Jeon Tae-soo begins filming for sitcom You're Here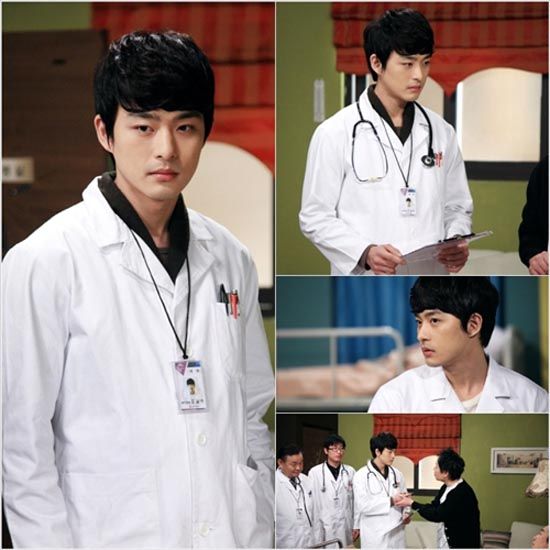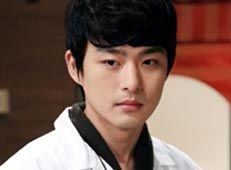 As previously announced, Jeon Tae-soo is the newest addition to the cast of MBN's daily sitcom You're Here, You're Here, You're Really Here.
As you can see in these newly released stills, he's already begun his stint on the show, and Wednesday, January 4, was his first day on the new job. Jeon takes up the role of a "4-D doctor" and half-brother to two of the older ajusshis on the show (which'll no doubt be fodder for some jokes and/or rivalries).
Jeon made his first appearance on Friday's Episode 20, where he briefly ran into Lee Soo-kyung's character and made himself known to his two brothers (the elder one is pictured at bottom). His character has a distant relationship to his hyungnims, but it seems like he's a gentle, sweet kind of guy, which'll be a big change for him. He seems poised to have a loveline with Lee Soo-kyung, which should throw a wrench into the one that's also being hinted at with our main man, Jin Yi-han.
I think this'll be a good comeback project for Jeon, who I like and find compelling onscreen despite also finding his acting terribly green. Since he also carries extra burden now thanks to the drunk fighting incident that precipitated his 11-month hiatus, it'll relieve some of the pressure to be joining an already-airing, relatively low-profile production, one that'll allow him to ease into his role and stick with it for 100 more episodes. Nothing's better for improving your craft than just doing it, day in and day out over a long period.
As I mentioned before, You're Here is a show that's pretty silly and lightweight (post forthcoming, I swear, I'm writing it up now), which manages to be dumb and yet watchable. I'd been intending to drop it from the daily rotation, but with Jeon onboard I may have to stick with it just a while longer, to see how he fares. I don't know why I like him; I just do.
Jeon was only briefly seen in last week's episode, so today's Episode 21 will be the first time we'll get to see him in his new job at the hospital, where he'll meet some more of our main cast.
Via Newsen
RELATED POSTS
Tags: cable programs, Jeon Tae-soo, You're Here You're Here You're Really Here