Ji Jin-hee's playful charm in High Cut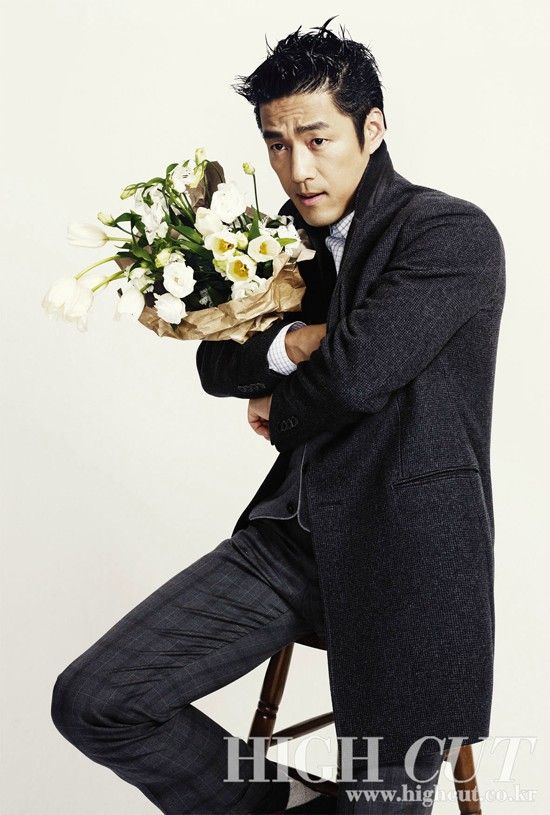 Damn, some guys just have that old school movie star look about them that blows all the flower boys out of the water. Why is Ji Jin-hee (Take Care of Us Captain, Dong Yi) looking so good? It probably helps that he's sporting a ruggedly handsome look in the first photo, then switches gears to dorky-hot in the last one, aaaand I'm pretty much toast.
I never really thought twice about Ji Jin-hee until I saw his recent Running Man appearance, where he was an assassin along with Joo Sang-wook, Lee Chun-hee and Kim Sung-soo. They showed up looking all Mission Impossible, but ended up just being four goofy guys who didn't know how to do anything. Ji Jin-hee was surprisingly a really entertaining mix of manly charisma and goofy missteps.
Doesn't he look like he's very seriously considering NOT giving you the flowers he stopped to buy, because he used to be sorry about something, but now he's pissed that you're still making a big deal out of it? I love that his expressions are so animated, like they're still cuts from a 70s spy movie. I'm pretty sure he's trying to use his cane as a gun, which just kind of makes my day.
Via High Cut
RELATED POSTS
Tags: Ji Jin-hee, photo shoots