Lee Min-ho goes from MoonSun to Rooftop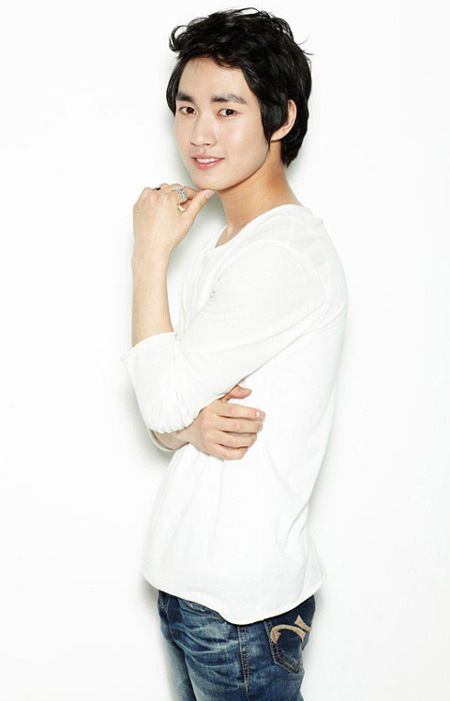 Okay, so this, I'm excited about. One of the standout actors from the childhood/teenage era of the hit drama The Moon That Embraces the Sun — Lee Min-ho (not to be confused with Lee Min-ho, natch) — has joined the cast of upcoming SBS drama Rooftop Prince, starring Park Yoochun and Han Ji-min. It looks like he was right when he considered Moon to be the last of his childhood roles, and well, no one's really complaining around here that he's graduated.
Rooftop Prince is a fantasy romance drama that stars Park Yoochun as a Joseon-era prince who tragically loses his princess bride, played by Han Ji-min. He travels forward 300 years to the present (because that's how long it takes to get over your first love in Korea) and then gets a second chance with her present-day doppelganger. Or something. Jung Yumi will play the present-day love rival, and there have been rumors about Lee Tae-sung (Playful Kiss) joining the cast, but the reports are still unconfirmed.
Lee Min-ho will play the prince's teacher, a genius (of course) named Song Man-bo, and the youngest man in history to pass the civil service exam. It's pretty much his buddy Yeom in Moon, right? Except in this case he's actually younger than the prince he's teaching, which should make for some funny reversals. His character apparently has a photographic memory, which I don't think counts as genius, but whatever. I just hope he's along for the ride into the fourth dimension. I mean, you need a geek onboard to operate the time machine, right?
Rooftop Prince airs Wednesday-Thursday on SBS and premieres March 14.
Via E Daily
RELATED POSTS
Tags: Lee Min-ho (2), Rooftop Prince