Lee Min-ki makes a cameo in Shut Up: Flower Boy Band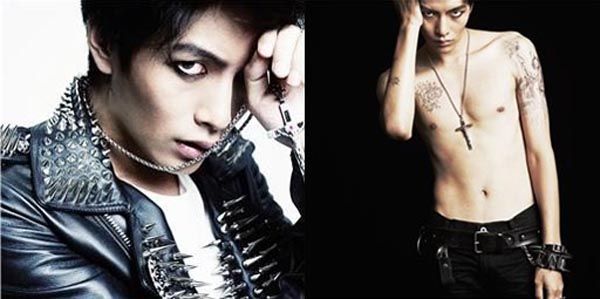 Is this a fitting cameo or what? Lee Min-ki will be making a special appearance in tvN's upcoming Shut Up: Flower Boy Band, playing a rocker. His character, Byung-hee, leads his band with his "4-D charm and musical talent, possessing both charisma and a pure spirit." He has a big influence on the music scene of which the drama's main characters are a part, and may be just a little bit crazy.
This is pretty much perfect casting, as far as I'm concerned, because it fits his image to a tee. In fact, Lee Min-ki would've been the ideal hero for a drama like this if he were younger, or if it had come earlier in his career; he is to the pretty-but-tough-rocker image what Jang Geun-seok is to the pretty-boy idol image. Plus, as we know, Lee Min-ki has a pretty strong interest in music himself; he put out an album and has performed live in the past.
Lee Min-ki's cameo will only span two episodes, but that's the nature of cameos, I suppose. His appearance is attributed to his connection to producer Park Sung-hye, the head of the Oh Boy Project, who was also the reason for Kim Hye-soo's cameo in Episode 1 of Flower Boy Ramyun Shop.
Shut Up: Flower Boy Band will premiere on January 30 and run for 16 episodes on tvN.
Via Star News
RELATED POSTS