Lee Seung-gi to play Ha Ji-won's King?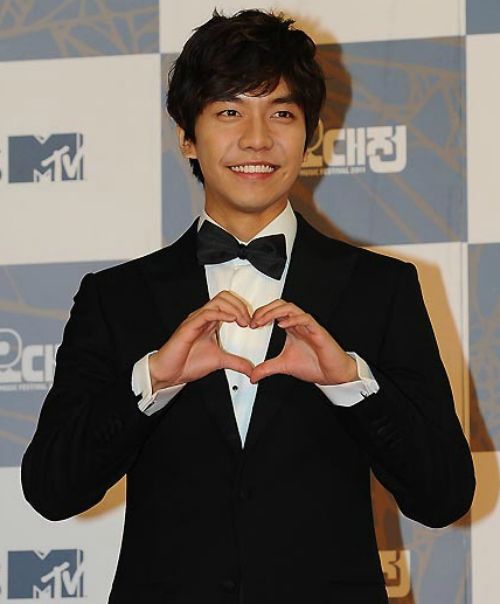 Dude, what's with this drama and its inability to confirm a cast? Upcoming MBC drama The King starring Ha Ji-won (supposedly, since that's yet to be confirmed too) has now reportedly jumped its leading man ship to Lee Seung-gi (My Girlfriend Is a Gumiho). Am I allowed to be excited? Because I would be, but I'm not sure if I'm just going to get slapped in the face with a denial. That said, you KNOW I'm all over this if Seung-gi's up for the lead.
The King is the highly anticipated drama about a contemporary Korean monarchy, that decides for some reason to arrange a marriage between its king and a North Korean intelligence agent, played by Ha Ji-won. There pretty much isn't a hallyu star's name that hasn't been named as the possible king, from Lee Byung-heon to Jo In-sung and Cha Seung-won, and now Lee Seung-gi. It's certainly not the first time Seung-gi and Cha Seung-won have been up for the same role either, which I find funny because they're not the same type at all.
Behind the scenes is Beethoven Virus's team: PD Lee Jae-kyu and writers Hong Jin-ah and Hong Ja-ram. The drama is described as a romantic comedy, and little other information has been given other than the premise. I just hope it does something original and gives some verisimilitude to the contemporary monarchy thing. I think there are a great number of interesting ways to portray a modern king, and at least the premise of mixing the spy world with the fantasy royal family is promising as a start. I'd love to see Ha Ji-won and Lee Seung-gi together in a rom-com, so my chips, they lie here.
If this drama ever gets cast, it'll air in March on MBC on Wednesdays and Thursdays, following The Moon That Embraces the Sun.
Via Mk.co.kr
RELATED POSTS
Tags: Ha Ji-won, Lee Seung-gi