Lee Shi-young goes to bat for Wild Romance
Lee Dong-wook is the baseball player in Wild Romance, but that doesn't mean Lee Shi-young doesn't get her chance to bat. The latest photos released by the soon-to-premiere drama feature heroine Eun-jae (Lee Shi-young) in batter mode, ready to take on the opening pitch of a game.
Eun-jae will eventually have to take up bodyguard duties for the pro baseball player hero, Mu-yeol (Lee Dong-wook), although perhaps we're using the term "hero" loosely, since he's kind of a punk. I suppose the job causes Eun-jae a little bit of inner turmoil, since she'd dearly love to give him a beating herself. Well, the more they fight, the more they'll love?
In the stills below hers, Lee Dong-wook shoots at an airport. Wild Romance premieres this Wednesday, January 4.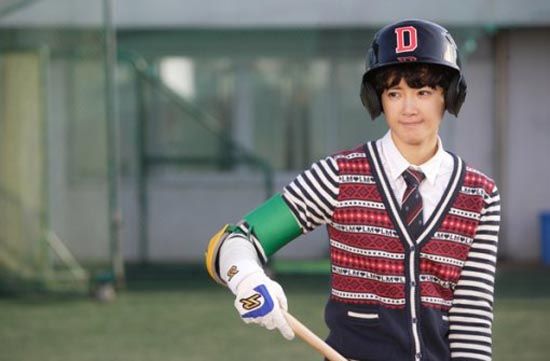 Via Sports Khan
RELATED POSTS
Tags: Lee Dong-wook, Lee Shi-young, Wild Romance