Park Yoo-hwan tries the bad-boy look for High Cut
javabeans: Is this attractive or awkward?
girlfriday: Ha. Um… maybe both?
javabeans: I can't tell if I find his look discordant because it's strange on its own, or if that's because I so strongly associate him with his character from Thousand Day Promise.
girlfriday: Yes, because he's so squishy and cute, like an adorable little bro, not a rocker boy.
javabeans: Squishy is the best word for his expressions! And I mean that in a positive way. He has a total hedgehog face!
girlfriday: What? That can't be real. That's just cuteness overload!
javabeans: Right? Not glam-rocker-in-a-wifebeater-and-leather-pants hotness overload.
girlfriday: Hence the dissonance. Now I wanna see him eat a carrot.
javabeans: THAT SOUNDS DIRTY.
girlfriday: Like the hedgehog!
javabeans: I don't even want to know what that means.
girlfriday: Sigh. I am SO misunderstood.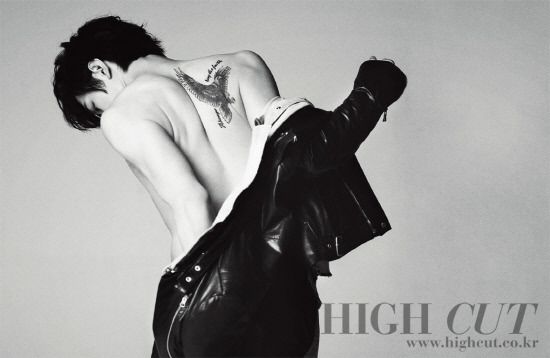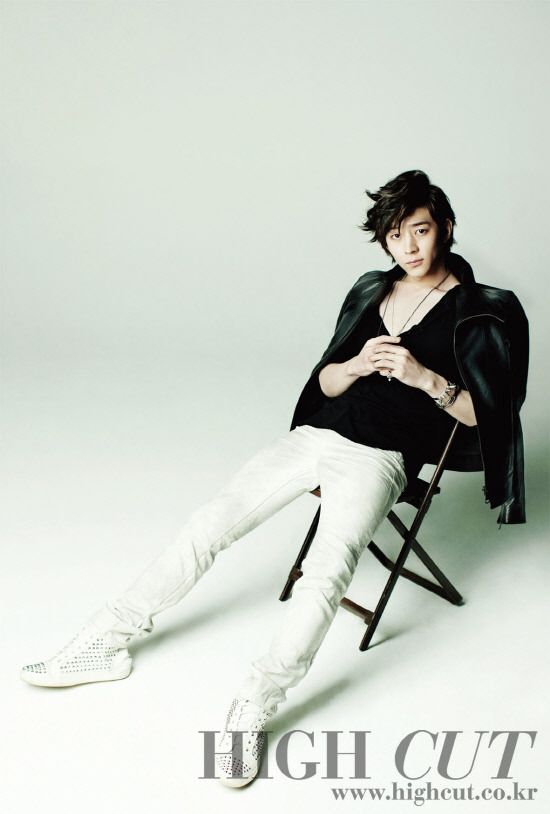 Via High Cut
RELATED POSTS
Tags: Park Yoo-hwan