Shut Up: Flower Boy Band's new poster and group stills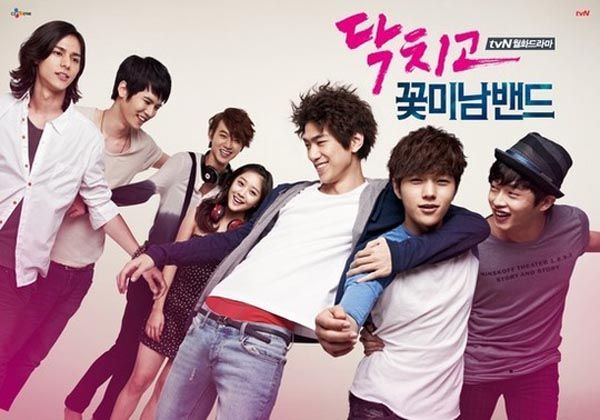 More posters and stills for Shut Up: Flower Boy Band! We've seen the boys of the band, but these latest images also include the drama's newest additions, heroine Jo Boa and rival Jung Eui-chul.
(For a refresher on the band, the names are: leader Sung Joon, Ice Prince guitarist L, drummer Lee Hyun-jae, Casanova guitarist Yoo Min-kyu, and the cute money-grubbing keyboardist from Busan Kim Min-seok.)
I'll admit this drama's more of a question mark than, say, the established Dream High franchise, and I'm bracing myself in case it goes horribly awry. But I'm also holding out hope that it'll manage to find that sweet spot between youthful passion and heightened adolescent angst, set to a pounding rock score. I want some grit in my fluff this time. *fingers and toes crossed*
Shut Up: Flower Boy Band premieres January 30 on tvN.
Via TV Report
RELATED POSTS
Tags: Jo Boa, Jung Eui-chul, Shut Up: Flower Boy Band, Sung Joon