Yoochun turns into a prince for new drama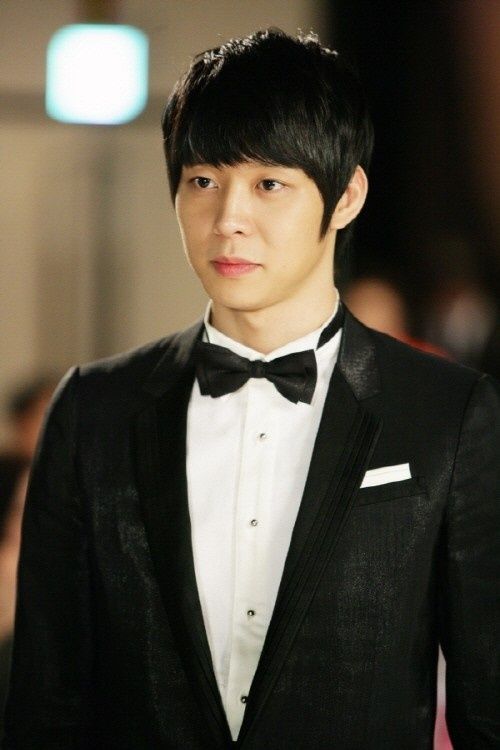 He's played Prince Charming types before (the noble aristocrat in Sungkyunkwan Scandal and the chaebol in Miss Ripley), but now Park Yoochun is going to play an actual prince for Rooftop Prince, a new SBS drama to air in March.
The story sounds like a fantasy fusion piece, unfolding around a Joseon-era crown prince who loses his beloved princess. He and his trusty vassals skip forward 300 years into the 21st century. How that happens we don't yet know, but that gives him the chance to meet a woman in Seoul bearing the same face as the dead princess. Insert joke here about how they all look alike?
No info yet on whether this will be a comedy or a melo (or, heck, a horror-action-thriller), but picturing a noble Joseon prince (basically Yoochun's appearance in Sungkyunkwan, but even more regal) living in a tiny rooftop box of a room brings me an automatic chuckle. That's prime comedy stuff, no? Forget how he'll win the girl — how will he navigate the city? Figure out technology? Manage the newfangled bathrooms? If he's literally time-jumping (rather than being reborn in a new life), then he'll be a fish out of water, a nobody, a poor jobless dude. HEE. It's like Vampire Idol meets Jeon Woo Chi meets Encino Man. Bring it on.
Quite a pedigree on the producers of Rooftop Prince: writing is Lee Hee-myung of Tomato, Success Story of a Bright Girl, and Bad Family, while directing is PD Shin Yoon-sub of KAIST, Love in Heaven, and Why Did You Come To Our House.
Via NTN Seoul
RELATED POSTS
Tags: Micky Yoochun, Rooftop Prince