Equator Man casts frenemies and childhood roles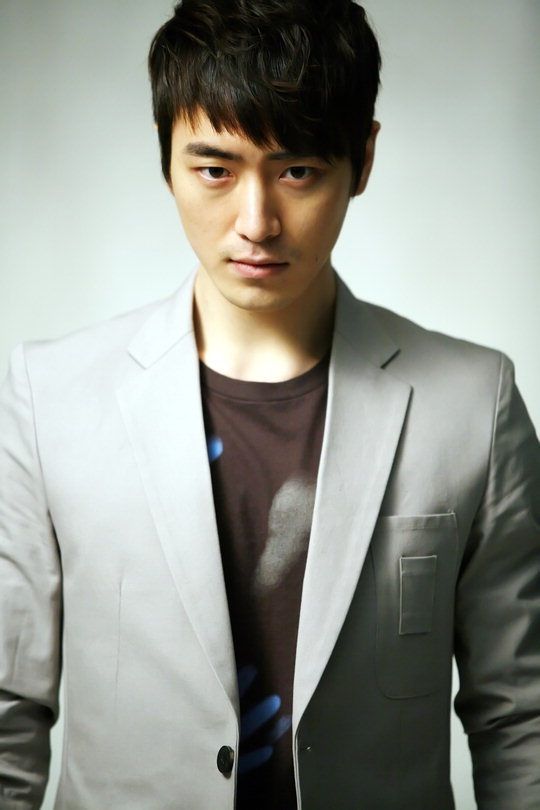 What strange casting: Lee Jun-hyuk (City Hunter) has been added to the melodrama series Equator Man, the KBS drama touted as "the male version of Women in the Sun" (read: intense, dramatic, revengey). He'll be the hero's BFF-turned-antagonist, both of whom grew up together in similar circumstances and matured into successful adults.
I like Lee a lot and he pulls off dramatic acting well, and City Hunter took him to the next level in his career, both performance- and popularity-wise. So the strange part isn't that he's been cast in a melo, or as a strong second lead, or that he's playing a prosecutor again — it's that he's supposed to be playing Uhm Tae-woong's childhood best friend. Whaaa?
Uhm Tae-woong plays Sun-woo, who as a boy is sent off to the orphanage after his father is killed, and transforms himself into a sharp businessman. His childhood best friend is Lee Jun-hyuk's character Jang-il, who is born to a dirt-poor rural family. Jang-il pours everything into working his way up in the world, till he becomes a star prosecutor, but his thirst for success leads him to betray Sun-woo.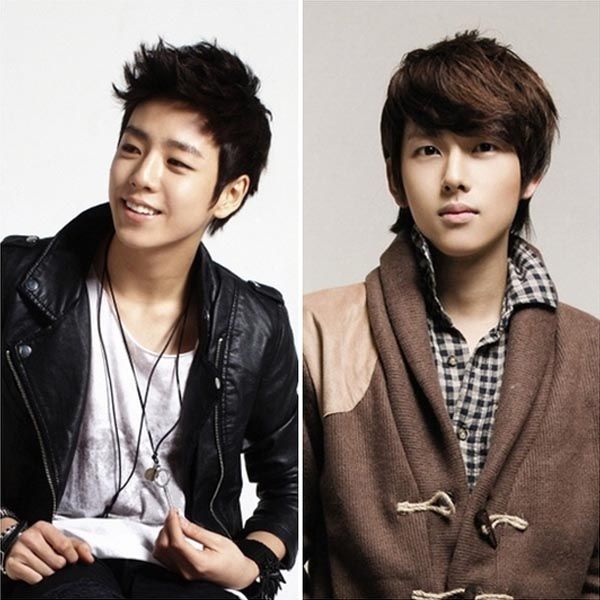 Lee Hyun-woo, Im Shi-wan
Im Shi-wan was recently cast in the drama to play Lee Jun-hyuk's younger counterpart. I find it really strange that the "child" Jang-il is only four years younger than the "adult" version.
Then to make the math even weirder, the fabulous child actor Lee Hyun-woo (God of Study, Return of Iljimae) will be playing young Sun-woo. Lee Hyun-woo is a terrific young actor, and he is 17 (just shy of 18). Uhm is nearly 38, so if the drama plays close to their real ages, we're talking a twenty-year time jump. Yet Im Shi-wan is 23, and his "adult" actor is 27 (he's almost 28). How are they supposed to look 20 years apart? Or even fifteen? Did they travel around the equator of a time warp? I'm all confused now.
I'm all for actors playing outside of their true ages — performance is about so much more than your age — but at a certain point you can't get past visual perception. Uhm Tae-woong and Lee Jun-hyuk look like hyung-dongsaeng, maybe. Sunbae-hoobae, more believable. Teacher-student, even more likely. Uhm is an adorable manchild who looks his age, and Lee's serious mien can't hide his youthful face, even if he did try to cover it up with a scraggly beard in I Am Legend. And while there's no rule that besties have to be the same age, unless Uhm Tae-woong spent his childhood changing his best friend's wet nappies, I'm having a hard time seeing it.
Or maybe they're being all experimental and none of these four actors will ever share a scene together, since they'll all be depicted at different ages. I don't get it.
On the upside, three of these four are wonderful actors capable of blazing intensity. Im Shi-wan isn't there yet, but perhaps he could get there with more experience. Equator Man premieres on March 14.
Via Sports Khan
RELATED POSTS
Tags: Im Shi-wan, Lee Hyun-woo (2), Lee Jun-hyuk, Uhm Tae-woong