OCN lines up new action drama Hero
OCN's got another original cable drama in the works, and they've cast Yang Dong-geun (Grand Prix, I Am Sam, Ruler of Your Own World) as the leading man of Hero. It's an action series, and the teaser reminds me a whole lot of the initial teaser for Vampire Prosecutor — lots of style, and only a fleeting glimpse of anything — but since that show ended up so fantastic, I'll consider that a positive correlation.
Despite the title, we're not dealing with a straight-up, standard leading man here, given that he's described as "an out-of-control, dumbass hero." Ha. I'm intrigued.
Taking place in a near-future version of Korea that's bankrupt and overrun with corruption, the plot unfolds in a fictional metropolis where you can hardly separate good from evil, where justice is far outnumbered by the criminal element. From this chaotic world emerges a "new Korean superhero" — or, should we say, a Korean-style Batman, since it sounds like we're reinventing Gotham in a Seoul-like underworld.
Hero is written by Gu Dong-hoe, one of the two writers of OCN's edgy Spartacus-like series Yacha, and PD Kim Hong-sun directed Yacha before moving on to action sageuk Warrior Baek Dong-soo last year. I had a pretty strong negative reaction to Yacha — it struck me as gratuitous and cold — but I give it props for pushing boundaries in Korean television and being dark and stylish.
Also cast in Hero are Han Chae-ah (Believe in Love), Choi Chul-ho (Partner), and Otani Ryohei (Soulmate).
Hero has currently shot its first four episodes and has ten total planned. Producers plan to have most of the series filmed before the show premieres in March. All I can say is that it looks cool, what little we can see of it. Go OCN.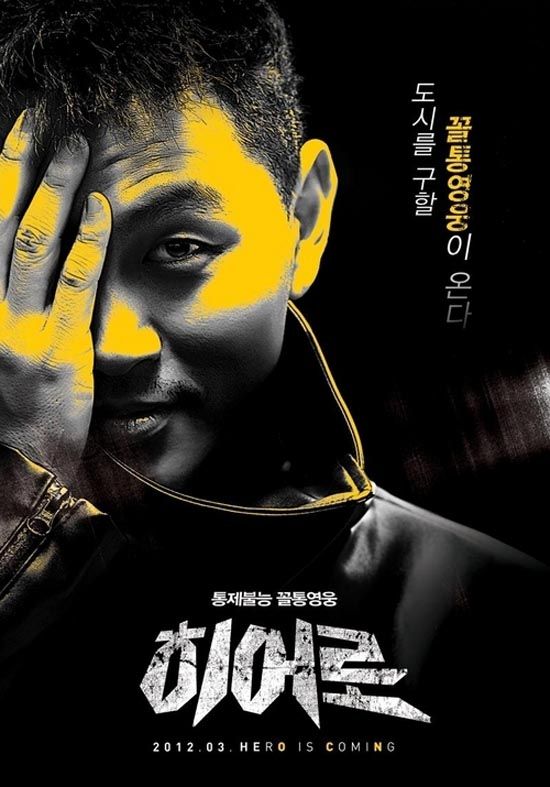 Via TV Report
RELATED POSTS
Tags: cable programs, Yang Dong-geun