Rooftop Prince in a box
Oh man, these posters for Rooftop Prince crack me up, especially this first one above where our time-traveling Joseon aristocrats (and prince) find themselves stuck in a box (literally) wondering, "Is this real life or the afterlife?" I know, the 21st century's a bitch, isn't it?
I'm pretty sure my favorite thing about prince Yoochun is the utter dignity with which he wears his royal hat and tracksuit. It's like Lee Jung's ridiculous cape in Vampire Idol — meant to convey prestige and rank but really just making him look like a Conehead. I'm particularly partial to (unintentional?) irony of Yoochun wearing the uniform of civil service exam-takers the nation over (aka the sloppy tracksuit), which makes him look like an aspiring government employee. (Imagine a future king taking a civil service exam; is the world ready for such a revolutionary concept?)
There also seems to be a curious fixation with the box motif, which I'm not quite sure I'm getting. (If there's something to get.) Is it to emphasize how tiny and cramped our prince will find living in a rooftop room? Or is that the device by which he speeds forward 300 years, Calvin and Hobbes style?
All I know for sure is, this show is already cracking me up and it hasn't even begun yet. Fingers crossed, people!
Rooftop Prince premieres on March 14 on SBS.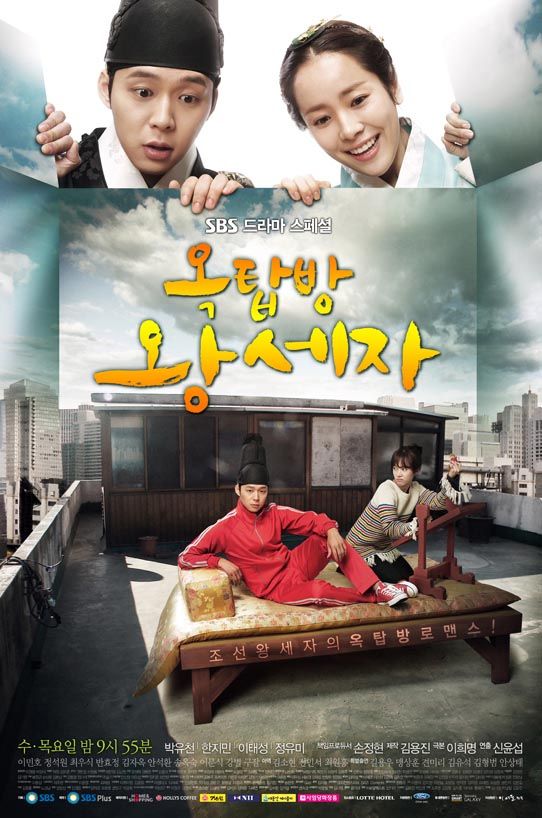 Via TV Report
RELATED POSTS
Tags: Han Ji-min, Jung Seok-won, Lee Tae-ri, Rooftop Prince