The King gets name change, begins script reads
The new drama starring Ha Ji-won and Lee Seung-gi, formerly titled The King, has undergone a name change which just makes me scratch my head: the drama will now be called King 2 Hearts. Really? Really, Show? Does it not matter to you that YOU MAKE NO SENSE? Sigh.
I guess they're going for a deck of cards theme, like a king and a two of hearts, but that doesn't make it any better. You could at least have gone with King of Hearts or something that didn't look like a text message gone wrong. Is it asking too much to just come up with a friggin' title that makes sense in Korean, instead of mangling two languages in the process? You're breakin' mah heart, Show, and you haven't even begun!
The photos from the script read show the leads getting into character, alongside supporting actors Yoon Jae-moon and Lee Yoon-ji. I'm just glad Seung-gi finally got a haircut, 'cause he's been sporting some questionable 'dos on 1 Night 2 Days. The drama takes place in an alternaverse where Seung-gi is a prince (so… not really that bizarre a bizzaro-world) and Ha Ji-won the North Korean intelligence agent-turned-professor engaged to be his princess bride (okay, I take it back). Obviously it's a political marriage, but they'll find that politics doesn't necessarily preclude romance.
The 20-episode King 2 Hearts follows The Moon That Embraces the Sun in mid-March on MBC.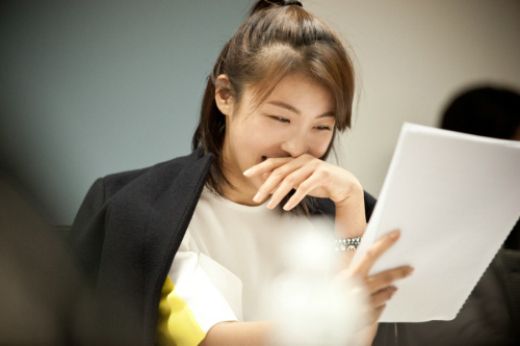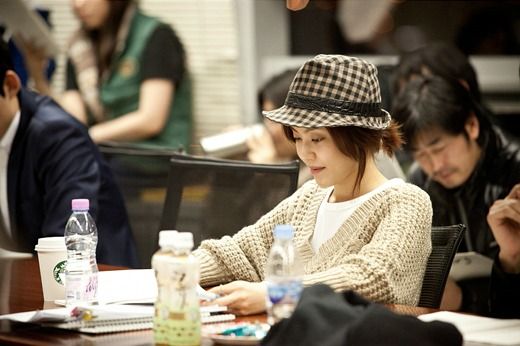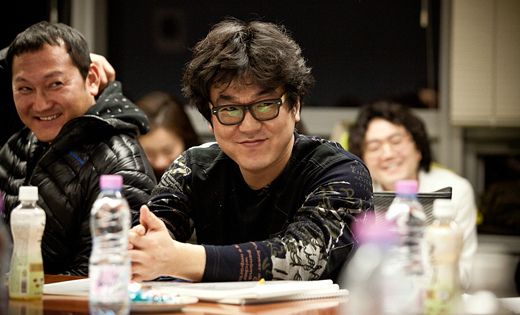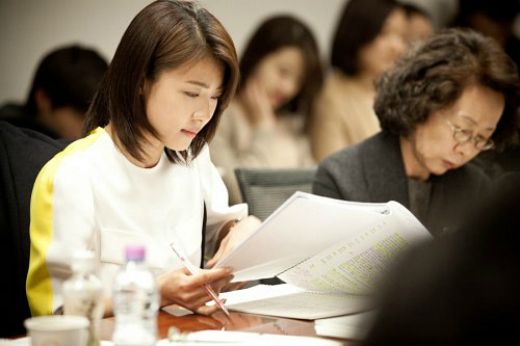 Via My Daily
RELATED POSTS
Tags: Ha Ji-won, Lee Seung-gi