Bachelor's Vegetable Store: Series review
Bachelor's Vegetable Store finished up its twenty-four episode run last week, and served as an exercise in patience with a mixed bag of results. What it could have been was evident from the premise – heartwarming, uplifting, ideally addicting. Instead it seemed to suffer an identity crisis ten chaebols wide, torn between makjang shenanigans and a potentially winning tale of a man fighting against all odds to become one with his vegetables. There were some odds to fight, there were some vegetables, there was a lot of crazy, and there were some verbs. Whether it was really about a vegetable store or switched identities, I'm still not quite sure.

SERIES REVIEW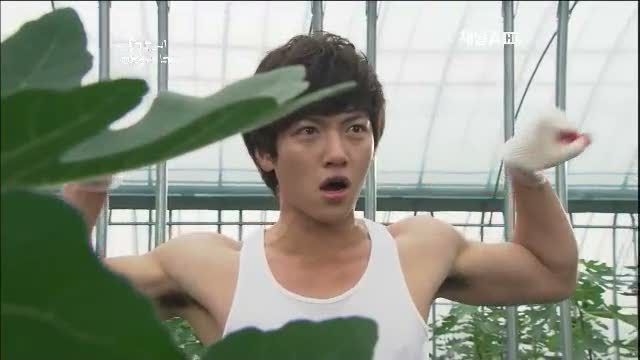 I wondered if the day would come that I could use Baker King Kim Tak-gu as a serious point of comparison, but more so than that, I never thought the day would come where I could say that Baker King just did it better (in terms of blending makjang elements with an underdog tale). In that regard, it was as if Bachelor's Vegetable Store tried to take a page from Kim Tak-gu's secret recipe book, only without knowing how to read.
This was one of those instances where the premise seemed so cute that you're willing to take the bad with light sprinklings of promise, except that promise eventually fizzled out into the mediocre, trite, and frustrating. This downward trend could be seen as a possibility from the first few episodes (recaps of which can be found here, here, and here), but with a hope in my head and a song in my heart, I stayed the course. And I was rewarded by the show doing exactly what I hoped it wouldn't do, by spending a great deal of unnecessary time on the makjang, and less on the story line we all came for – the bachelors. But even if you came to Bachelor's Vegetable Store for the makjang, then you'd still be disappointed.
I don't know what I was expecting by watching more of Bachelor's Vegetable Store, and by the time I realized it wasn't going to get better I'd already invested so many hours that I thought, why not? I'll give it the benefit of the doubt for twenty-four full hours. So this review, which happens to be my first series review, is an attempt to glean something from that experience, a way to reconcile the conflicting thoughts I had about this drama into something that loosely resembles cohesiveness by splitting it into what worked and what didn't. Here goes.
Note: There are spoilers in this review, but the ending and the majority of plot points are left untouched for your viewing pleasure(?).
There's something to be said about the climate surrounding Bachelor's Vegetable Store, in that it was broadcast on Channel A, one of the fledgling cable networks that began in only December of last year. Cable networks seem to be a great place for fostering talent in new and exciting ways, where ratings inevitably matter less than on the bigger broadcasting networks in order to ideally afford the drama team more creative freedom. That's the part of the new cable channels I enjoy the most, because those channels gave us great shows like Vampire Prosecutor, Flower Boy Ramyun Shop, Padam Padam, etc.
However, I feel like this drama displayed the darker side of cable, evident in its seemingly unwarranted twenty-four episode run. When I thought about the fact that I've never sat through so many episodes of a drama that didn't seem all that great, I also thought about the fact that it's normally because shows finish their run at sixteen episodes or less if they're of lower quality. But with Channel A being too new to have a slew of other shows to run, putting the twenty-four episodes in that context makes a bit more sense.
As for the story itself, we've got our hero, HAN TAE-YANG (Ji Chang-wook), on his journey to become a successful vegetable store owner. If only the story remained focused on his journey and the Six Pack of bachelors, then this series could have been so much more. As it was, the flashes we got of the Six Pack were promising and fun, but tended to play such a second fiddle to the Crazy Mom Drama that I began to wonder if the entire series premise was a marketing mishap.

WHAT WORKED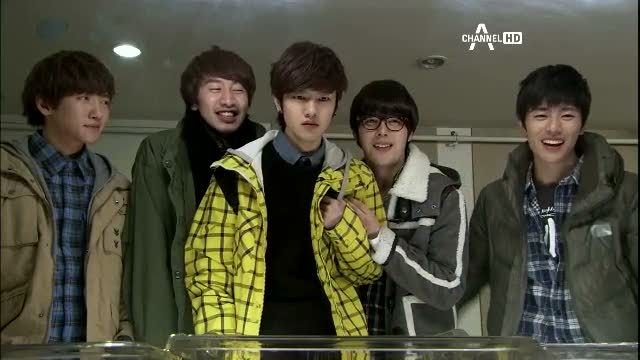 The bachelors, to varying degrees. I admit that I enjoyed the idea of the bachelors more than the execution, which suffered on a writing and directing level. We've got the basic premise of a group of lost boys, handled with aplomb in shows like Shut Up: Flower Boy Band and Flower Boy Ramyun Shop, where each character has a backstory that seems well thought-out even if they're not prominently featured. A true synergy among characters is the basis for any great ensemble cast, and Bachelor's Vegetable Store had all the makings of a good bromantic escapade, with six fresh-faced bachelors on the hard road to success, and hopefully finding friendship along the way.
When we were able to spend time with the Six Pack, they were adorable. Headlined by Tae-yang, the boys find themselves drawn together by chance when they all end up viciously drunk and in the same police station, only to go drinking the moment they're released. It's the first in a series of cute moments this ragtag team gets, and it's a huge tease.
They've each got their respective problems that landed them in a bottle of soju in the first place, and it's their initial drunken meeting that serves as the beginning of their friendship. NAM YOO-BONG (Lee Kwang-soo) functions as the den mother of the group, being the most responsible and most easily guilt-tripped. Outside of the Six Pack he's a successful young farmer who leads a lonely life, and one who finds himself socially inept with women. I love that it's clear he's turned to bromance as a replacement for his spectacular fail of a love life, always the one to be jealous when he's not treated with more love than the others (because Tae-yang loves all bachelors equally).
My favorite bachelor of the bunch (besides Ultimate Bachelor Tae-yang) was probably LEE CHAN-SOL (Shin Won-ho), an idol trainee who suddenly finds himself thrown out from his company after nine years and no debut due to a hushed scandal. He doesn't know a lifestyle outside of singing and dancing, and without real world skills he ends up working in a host club before joining Tae-yang. In Chan-sol's case we had a great instance of the acting elevating the writing. (He has this great moment after working one awful night wherein he looks at the money he made and can barely hold back his tears. I could literally hear his hopes and dreams being crushed in that scene.) So I was happily on board with him for the rest of the drama, and was sad to see less and less of him as time went on.
So with Yoo-bong as the hyung, Chan-sol the petulant newbie, and Tae-yang the glue, we've still got YOON HO-JAE (Ji-hyuk), a certifiable genius with a lack of social skills and/or qualities that would make him preferable to big employers. See the running theme here? The only employable one out of the bunch is Yoo-bong, but the time we get to spend with him as a farmer living alone on acres of land goes to prove that his lifestyle wasn't ideal, either.
Finally, there's JUNG KI-YOUNG (Sung Ha), who I frankly still don't know much about. He's the most random bachelor of the bunch, starting out homeless (all the long hair and facial hair can't hide the supermodel underneath) before he's brought under Tae-yang's wing, given no backstory, and no lines. Quite literally, he's around for a good number of episodes without saying one word. And when he does have words (and a shave, and a haircut, and some gorgeous) with a light sprinkling of Stock Dark Past #563, no one acknowledges that he never said anything before. It's sort of like the scriptwriter just decided to give him lines one day, and so it was.
One of the cast members billed as part of the Six Pack is LEE SEUL-WOO (Kim Young-kwang), who I don't necessarily count because he comes and goes – and unlike the other guys, he probably never considered himself a bachelor in his heart. (Cheesy, but true.) His character was one of the more frustrating excesses of the show, never really adding much and serving when needed as a point of conflict that felt half-baked at best.
In Seul-woo's case it was probably a writing issue as much as an acting one, since I found him neither endearing (due to how immoral he could be, no matter the supposedly noble reason) or relatable. It was hard to get on board with his first world problems, handled with a severe lack of subtlety needed to make this sort of inherently selfish character likable. It's as if this actor didn't know how to reconcile the spoiled man-boy image he presented at the start with this spoiled man-boy image he kept for the remainder of the series. I suppose he should be filed under "what didn't work," but since we're covering the bachelors in this section, it would be a little remiss to keep him out.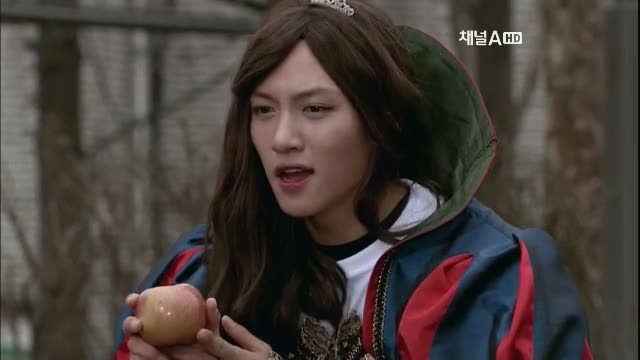 And then there's Maude And then there's Tae-yang, the shining beacon of the group, the consistently chipper captain leading his vegetable-loving comrades to a war soaked in tomato juice and high on passion fruit. He's willing to dress in drag if it will sell vegetables, and though we never quite know where he gets all the money he uses for cute costumes, or paint for a vegetable truck, or most of the vegetables, he remains one of the better points of the series.
Unfortunately he's not given a whole lot to work with, and is forced to remain oblivious to some glaring facts for frustrating lengths of time. He's also just not given enough time in general as the series goes on, which leaves him as prime fodder for victimhood against Crazy Mom Kang-sun. Unsurprisingly, Tae-yang ends up as too nice of a guy to take a proactive role against the people seeking to unfairly ruin him, and though he could sometimes be a little too textbook perfect, it was nice to have such an honest guy around.
So with a group of characters like that, you'd think that putting them together would be instant comedic and heartfelt gold, right? That's sort of true for some of the scenes, only sort of not, because that initial sense of character development that tells us about our Six Pack (sans Ki-young, who comes later in the game) stays in the early episodes and never makes a reappearance. The bachelors were plenty cute when they were on screen, but the time allotted to them was short compared to all the time spent on Crazy Mom – so instead of getting tons of shenanigans, oodles of bromantic moments, and a sense of real camaraderie we were left with a skeleton of all those things that could have been, but simply weren't developed to their full potential.
It's a shame, all things considered. Sometimes you can only feel so cheated by marketing, although I do feel like we were marketed a much cheerier, much more intense underdog story than the one we were served here. As it stands, the underdog-ness of it all really didn't feel like that much of a struggle – partially because I couldn't get that emotionally invested when the bachelors took up such small real estate, and partially because most of the problems relating to our bachelors were surmounted fairly easily. There wasn't a real sense of drama here, or stakes – there was fun and cute, and in higher doses that could have been enough to save the show.
Along with the bachelors we had a few winning side characters, but once again, the level of underdevelopment was near criminal. I think the characters that were able to shine were those whose actors were able to transcend the material, which is the case with Chan-sol and his supposed older sister, HONG JUNG-AH (Lee Eun) who spends most of the series just being pregnant and adorable. Her role was small, but she made such an impact every time she was on screen as this effervescent and endlessly caring sister/mom to all the boys. If her story, along with theirs, had remained the central focus we could have gotten many more cute moments instead of a teasing of What Could Have Been with all their relationships during the final episode.
And finally, in the list of likable side characters comes JUNG DAN-BI (Park Su-jin), who was an unexpected surprise during the series. I had mostly-negative-skewing preconceptions of her just based on the roles I'd seen Park Su-jin in previously, but perhaps being one of the only honest and nice people in a drama full of liars and schemers helped her out. She didn't contribute all that much, but she wins points just for being a good gal with a big heart.

WHAT DIDN'T WORK
Everything else, including but not limited to the characters inhabiting the makjang half of the story, and mostly consisting of CHOI KANG-SUN (Hwang Shin-hye). It will forever elude me as to why the powers that be took such a potentially winning premise and used it as a tack-on to an uninventive makjang story that wasn't even good. When you have an evil character who's built a card house made of lies, it's either a given that she's smart enough to maintain that complex web of deception, or that everyone else is blind. In this case, we had the latter.
I'm normally all for villains, I enjoy having them around, and I love it when they're multifaceted and complex. Good villains will get you to like hating them, great villains will show you flashes of humanity, and epic villains let us see ourselves in them, in what we could be given those same circumstances. Kang-sun falls into none of these categories, and is a character I actually hated to hate, one that was not enjoyable in any form, even as pure check-your-brain-at-the-door entertainment.
As a point of comparison on letting Crazy work for a drama, take the character of Yoon Na-young in Flames of Desire. Her actions could be deplorable, her frame of mind bordering on insanity, her past mired with terrible choices, and her present built on lies – but I loved to hate her, and couldn't help admiring her sheer resourcefulness. Her complexity led to her entertainment factor, because however extreme she was, I believed in the power of her will and her ability to fool those around her. Here, with Kang-sun, we're dealing with a severely one-note villain who remained a complete black hole for the story I thought this show was trying to tell. You know, about the bachelor and the vegetables.
There are inevitably going to be depressing moments in a drama, but there's a difference between being depressed because of a character's actions and being depressed simply because a character exists. Kang-sun was incredibly frustrating because she couldn't even be interesting – she had only the same lies to recycle time and time again, and the same tactics to do so. She reeked of desperation from a mile away and in hindsight I see why she had so few scenes with anyone outside of her husband and her daughter, because she was a poor liar and could only fool so many people before we'd call shenanigans. And it seems like it was all just because the drama didn't trust itself to deliver a winning product based on an winning true story.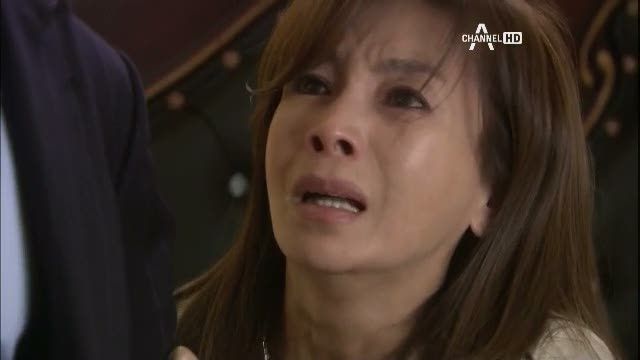 I think there also exists a limit of extremes a character needs in order to be taken seriously, and Kang-sun seemed like a melting pot for every villainous thing the drama could think of without excelling at any one in particular. She's a certifiable lunatic who aids herself in becoming pregnant via dangerous drug injections, and only because she knows her daughter is a sham and wants a real child to cement herself within her husband's invisible chaebol family. So, pregnant crazy lady with no sense of morality, check.
When she later becomes suicidal as a means of threatening and controlling her daughter, holding a bottle of pills that she's supposedly ready to take at any moment so her husband doesn't find out the truth, then we've got a suicidal pregnant amoral crazy lady. Check.
When she loses the baby and chooses not to get the surgery to remove the dead fetus so her husband doesn't find out she's lost the child, then we've got a suicidal pregnant amoral crazy lady walking around with a dead baby rotting in her womb. Check? No thanks. You've exceeded my gross-out limit with dead rotting babies inside crazy women, Bachelor's Vegetable Store. And whoever thought I'd be saying 'dead rotting babies' in the same sentence as Bachelor's Vegetable Store? It's even weird to type that out. Rest assured that it was weirder, and even more unsettling, to watch. Here's some happy to break it up:
I feel like that last paragraph pretty much encapsulates why this drama failed on the non-bachelors side of the story, and how that inevitably carried over to whatever good tried to happen in the rest of the show. The simple fact of the matter is that for a show like this, a villain like Kang-sun was unnecessary and no fun. If you're going to be awful, at least be entertaining – that's all I ask.
And in the face of that potential lack of relevancy, it's like the show wanted to make sure she had things to do by just making her crazier and more depraved. But why was any of that necessary when you had Han Tae-yang and his group of merry bachelors? And why, for the love of dramas, was she awarded more screen time than Ji Chang-wook?
After twenty-four episodes, I'm still not sure how I feel about Jin-shim/Ga-on (Wang Ji-hye), who I'll just call Jin-shim for ease of use. I can understand how a child could make the decisions she did in order to have a family, but as a grown up woman she serves as not only a hypocrite who constantly gives advice about honesty that she wouldn't ever take herself, and just a big ol' question mark.
Sure, there's the fact that she always wants to tell the truth, and intent normally means a great deal. But there comes a point where she can only beg her mother so long to be allowed to tell the truth while still choosing to lie, no matter the reasoning behind it. If there's anything to appreciate from this mother/daughter relationship it's that blood is not necessary for family love, something that's only displayed from Jin-shim's side (and her father's), since Kang-sun is incapable of love. Jin-shim's level of devotion to her mother can be frustrating, but on some level I tried to understand it, simply because her life was one huge lie and that's worth pity.
This was the first project I'd seen Wang Ji-hye in, and so it makes it difficult to tell if the error lied in the acting, or writing, or both. Unfortunately Jin-shim isn't written as a winning character, and while I appreciate that we saw this new kind of anti-heroine on the drama landscape, there's probably a reason as to why characters like her aren't the norm. She was hard to enjoy, being a consummate liar and all (however much she didn't want to be), because even when she knew that her lies were making Tae-yang die a little inside, she never really stepped up to the Plate Of Truth until she had no options left. Liking her wasn't impossible, but it was certainly hard. And I'm not sure if I ever did like her on a fundamental level, but I made peace, if only for her suffering.
Reconciling her love story with Tae-yang was difficult, even knowing the heartbreaking/heartwarming past they possessed, because she brought endless heartache with her. It's a given that the lead couple will endure hardships on their road to true love, but being invested in both sides of the relationship is the key to caring about the outcome. I never felt that tug of attachment, and strictly speaking, thought she wasn't worth all the trouble she caused – but you can't surmount the power of first loves in dramas. Especially not when that love was established with a two-episode backstory.
I'm almost loathe to put Tae-yang's sister on this list, but it's less a character fault and more a writing one, since Tae-in was simply given nothing to do. She spent a good deal of her time lying and scheming to try and net herself a chaebol husband, Seul-woo, which is already a hard flag to get behind. She makes herself more useful as she begins to serve as the one great Truth Holder for the drama, but she's used sparingly and fades into oblivion the rest of the time. She could be fun to have around when she was there, but most of the time she wasn't. We lost sight of what her goals were by the middle of the series, and a character without goals just tends to float around in obscurity.
Then we had the whole storyline with the chaebol parents, which includes Seul-woo's mom along with Dan-bi's dad and his wife. Unnecessary at best and uninteresting at worst, I couldn't help feeling like these underdeveloped extraneous story lines were taking away from the precious little time our bachelors could have really used.
That's really the running theme here, as to whether the show would have improved if it paired down some of the excess and focused on what really mattered, instead of trying to sew all the winning formulas of other dramas into this Frankenstein quilt of drama sadness, all the more sad because of the high levels of unexplored potential.
In the end we had some good performances that elevated their source material (the source material being the script in this instance, and not the actual true story on which the drama was based on), but all things considered… It wasn't really about the bachelor's vegetable store, was it? And if the best answer I can come up with is "Sometimes, maybe," then what we have here is a failure to communicate. That failure cost hours that will never be returned, but hopefully I can learn from this time mismanagement and take my bachelors without a secret chaebol swap next time.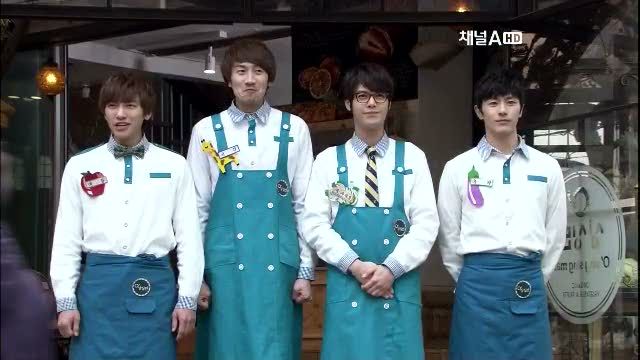 RELATED POSTS
Tags: Bachelor's Vegetable Store, featured, Hwang Shin-hye, Ji Chang-wook, Kim Young-kwang, Lee Kwang-soo, Wang Ji-hye