Go Hyun-jung begins work on new talk show GoShow
Top actress Go Hyun-jung (Daemul, Queen Seon-deok) is embarking on a new project: a talk show for SBS called GoShow, which just filmed its first episode over the weekend on March 24.
Already there's been a bit of buzz, mostly surrounding speculation of possible high-profile guests. Episode 1's guest list was announced in previous weeks, and features some big-name stars like Jo In-sung and Chun Jung-myung, both former co-stars (Jo in Spring Days and Chun in What's Up Fox). LeeSsang's Gil (also of Infinity Challenge) will be the third guest.
The show and its fixed panel were also the subject of a Vogue photo shoot, which is posted here (love the splashy red). The supporting hosts are ballad singer Yoon Jong-shin (who was a judge on Superstar K2 and 3), comedian Jung Hyung-don (We Got Married), and MC Kim Young-chul.
This is an interesting choice for Go, since A-listers rarely appear on variety or talk shows even as guests, much less as hosts. It's not unheard of; veteran film actor Park Joong-hoon hosted his own talk show, The Park Joong-hoon Show, and Kim Jung-eun hosted Chocolate, but I believe both shows suffered from somewhat low ratings.
Still, I suppose I can also see the appeal for Go, who is a 20-year industry veteran with a number of memorable drama and film roles already under her belt, a Daesang, and a well-regarded acting reputation. This kind of project offers a change of pace: The show airs once a week on Friday nights, and is relatively low-pressure while allowing her to chat in a free-form, open arena.
GoShow airs its first episode on April 6.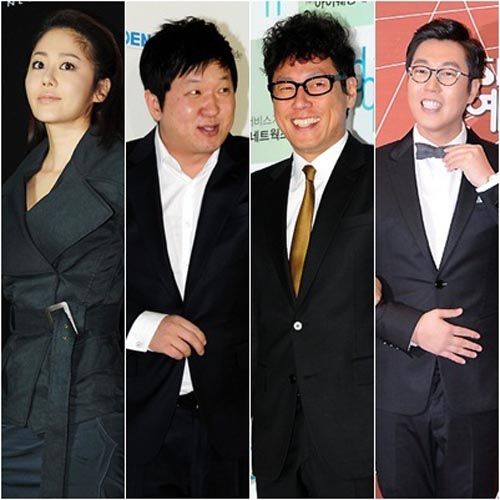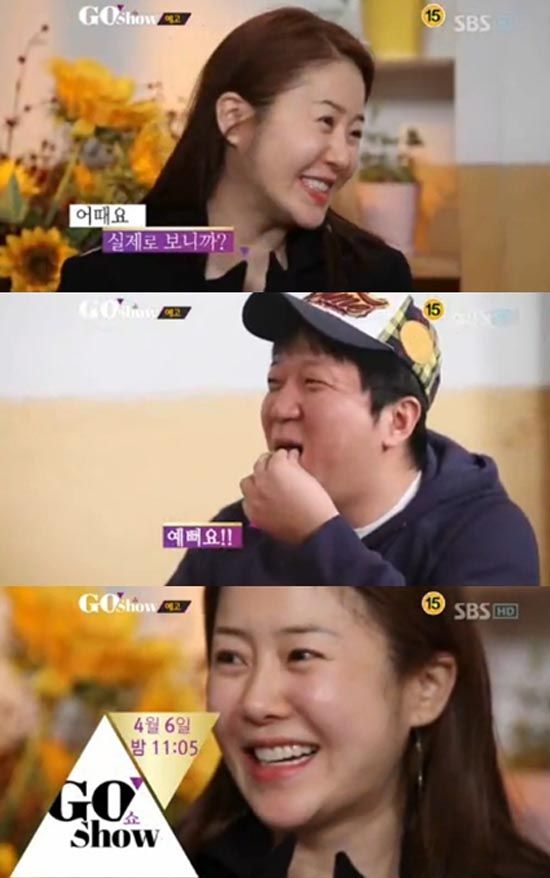 Via SBS, Sports Seoul
RELATED POSTS
Tags: Chun Jung-myung, Go Hyun-jung, Jo In-sung