History of the Salaryman: Episode 20
Insert any and all superlatives here, this is a show among shows – and this was an episode among episodes. One of the strongest yet in terms of balancing raucous comedy with shock-inducing drama, in fact. Our villains find themselves answerable to the law as well as their own senses of guilt, while our heroes get some much-needed time to put their carefully laid plans into thrilling motion. It's an unforgettable hour, and one that has me itching for the finale. Is it Monday yet?
With a great episode comes great ratings – History of the Salaryman finally broke the 20% mark today, bringing in 21.0%. Huzzah! Light and Shadow continues to hover around the 17.6% mark, while Dream High dipped down to 6.4%.

EPISODE 20 RECAP
Yeo-chi's meeting with her grandfather's chauffeur is a letdown and a half. He's clearly been bought since he's wearing nifty designer duds, and even when faced with the text message he sent Yeo-chi during a drunken binge he denies any wrongdoing. According to him, he just sent her the text because he felt like he didn't serve the Chairman well enough while he was alive.
At the same time, Bang is met with disgruntled, entry-level prosecutor PARK MOON-SOO* (cameo by Kim Sung-oh!) who tries shooing Bang out the second he enters the interrogation room. Bang wonders if the prosecutor has the right to be angry, considering that he was the one forced to stay overnight for this investigation party. Ha. (*The name is a reference to a legendary secret royal inspector of the Joseon era, who worked under King Yeongjo to protect the people by fighting corrupt royal officials.)
Moon-soo is mad at the world, or maybe just the fact that he does all the intern work for the higher-ups. Bang refuses to leave until he's eaten his jjajangmyun, though it seems like he's quickly sized up our Prosecutor Moon-soo. He wonders if Moon-soo would like a case to really test his mettle. Moon-soo clearly bites, asking, "You got good material?"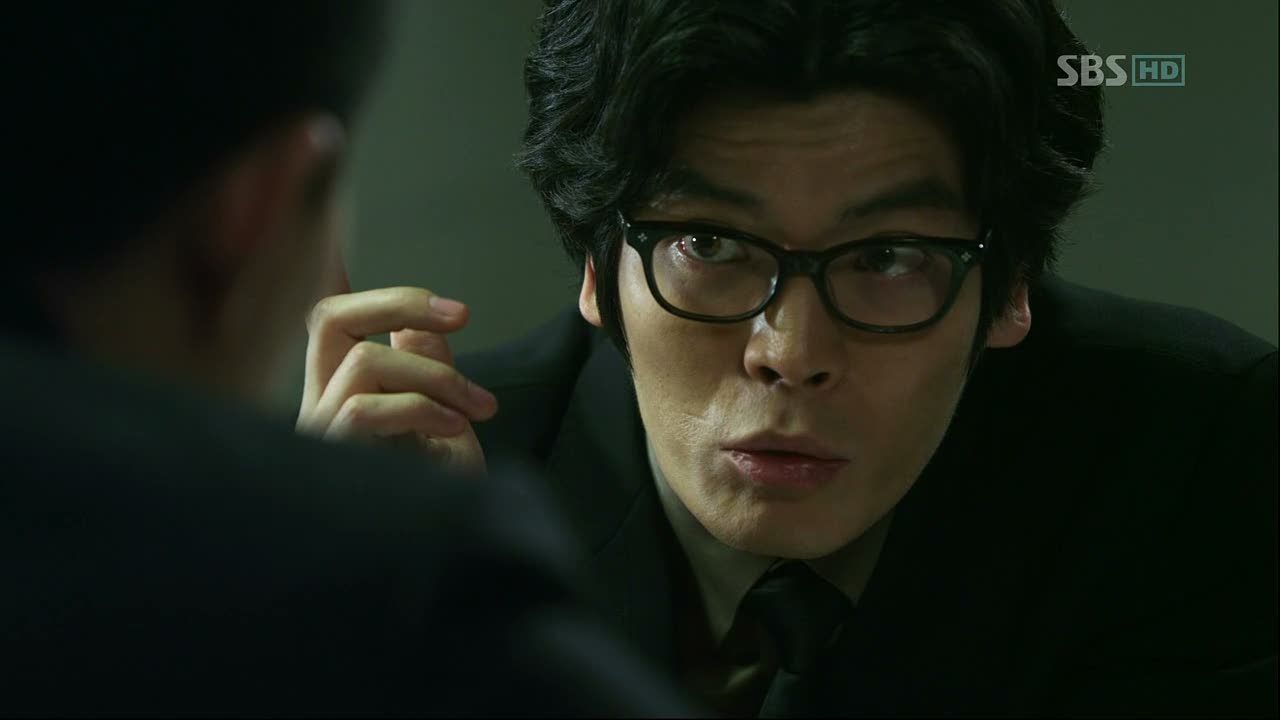 After studying him, Bang tries some mind games to test whether Moon-soo is a Chun Ha pawn or a justice seeker. He tells Moon-soo to forget it, that if it's a conglomerate that even the president can't touch… well how's an average prosecutor going to do anything about it? Clearly, Moon-soo wants a chance. Bang tells him that the opponent is a large corporation. Does Moon-soo have the confidence to investigate them fairly?
Moon-soo couldn't be more confident. Hee. I can already tell I am going to love this team.
Bang meets his team outside, and they're all ecstatic to see him. Before he goes for mandatory post-prison tofu he lays out his plan using the stratagem 'besiege Wei to rescue Zhao', which is used against an enemy (Chun Ha) that is too strong to be attacked directly. They'll find a gap in the armor and attack there. Defense time is over – now it's time for some offense. Go Team Bang!
Hang-woo places a frenzied call to Bum-jeung to hide all the illegal ledger books, because the prosecution office is on the way. Hang-woo orders Woo-hee to stop the elevators as he comes face to face with Moon-soo and a search and seizure warrant. Hang-woo tries to buy all the time he can.
The two men have a stare-off, and we know Moon-soo is well aware of what Hang-woo is doing. He orders his men to take the stairs instead.
Chun Ha goes into lockdown mode, with men scurrying about hiding ledgers and Bum-jeung deleting files left and right. Moon-soo and his prosecution team rush up the stairs, and this moment is surprisingly suspenseful.
Yeo-chi sees Chun Ha minions running away with the boxes of illicit materials, and decides to follow them. I love her.
When Moon-soo finally arrives in Gabi's office, she's coolly playing golf instead of screaming at her minions to hide files faster. He sets his team to search the office, but by now it's been cleaned. It's all up to Yeo-chi to keep trailing the illegal accounting books.
Gabi is slack-jawed to receive a summons from the prosecution office. Bum-jeung wonders what's caused the prosecution to stage a full-on assault, to which Hang-woo quips, "If the boss of Chun Ha Group was Jin Shi-hwang, they wouldn't be acting this way. They are biting us because we look easy." More specifically, though, it's Gabi that's the easy prey.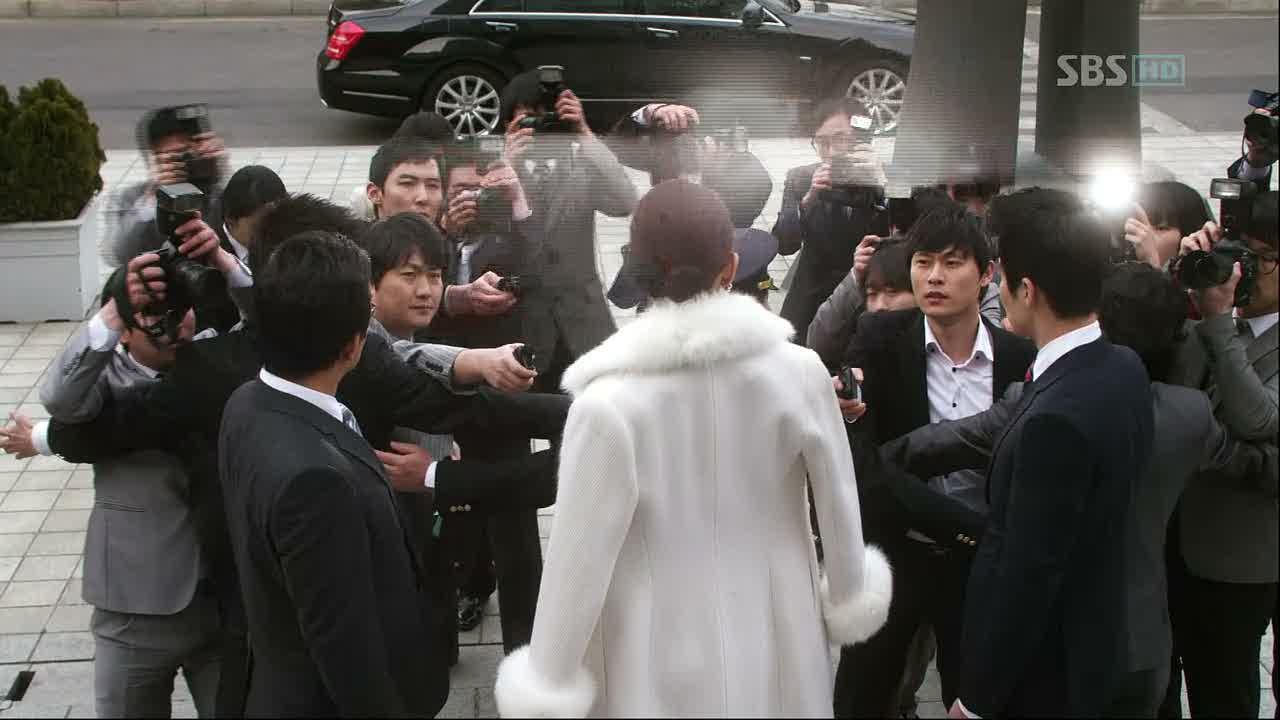 While Yeo-chi keeps a sharp eye on the secret Chun Ha files, Gabi readies herself for her court summons with a little war paint makeup. When she's bombarded by the press outside the court, she answers all questions with the assuredness that all will be clear once the prosecution reveals their findings. Bang and Jang Ryang look on and take the time to poke fun at the way she's lavishly dressed. Boys will be boys.
Prosecutor Moon-soo questions a reticent Gabi on her spending, but she interrupts the flow of questions to ask if she can smoke. She not allowed, so she says they can just fine her for it. She reveals a lot of thigh to remove her cigarette case, leaving Moon-soo and the men behind the two-way glass gawking. She looks everything like an old Hollywood villainess now, cigarette, fur, and sinister violin music and all.
Gabi has got the sex kitten dial turned to cougar for sure. She purposefully crosses and uncrosses her legs oh so casually, of course. Moon-soo even has to wipe his brow, but he stays the course. Good for him.
She then offers her bargaining chip – insider information on important politicians and bureaucrats using slush funds. "If you want to mess with us, mess with all of us," she says. "If this is a targeted investigation, I will not sit idly either." Aah, blackmail. One of the mysterious men behind the glass looks concerned.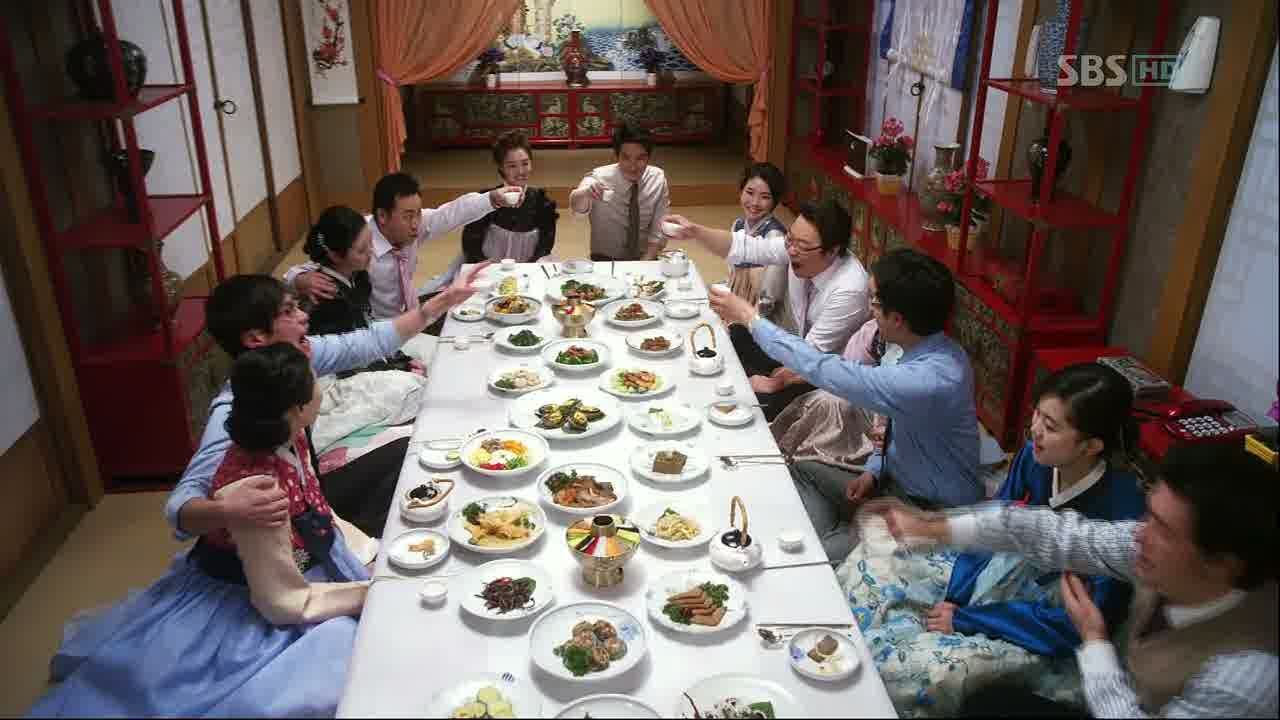 Hang-woo hosts a feast that he declares is like a feast before war, replete with modern gisaeng and a load of lawyers. He offers a toast, "To victory!"
Woo-hee is waiting in a car outside and brings in a bag to Hang-woo when he calls her. She's not happy at the sight of Hang-woo cuddling up with such a questionable woman, and shoves her aside to give Hang-woo the bag. Ha. I love this girl.
He orders all the women out, and Woo-hee stays. No, he means her too. Isn't she a woman? "Did you go to the army and come back?" he jokes at her expense, and all the men laugh at her. Aww. Hang-woo, you are such a tool.
As usual, Woo-hee loves to eavesdrop. She sees him pass out envelopes to all the men, each containing a whopping $100,000 that he calls "incentive money." He promises them even greater rewards if they can solve this case, and Woo-hee looks concerned to see this side of him.
Still, she carts his drunk bottom home and puts up with his shenanigans, which are pretty hilarious. They share some cute moments that end in him snoring, repeatedly murmuring her name with affection. Her expression grows serious as she watches him in such a vulnerable state.
Woo-hee: "I'm worried, Hang-woo. Mo Gabi… I'm afraid she's going to destroy you."
Acting on a tip from Investigator Yeo-chi, Prosecutor Moon-soo and his team find the boxes of files Gabi tried to hide. Both she and Bang watch the proceedings with smiles on their faces. Ah, sweet victory.
An enraged Gabi shrieks at Bum-jeung for allowing the files to slip out of his hands. She knows there's a traitor within their midst, and orders that he fire all of his subordinates responsible for hiding the files. He finally grows a spine and refuses to relent, saying that he would rather turn in his resignation. Gabi is stunned – is he actually rebelling against her?
Moon-soo finds Bang and Yeo-chi at a cafe, the latter of whom is pleased as punch to meet such an esteemed prosecutor. Their flirting is a little obvious, and Bang learns what it feels like to be insanely jealous. For the rest of the coffee date, he keeps his eyes firmly glued on Moon-soo to make sure he doesn't do anything fishy toward his girl. Ha.
We see Bum-jeung doing an angry walk before we cut to Gabi venting her worries to Hang-woo. She practically throws herself at him and clings hard, even when he tries to pry her off, saying that she's scared. Can't he do something?
But Bum-jeung arrives just at that moment, seeing the two in an embrace. He levels Hang-woo a look of betrayal before slapping his resignation letter down. In a last-ditch effort, Gabi tells him that if Bum-jeung leaves now, she will never see his face again. "You and I are forever done!" she screams at his back, though he's firmly set on leaving the room. Finally, Bum-jeung!
Hang-woo finds Bum-jeung outside the office and tries to tell him that Gabi won't be processing his resignation letter. That doesn't matter to Bum-jeung, because he's sticking by his guns on this one. Even though his feelings for Gabi are sincere, he doesn't have the courage to watch her dig her own grave anymore.
Bum-jeung packs up his belongings, but not before taking a look at Chairman Jin's will. What he doesn't know is that Gabi installed a camera in his office, and that he's being watched at this very moment.
Yeo-chi has offered her apartment as a strategy room for Moon-soo and his team to work on the Chun Ha case. She also happens to share sparkling chemistry with Moon-soo, who compliments her on her beauty and personality (much to the amusement of Team Bang, who know what she's really like).
Bang finally takes action with a game of one-upmanship with Moon-soo, making it his life's mission to steal his thunder at every turn while they discuss the case. Ha!
Hang-woo tells his team that they can no longer use creative accounting under such scrutiny, and that they'll settle their deficits by selling Chun Ha stocks to institutions abroad. We cut straight back to Bang's team working through the illicit ledgers, while Moon-soo and Yeo-chi get cozy. Moon-soo gets taken for a ride when Bang reveals himself to be a human calculator, and it's not long before he's attempting mental math in order to impress Yeo-chi.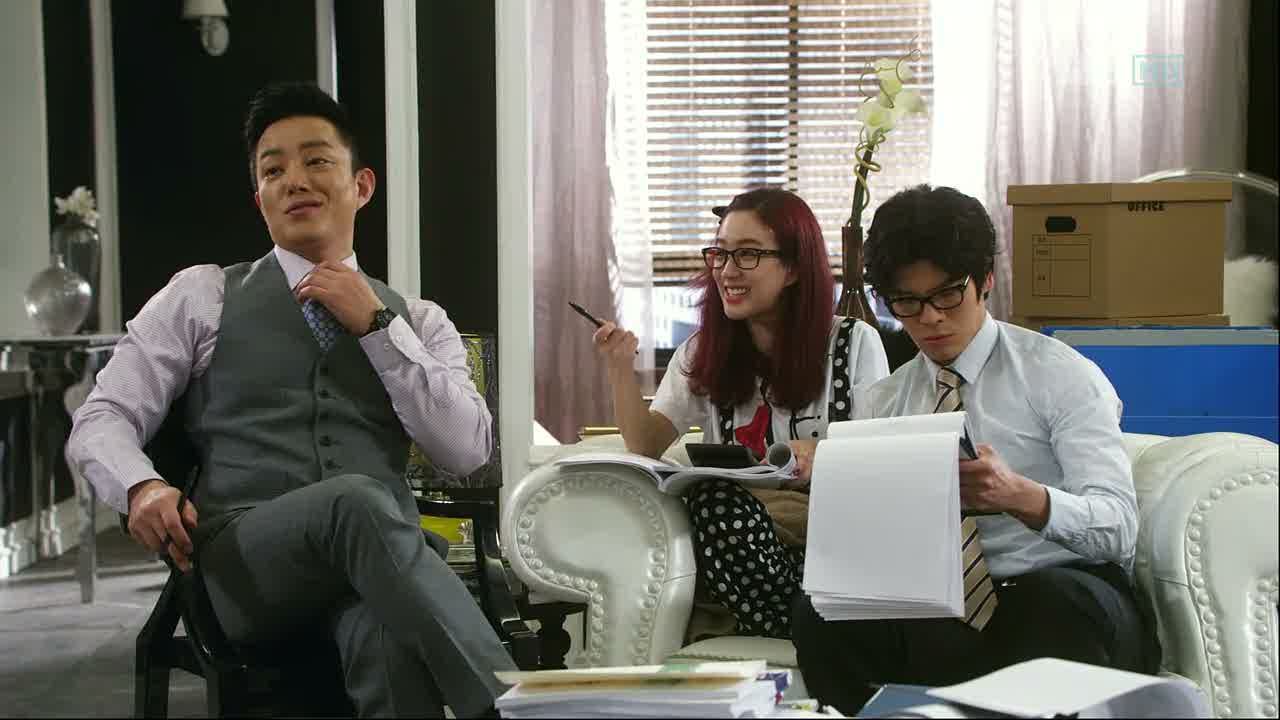 Soon enough, both Bang and Moon-soo are engaging in a competition of who can do more math without a calculator, since Yeo-chi's affections seem to go toward whoever is more capable. The rest of the team gets the bright idea to just leave the two of them to balance the books while they take a break to eat – and they're none the wiser. The faces the two of them make while solving the problems are just hilarious.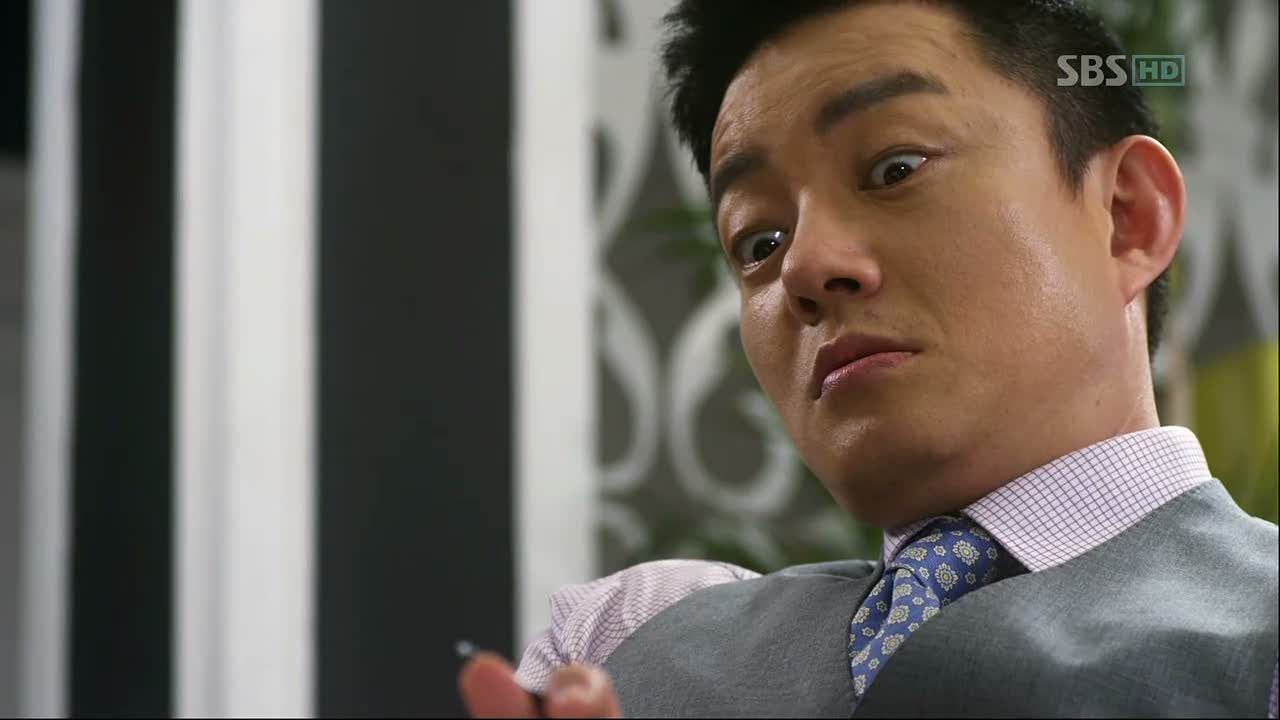 Wondering how Bang became such a mathlete? In a near-throwaway line, Bun-kwae says it's all due to the Eternal Youth drug he took a while back. Ha. Well that answers all of our questions, doesn't it? (Sort of a cheap way to do it, though.)
Hang-woo gets Gabi what she wanted – a contract with a company called the Golden Brothers – and after all the work is done she tries to get him to drink with her. He declines just as Woo-hee rounds the corner, and Gabi springs on the opportunity by springing on Hang-woo. Holding him in an embrace, she locks eyes with Woo-hee as if to say, I've won.
But Hang-woo proves his loyalty by prying Gabi off, claiming that his work is done. He sees Woo-hee and leaves with her, which is a huge burn to Gabi's pride. Woo-hee lets Hang-woo know that she's worried about him and how he doesn't trust Gabi, though he says he doesn't fully trust her either. He just wants the two of them to move to the States – even though Woo-hee reminds him that she hasn't fully accepted his proposal yet. We know she has, but she's got to keep up appearances.
Yeo-chi tends to a beleaguered Bang as he suffers from headaches due to all that math. (No lie, I would be too.) He claims he has a cramp in his leg, which Yeo-chi massages out. Then his arm. Then his lips. Er, wait – how is she supposed to massage that?
Bang points at her lips as the cure, and she resigns herself to the task… telling him to sit back and close his eyes as she clamps her hairpin onto his lips. Ha! And aww. No kiss? Come on, Salaryman, you are breaking my metaphorical balls here.
Woo-hee makes Hang-woo breakfast while dodging his questions about accepting his proposal. He takes one bite and tears well up in his eyes. This is just like the food Mom used to make for him… Aww. Okay, that's really cute. Woo-hee is beside herself with joy, until Hang-woo continues with the same sad expression: "My mom… didn't know how to season. It was really tasteless." BAHAHA. Oh my goodness, I'm dying laughing. Woo-hee is left devastated. Is that a compliment or a complaint?
Their cute moment is interrupted by a phone call – Hang-woo is being summoned to the prosecutor's office as well. Hang-woo steals Woo-hee away before leaving for his summons to assure her that everything will be all right. This sort of thing is nothing for him. "I'll promise that you'll never cry because of me. Never," he says.
She hugs him so he can chant his spell for victory with tears in her eyes. Instead of his spell, he kisses her. Okay, I wasn't moved by last episode's kiss, but this is just so much sadder.
Hang-woo gives Gabi some advice before he's taken in for the seventy-two hour investigation period. He tells her to make some liaisons with the other big conglomerates, because they know that they'll be next if Chun Ha goes under.
In the interrogation room, Moon-soo accuses Hang-woo of unfair internal dealing, with the numbers to prove it. Hang-woo shoots back that any slush funds created were done by the former vice president, Ho-hae, and that the economy is in too bad a state for the prosecution to go on a conglomerate witch hunt.
Moon-soo is prepared, and cites the fact that Chun Ha just sold unlisted stocks to the Golden Brothers above market price. Apparently this sort of dual contracting is highly illegal (which makes me wonder why the contract-signing was made into such a big affair), but Moon-soo doesn't have the physical contract to back up his claim. Hang-woo is so sure that he'll never find it that he says he'll gladly be arrested if Moon-soo can produce that dual contract.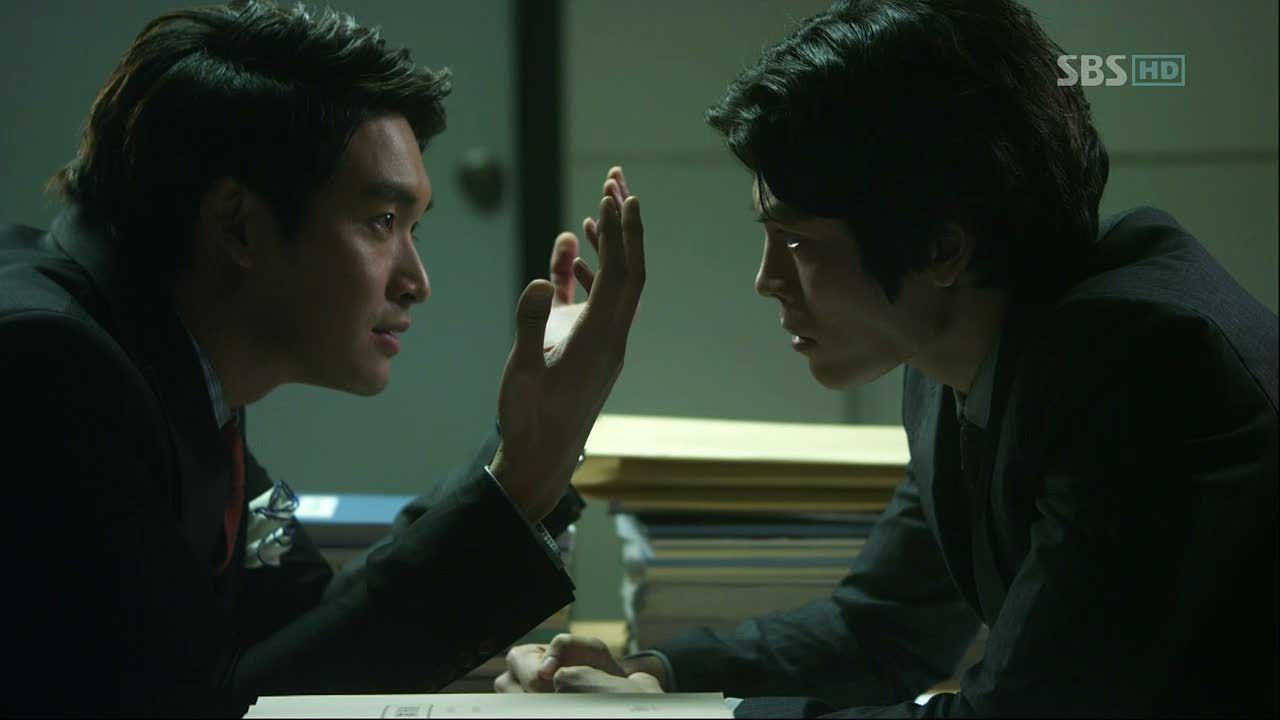 Like I've said before, I'm not that versed in business. But from what I can gather, a dual contract in this case means that Hang-woo sold the same stocks twice, and fooled whoever bought them into thinking they were real. In this case, the Golden Brothers. I'm probably off on this, so I leave it to our more business-minded commenters.
While Hang-woo fights off the prosecution, Jang Ryang reveals to Bang that they now have everything they need to take Gabi down. She's lost fifty million dollars in investment money thanks to Jang Ryang's efforts. They ask Yeo-chi if she's ready… it's time for some revenge.
Gabi is hopping mad to find herself at a board meeting discussing her dethroning. She screams at them to reveal who organized the meeting, which is the perfect cue for Yeo-chi to enter brandishing a power of delegation that Jang Ryang entrusted to her. She's also brought the statement of Gabi's loss in investments, telling the gathered executives that she lost a walloping fifty million dollars of company funds. Ouch!
Gabi screams at her to shut up, but this is Yeo-chi's time to shine. She remains calm and cool as she addresses the executives and Gabi, asking her to step down now and pay back the embezzled money with her shares. How does everyone feel about a stockholder's meeting?
The executives agree, and Gabi looks as though she's about to devolve into hysterics. No amount of screaming is going to help you now, Gabi.
Gabi makes a move to slap Yeo-chi, which Yeo-chi deflects. "It's you who killed my Grandpa, right?" Oooh. Straight to the point. Gabi swallows hard. Yeo-chi continues that she knows Gabi switched the insulin. Gabi dares her to use that evidence, if she even has it, to go to the police and reveal the truth. Yeo-chi scoffs. The truth?
Yeo-chi: "The truth, God knows and my Grandpa knows it. And more than anyone else, Mo Gabi – you. You know it better than anyone else. In truth, you killed my Grandpa. You will never be free and never be honorable, since that will not ever be erased from your heart."
Gabi knows all this is true, and tears spring to her eyes even as she clings to her anger as a shield. Yeo-chi leaves her with a question: "How did you turn out this way?"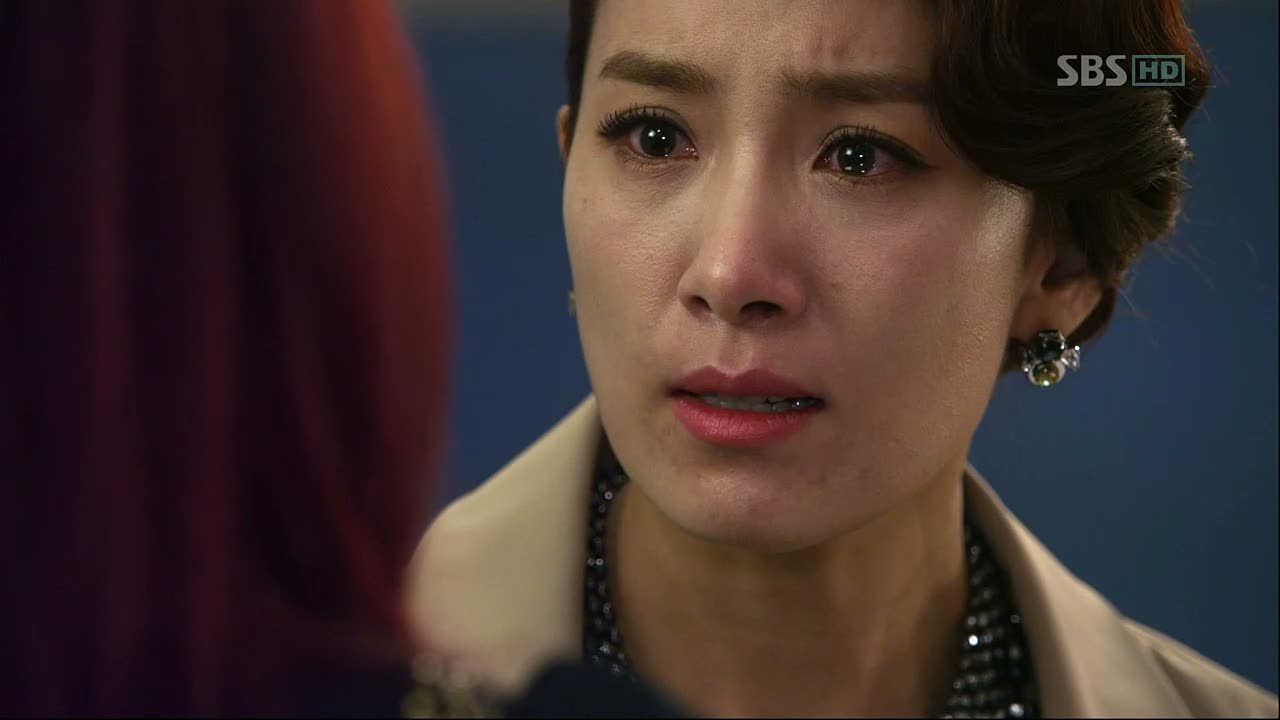 The look on Gabi's face is devastating, as though she's hidden all these realizations from herself for self-preservation and Yeo-chi has just laid them all bare. She crumbles under the weight of all she's done, standing in an empty board room.
Hang-woo hasn't slept in sixty hours, and he's only got twelve more to go before he's free. Moon-soo tells Bang that unless they can find something on him within that timeframe their cause is lost – and the only lead he has to go on is the deal with the Golden Brothers. Bang goes to Woo-hee for information, but she somberly tells him that she can't help him from now on and that she's sorry. He sees the ring on her finger and realizes why.
Bang gives an unreadable look toward Woo-hee as he leaves, and she's so sorry that she stays crying in the restaurant. Sad.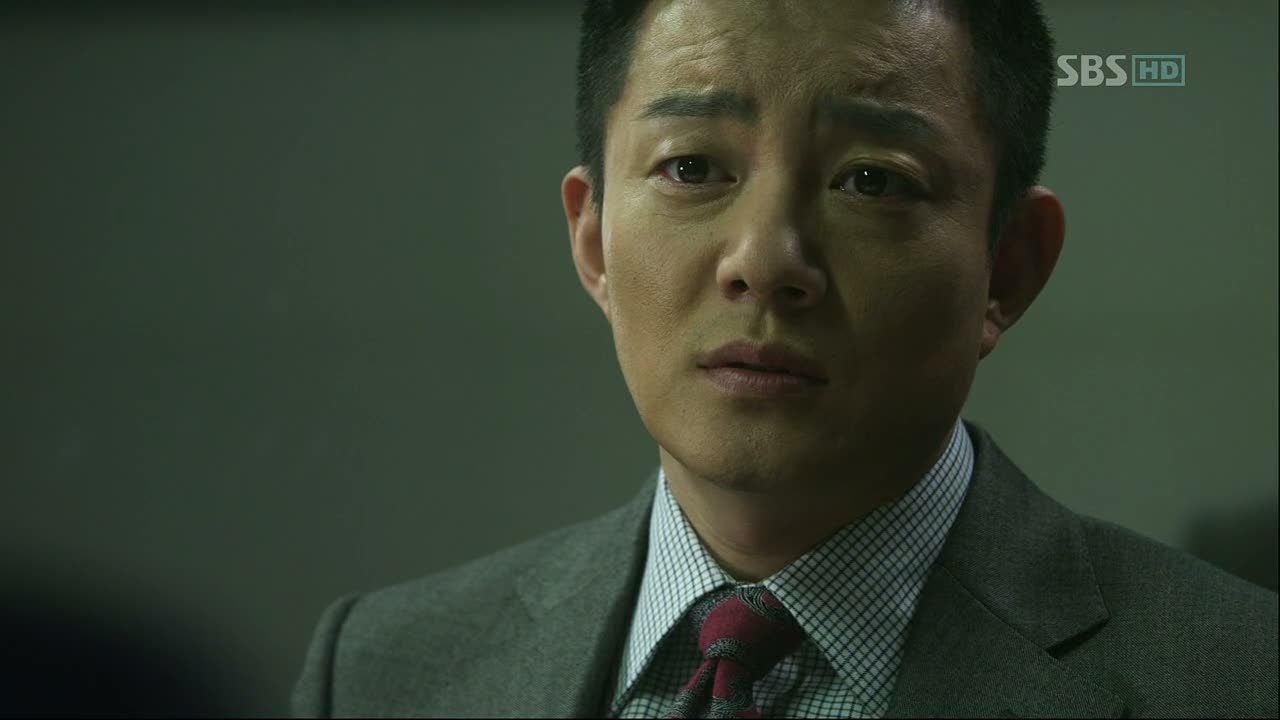 Hang-woo is all arrogance even when he's left only with Bang to interrogate him. His tune changes the moment Bang mentions how worried Woo-hee is about him. He tells Bang his tricks are stooping low, to which Bang replies:
Bang: "To you, this all just sounds like trickery, right? But if you saw Woo-hee's tears, you couldn't say such a thing. The Woo-hee I knew was the most good-hearted and most bright-tempered in the world. A woman like that… right now, you've made her a woman of abject misery. Did you come to love Woo-hee for that? To make her the most pitiful woman in the world?"
Hang-woo's eyes display raw emotion as Bang's words hit home. My goodness, that heartbroken stare breaks my heart.
Somehow, Woo-hee ends up accessing the hidden camera mainframe Gabi installed on her computer strictly by accident. Or if it was on purpose, she didn't know what she was looking for. She's shocked to find herself on camera, but even more so to see the whole of Chun Ha on her monitor. Uh oh.
Gabi's always got her eyes on the monitor, and she sees what Woo-hee's watching on her computer screen – out of all the hours and hours of tape, Woo-hee has found the one moment where Bum-jeung took out Chairman Jin's will. Now Woo-hee knows and Gabi knows that she knows. Gabi orders her minion to get rid of Woo-hee, forcing him to comply because he was a part of Chairman Jin's murder and will go down if she does.
Gabi smiles to herself. First it will be Woo-hee, and next it will be Bum-jeung.
The twelve hours are over, and Hang-woo's been released. He's happy to call Woo-hee the moment he gets out, but she's already in the parking garage headed toward him. Oh no. I have a bad feeling about this.
Gabi's minion is dressed like the City Hunter's evil twin as he revs up his car, aiming straight for Woo-hee. Oh no! (Granted, Bang is in the same garage and driving like a man on a mission, but noooo!)
Hang-woo sees the car coming and knows what's happening. He cries out as the headlights from the speeding car engulf Woo-hee…

COMMENTS
Okay, Salaryman, I am really, really sorry that I said bad things about your cliffhanging abilities. I admit that I was completely in the wrong. Please, please don't kill Woo-hee!
Even though Bang is on the scene and looks like he's poised to save Woo-hee, it would make a lot of narrative sense for her to be killed in this instance… if the story is going to follow the original Chu-Han Contention by pitting Bang against Hang-woo. Up until now I've honestly written Hang-woo off as being an unworthy opponent because, simply put, he's too nice to be super evil. Yes, he's done bad things, and as for one of the biggest gripes about his character (leaving Woo-hee in the fire) – I honestly think the writers didn't think anything of it, and they probably didn't mean for the message to be that Hang-woo purposefully left her to die. If they cared that much, Hang-woo wouldn't have been tending to his arm like nothing was wrong right after the fire. (Basically, it seems like more of a writing error than a character one.) He might have helped to cover up a murder, but he doesn't seem the type to commit murder himself. Yet.
Let's be clear: I'm not forgiving him just because he's handsome and has great comedic timing, but for all the nuances the writers have given him through the series. He can be a little uneven, but he's certainly layered. He really turned me over to his side this episode when he displayed such profound sadness when faced with Woo-hee's concern, more so than any slapstick moments he ever had before. I think it was the moment he almost cried while eating Woo-hee's breakfast that did me in.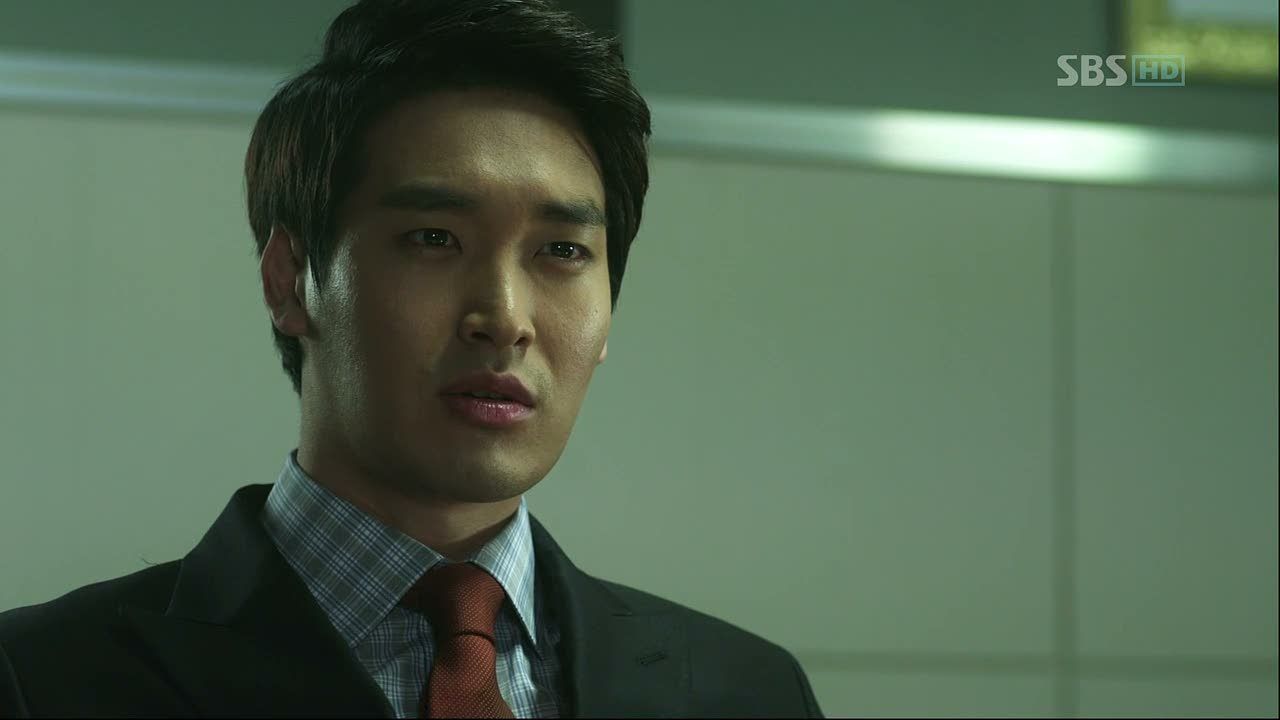 The thing is, Woo-hee's historical counterpart does die before Xiang Yu (Hang-woo), even though that was a suicide. Her death would be the perfect catalyst to send Hang-woo completely toward the dark side, since he's been toeing the line this whole series. And there's nothing like the death of a loved one to send you spiraling down into the right sort of tragic rage needed for an epic battle.
Granted, this whole discussion might become moot next week if Bang saves Woo-hee. If that's the case, with only two episodes left, I'm wondering how on earth they'll set up this fight to the finish that (I'm guessing) is supposed to take place between Bang and Hang-woo. Their conflict was the crux of the Chu-Han Contention, after all. I'm all for creative deviation from source material, but it would all seem sort of anticlimactic if that didn't happen, wouldn't it?
Yeo-chi's restraint with Gabi surprised me. She's certainly grown since the beginning of the series, and though I felt like her words could have had a little more punch (considering that Gabi hasn't lost sleep over murdering the Chairman), I enjoyed their showdown. Kim Sung-oh's cameo was an unexpected delight – I'd forgotten how much of a scene stealer he was. This episode brought back the magic from the first half of the series in full force, with a cliffhanger that makes me wish I could fall asleep and wake up next Monday. Except I'd probably be dead.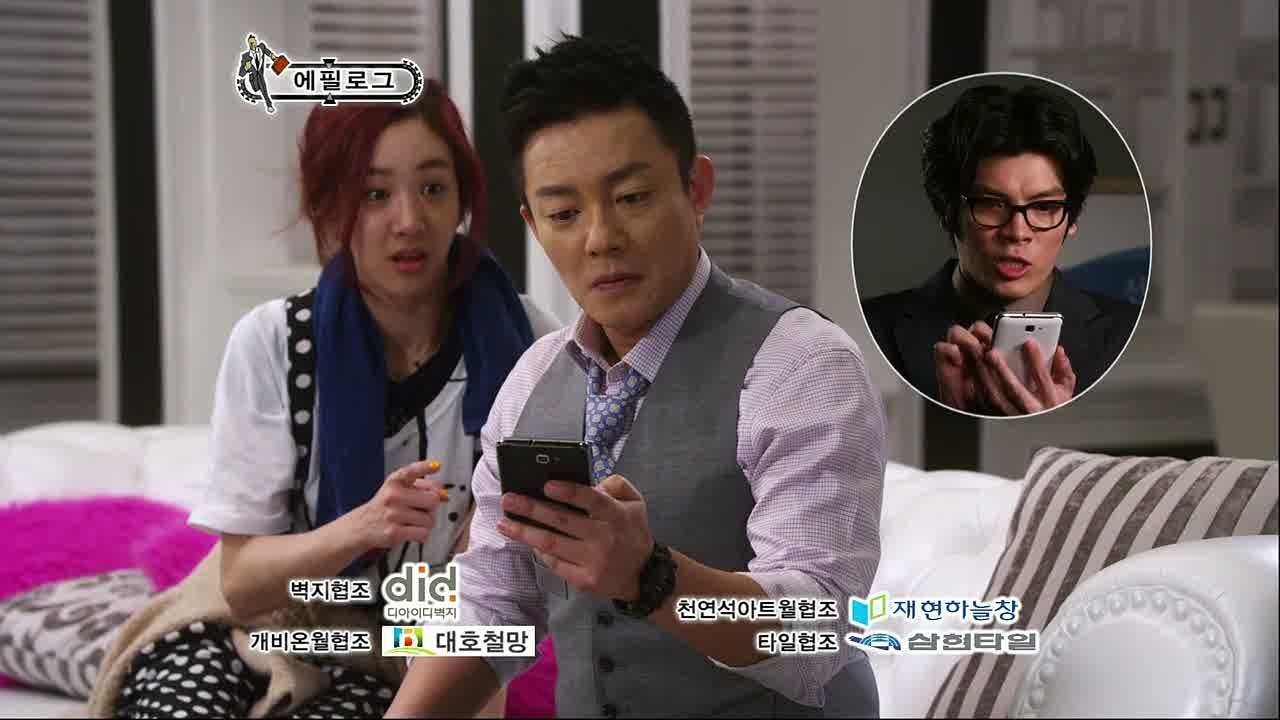 (This screen cap is from today's epilogue – Bang fends off Moon-soo's text message advances toward Yeo-chi by pretending to reply as her. He pretty much tells Moon-soo to forget it, because Yeo-chi has already promised to marry him. They just can't help being adorable.)

RELATED POSTS
Tags: featured, History of the Salaryman, Hong Soo-hyun, Jung Kyeo-woon, Jung Ryeo-won, Lee Beom-soo