History of the Salaryman: Episode 22 (Final)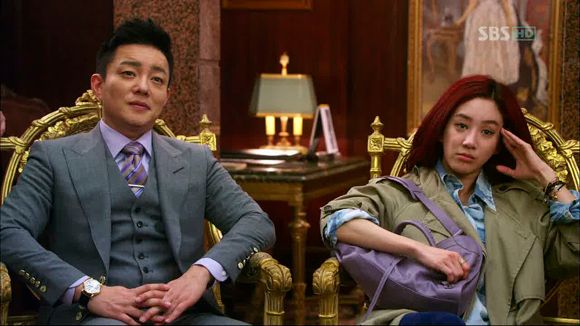 It's been one wild and unforgettable ride, and one I'm loathe to send off into the wide blue yonder out of fear that we'll never see something quite so spectacular and hilarious again. But all good things must come to an end – and even though nothing in the finale really came as a surprise, it was still a worthy bookend to a great drama (with an epilogue that could not have been funnier if it tried.) Thanks for always being high on laughs and low on tears, Salaryman. You will be missed.

FINAL EPISODE RECAP
Gabi has a quiet moment with Bum-jeung where she asks him to return to the company. He tells her that would only be possible if Gabi returned to the person she once was, the secretary that he fell in love with. When she asks him what she was like back then, he tells her: "You were a wise woman. You knew how to restrain yourself and you were considerate of others. A good woman who couldn't even imagine hurting others."
Here's where the fundamental problem with Gabi becomes evidently clear, as her honest reply is that she still thinks she's the person she used to be. Bum-jeung doesn't say anything to that – because honestly, what can you say to that?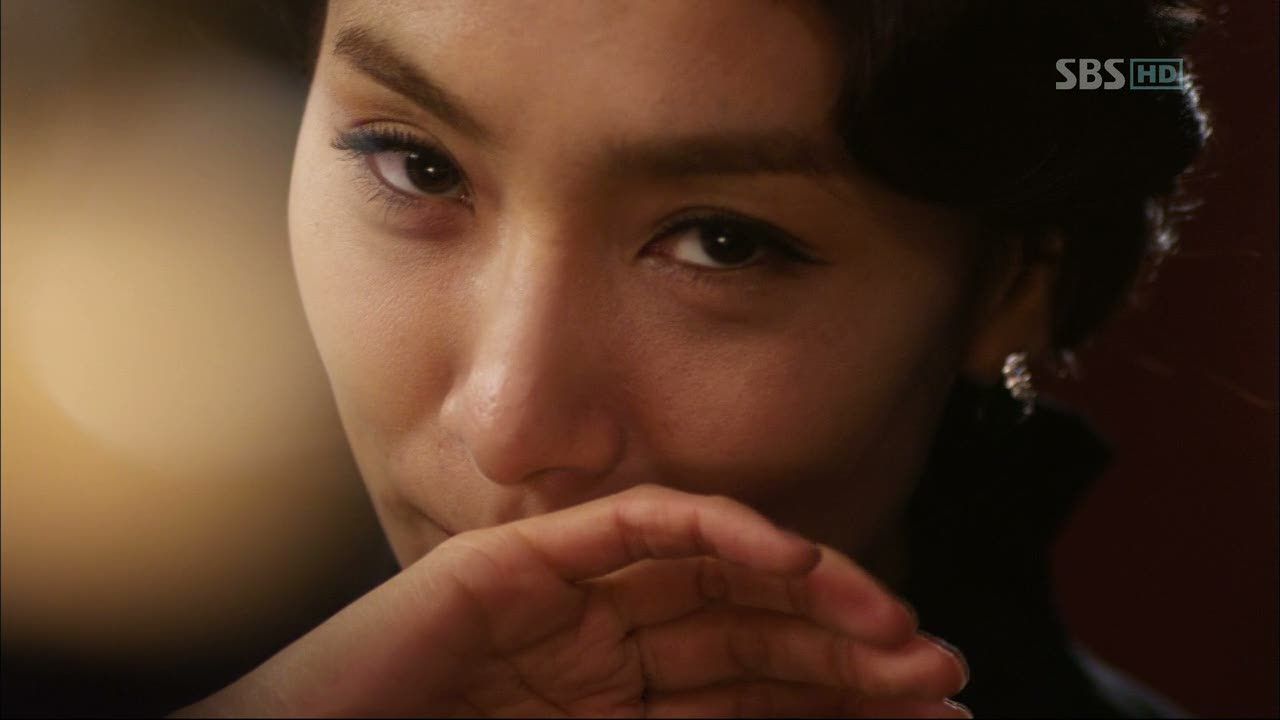 She gets a call from her minion that Woo-hee has been "disposed of," by throwing her and her car into a reservoir. Corpse retrieval is unlikely. (Nooo! I'll believe it when I see it!)
And when she drinks red wine in celebration after, a drop runs from her mouth down to her chin. Can't miss that sort of symbolism.
Bang finds Moon-soo properly wasted over having his job on the line, but he's not there for comfort – he's there to turn himself in. He produces the dual contract from the Golden Brothers that he obtained by impersonating a prosecutor. Moon-soo's not even mad, he's impressed.
Gabi literally screams to find out that the prosecution now has their hands on the dual contract. She worries that all is lost for her, but Hang-woo is there to assuage her fears. There's still time before the final trial, though what his plan is, we've yet to know.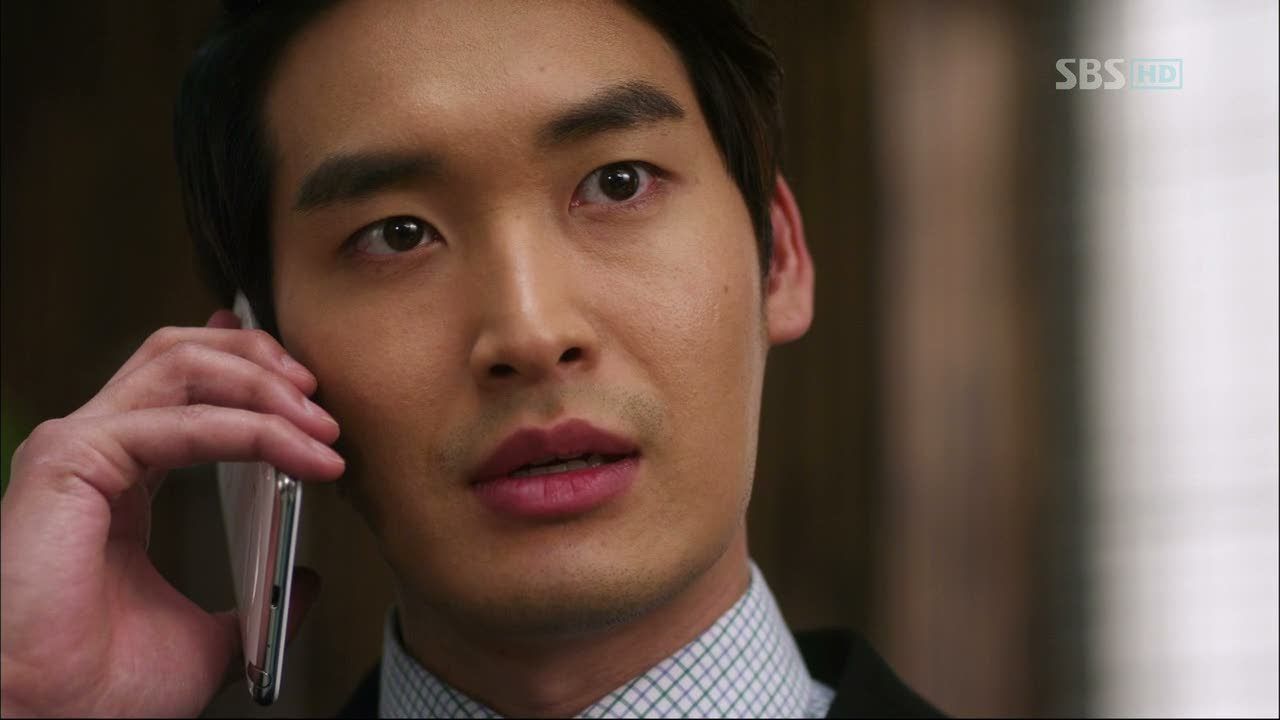 The subject of Woo-hee finally comes up as we find out that Hang-woo has been looking for her, and is sparing no expense. Right now she's simply listed as missing.
Bang and Moon-soo trade barbs over the extent of their legal knowledge as they discuss how long Bang might end up in prison. The tone of the conversation stays light, since Bang is fully ready to serve whatever time he must to atone for his crimes.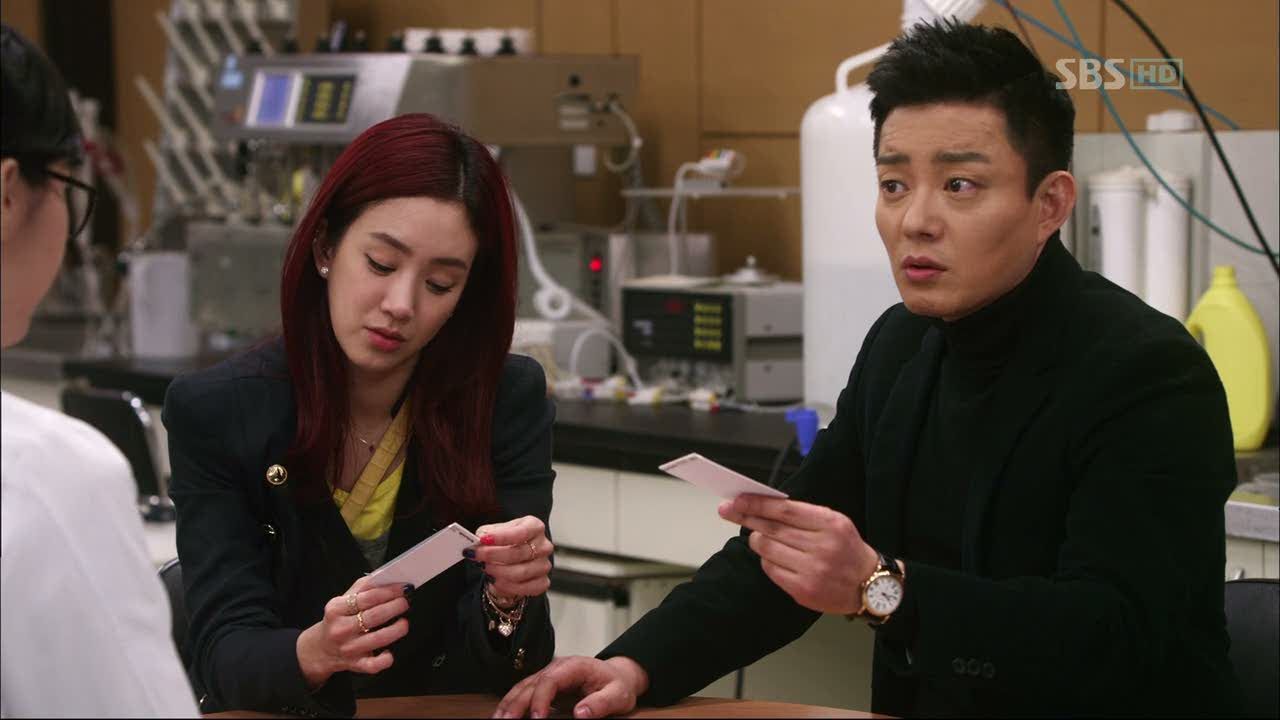 Their conversation is interrupted by a phone call from Woo-hee's lab friend, who calls Bang to meet in order to pass over the evidence Woo-hee obtained on Gabi. Upon receiving the fingerprint and the insulin analysis, Yeo-chi is sure that they can nab Gabi for murder if they also use Chairman Jin's Doctor's testimony. Bang finally asks why he's being given this information.
Woo-hee's lab friend tells Bang that Woo-hee instructed her to hand over the evidence to Bang should something happen to her… and this takes both Bang and Yeo-chi completely by surprise. They had no idea Woo-hee was missing, and are immediately on the case. Their first idea to put a newspaper ad out won't work, because one's already there. Who put it out, then?
Cut to Hang-woo looking through Woo-hee's apartment. She's collected pictures of him along with adorable drawings she made of him (I love that she even included his forehead wrinkles), and the sight of them causes tears to fall from Hang-woo's eyes.
Gabi displays only arrogance as she's mobbed by the press over the embezzlement charges and Chun Ha's plummeting stocks. Bang and Yeo-chi confront her in the lobby, and Gabi has the gall to laugh at Yeo-chi as though she's already won.
Little does she know that Bang was merely buying time for Moon-soo and his entourage to arrive. He's come to arrest Gabi on the charge of murdering Chairman Jin, and reads her her rights even as she screams her innocence. Finally!
But even this arrest isn't enough for Yeo-chi – she won't be satisfied until Gabi is completely destroyed.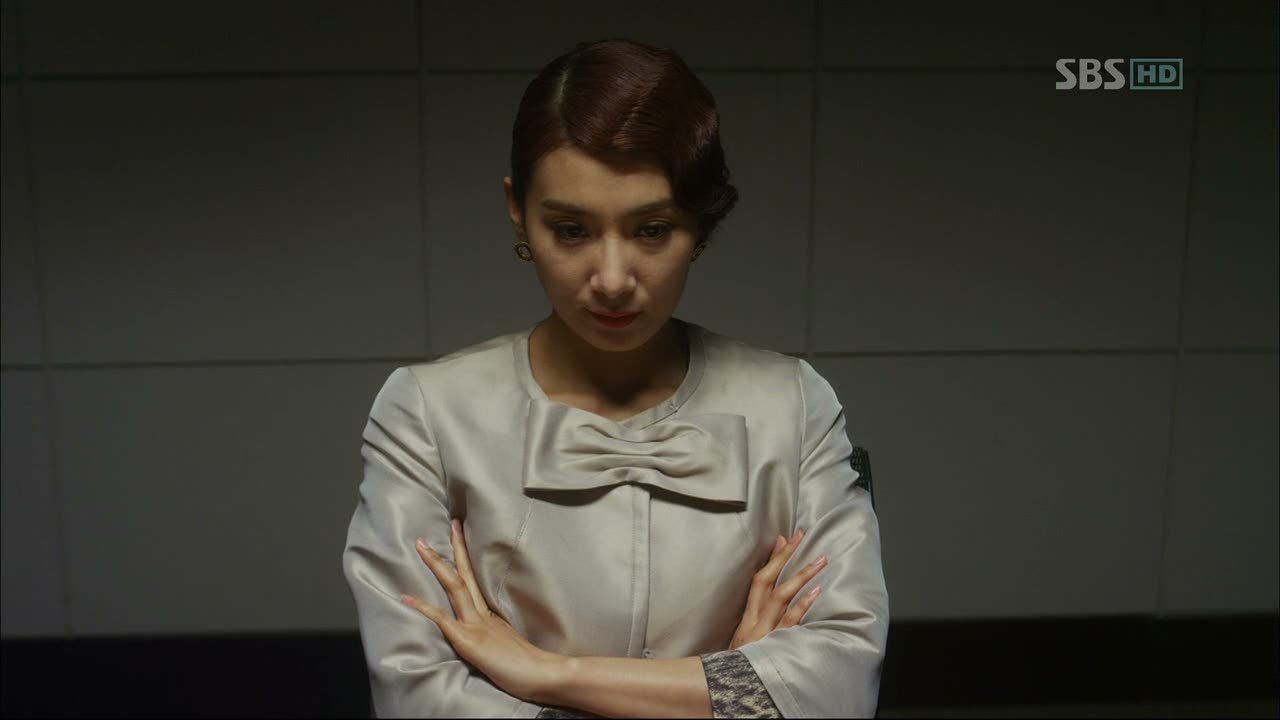 Gabi finds herself back in the interrogation room opposite Moon-soo, who questions her on the switched insulin. Gabi uses her right to remain silent, giving ample time for her lawyer to come with a bogus letter from her doctor claiming that she can't remain in the interrogation room due to some cardiac disorder. She even fakes heart trouble as she smiles at Moon-soo, who knows very well what game she's playing.
Bang is righteously angry at the injustice of it all and the possibility that Gabi's heart condition could get her out of a murder charge. They need decisive evidence to bring her down, and that means finding Woo-hee.
Gabi's lawyer knows that Woo-hee is the key to the big mystery, though Gabi claims that even if Woo-hee were around, it wouldn't change the fact that she's innocent. I'm sure she's saying that because she's sure Woo-hee won't ever be around again.
What's more unsettling is that Bum-jeung seems like he might be aware that Gabi had something to do with Woo-hee's disappearance, but acts as though nothing is amiss. (Or he just plain doesn't suspect her. He's hard to read.)
Hang-woo has a dream where Woo-hee is waking him up for his usual morning call, only to wake up amidst a sea of beer cans and wine bottles. Seeing as how she was just in his dream, he wanders his apartment calling her name, as if he's truly hoping she'll just appear in front of him.
For the good news, Woo-hee is alive and being cared for by some kind nuns. (Yea!) For the bad news, she's still unconscious and there aren't any clues to help her saviors find out her true identity. (Nay!)
Team Bang has taken to the streets in order to find Woo-hee, handing out a picture of her to everyone they possibly can. Their attention wavers when they see a newsflash on a jumbotron that Chun Ha has fallen into the first stage of bankruptcy. Bang tells Yeo-chi that now is the time to make her move.
Bum-jeung has returned to his post at Chun Ha, though it seems like he's helping to man the helm of a sinking ship. Chun Ha in certainly in crisis mode, and if they don't come up with ten million dollars by the end of the week they'll enter the second stage of bankruptcy.
They see a light at the end of the tunnel when they hear of a possible investor's interest – and though they don't know who it is, the meeting is set for tonight.
Gabi prepares for the meeting with a smile on her face, glad to be rid of that stifling hospital gown for more suitable designer duds. She even chides Hang-woo for bothering to look for Woo-hee, citing that it will only take his attention away from his job. (I'm sure that her supposed heart condition is probably due to the fact that she does not, in fact, possess a heart.)
We're in for a treat as Bang and Yeo-chi reveal themselves as the possible investors, much to Gabi's dismay. Gabi tells Yeo-chi to get lost, to which Yeo-chi replies that fine, Gabi can go ahead and try to refuse her perfectly good money. And this time, instead of being hospitalized for a cardiac disorder, maybe she can be hospitalized for being a lunatic.
Hang-woo wonders if Yeo-chi even has the money. Yeo-chi says she's got investors of her own, but their money comes with the condition that Gabi resign as chairwoman and give up all her stocks.
This is a worthy prospect to Hang-woo and Bum-jeung, if they have any desire to save the company. Bum-jeung rightfully calls Bang out as Yeo-chi's picky investor, which Bang doesn't answer directly. Instead he offers his hand to Yeo-chi and calls her "Chun Ha Group's Chairwoman, Baek Yeo-chi" as they leave. Gabi crumples to the floor in rage.
Hang-woo stops Bang before he leaves the hotel and asks him what he talked about with Woo-hee, since he was the last person she called. Bang says he didn't get to talk to her, but doesn't shy away from adding that if anything happened to her, it's all Hang-woo's fault. He should have protected her.
With that, he leaves – but not before instructing Bun-kwae to track down where Woo-hee was when she made the call.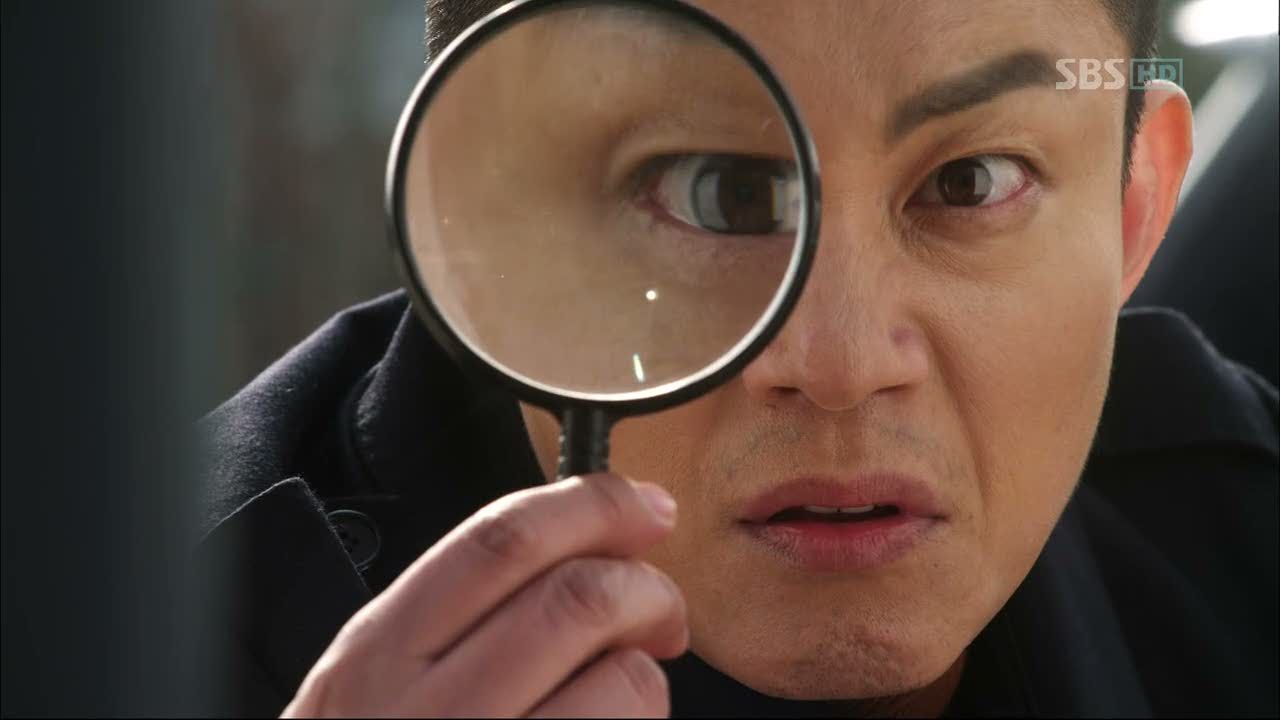 Our boys get to play detective as they reach the spot where Woo-hee's car crashed, and find evidence in the form of scratched paint from her car. Nearby, Gabi's minion watches and frets, assuring himself that he'll be fine as long as they don't find Woo-hee's corpse.
Cue Woo-hee's living body, with the caveat that she's in a coma and akin to a vegetative state (according to one of the nuns). A nearby TV screen delivers the news that Gabi's back in prison, with the prosecution having come to the conclusion that her health is not at risk.
Bum-jeung visits Gabi in prison with the news that they've entered stage two of bankruptcy. Their only way out is for Gabi to give up her management rights to Yeo-chi, which sends Gabi into a fit of hysteria. "Even if I die biting my tongue, I can't give up." She tells Bum-jeung that even if he has to sell his own blood, he must stop Chun Ha from falling into another stage of bankruptcy.
Hang-woo and Bum-jeung go out for some casual drinking, and Hang-woo casually asks if Bum-jeung still has Chairman Jin's will. Bum-jeung is shocked that Hang-woo knows – and Hang-woo tells him that two other people knew. Woo-hee and Gabi. And now, only now, is he beginning to suspect that Gabi had something to do with Woo-hee's disappearance.
Bum-jeung takes affront at the thought, claiming that Gabi wouldn't go to such extremes. I can't tell if he's really blinded by love and believes that, or if he's aware and simply covering up the truth.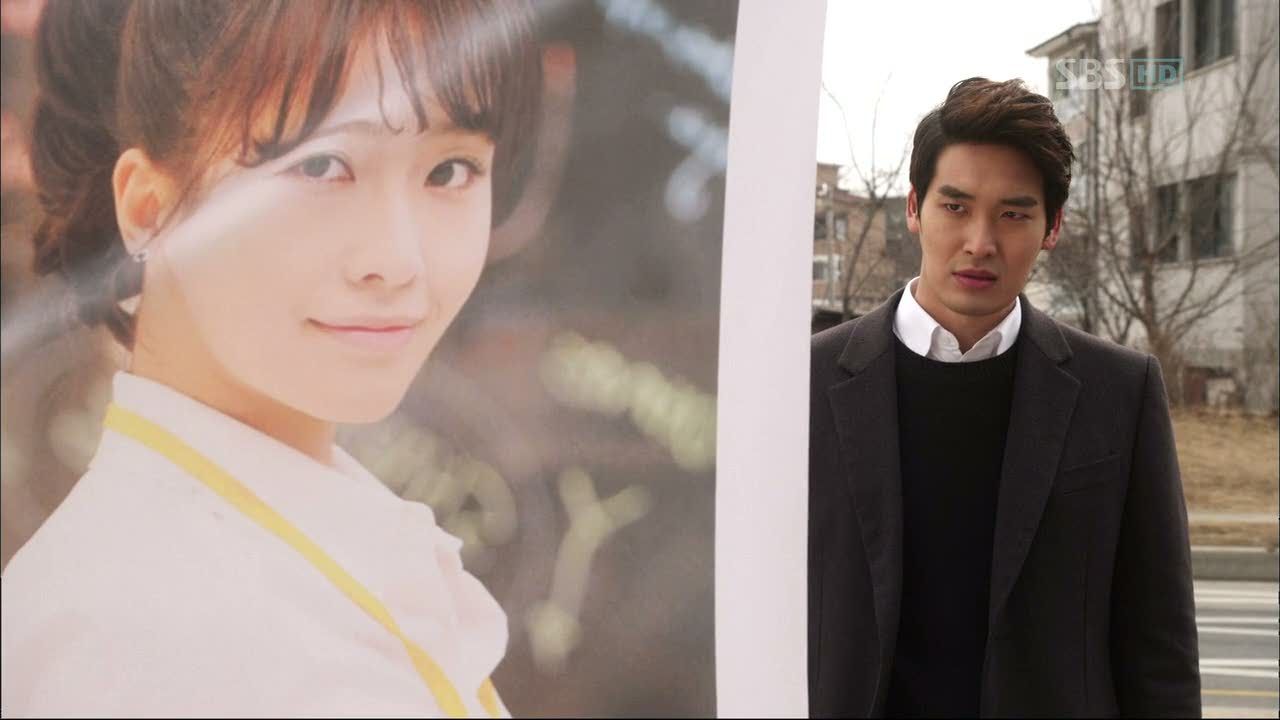 Hang-woo finds the location where Woo-hee made her last call and sees that a huge banner with her picture and a phone number has been erected at the same spot. At the same time, the two nuns taking care of her happen by the banner, happy that they've finally found a lead. With tears in his eyes, Hang-woo asks if they know Woo-hee.
He's taken to the small hospital where Woo-hee's being cared for. One of the nuns tells him that they found her draped over a reservoir floodgate, and that it's a miracle she's even alive.
His hand shakes as he opens her door, his face devastated when he sees her lying comatose in a hospital bed. Her singing voice fills his head as he breaks down at her bedside, grasping her hand like a lifeline. "Woo-hee, I'm sorry. I'm sorry, Woo-hee. I was wrong. I was wrong," he cries. Hang-woo, you are breaking my heart here.
It's time for another trial, and Gabi looks like she's seen a million better days. Jang Ryang takes the stand on Chairman Jin's feigned blindness, and when he's asked why Chairman Jin would have fooled Gabi, he replies that Chairman Jin once told him that he was not afraid of other people betraying him… but he was afraid of Gabi's betrayal. Ergo, the Blind Loyalty Test.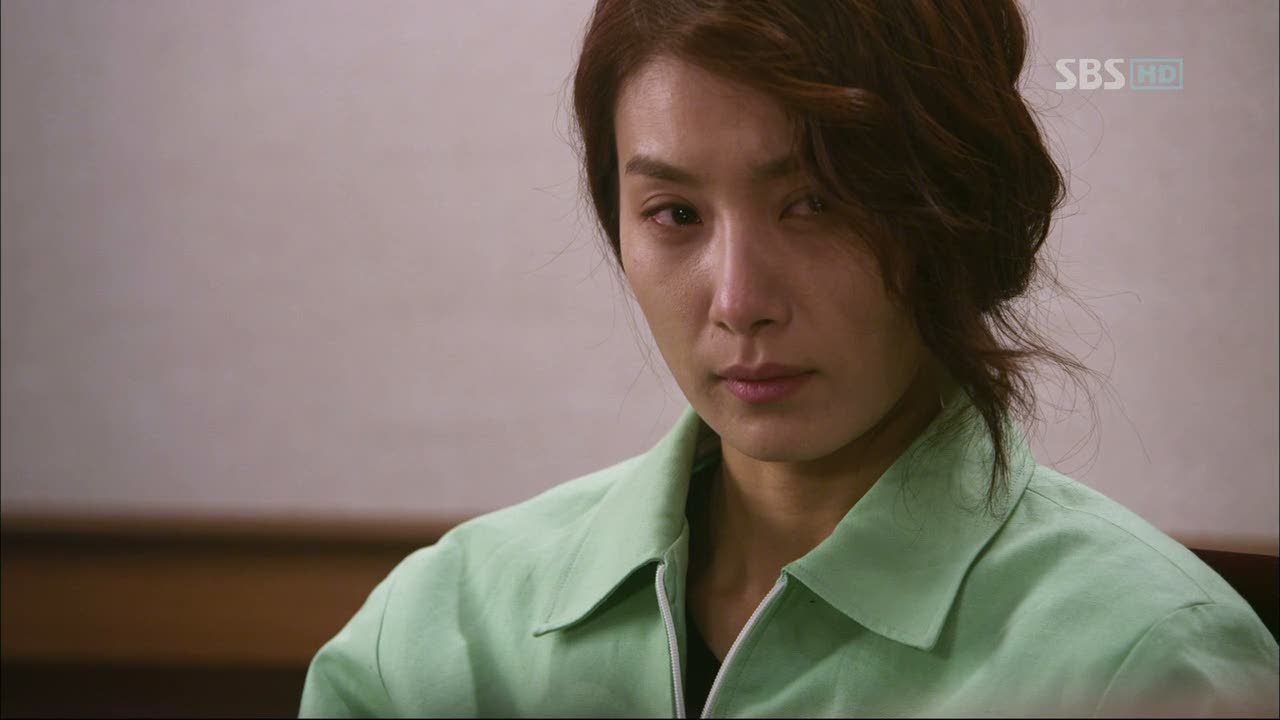 Gabi's lawyer is good, since he even manages to make the direct testimony from Chairman Jin's doctor seem like mere supposition. Things aren't looking good for the prosecution case.
Hang-woo has decided to withhold Woo-hee's living status from her real friends, so Team Bang uses a court recess to go back on the hunt. They end up at a nearby shoe store since Bang has correctly deduced that they might have had a security camera pointed toward the street – and he's right. He takes the footage to Moon-soo, where they can see Woo-hee right after her initial car accident but not what happened to her after. The remaining footage only shows Gabi's minion getting into Woo-hee's car.
He's recognized immediately, and Yeo-chi lets out a string of curses that cause Moon-soo's jaw to drop. Haha, his poor misconceived notions. But it's only a matter of time before Moon-soo hunts down Gabi's minion and arrests him for the possible murder of Woo-hee.
Gabi, meanwhile, is living in her usual delusional world. She's sure that an acquittal is in the cards for her, but Bum-jeung swiftly cuts her off. "What did you do to Cha Woo-hee?" he asks. "Did you kill her? Why in the world did you?"
She feigns innocence even when she finds out that her minion has been taken into custody. Bum-jeung can't believe Gabi would have used Hang-woo while taking away the most precious person to him at the same time, allaying my fears that he knew everything from the start and condoned Gabi's behavior.
Gabi sticks to her guns, and claims that she never made the order to kill Woo-hee and that it can't be proven. But there's an interesting moment where a tear slips from her eye as she laughs, saying that her lawyer is going to help her get cleared of all her crimes. Bum-jeung then asks what we've all known: "Are you crazy?"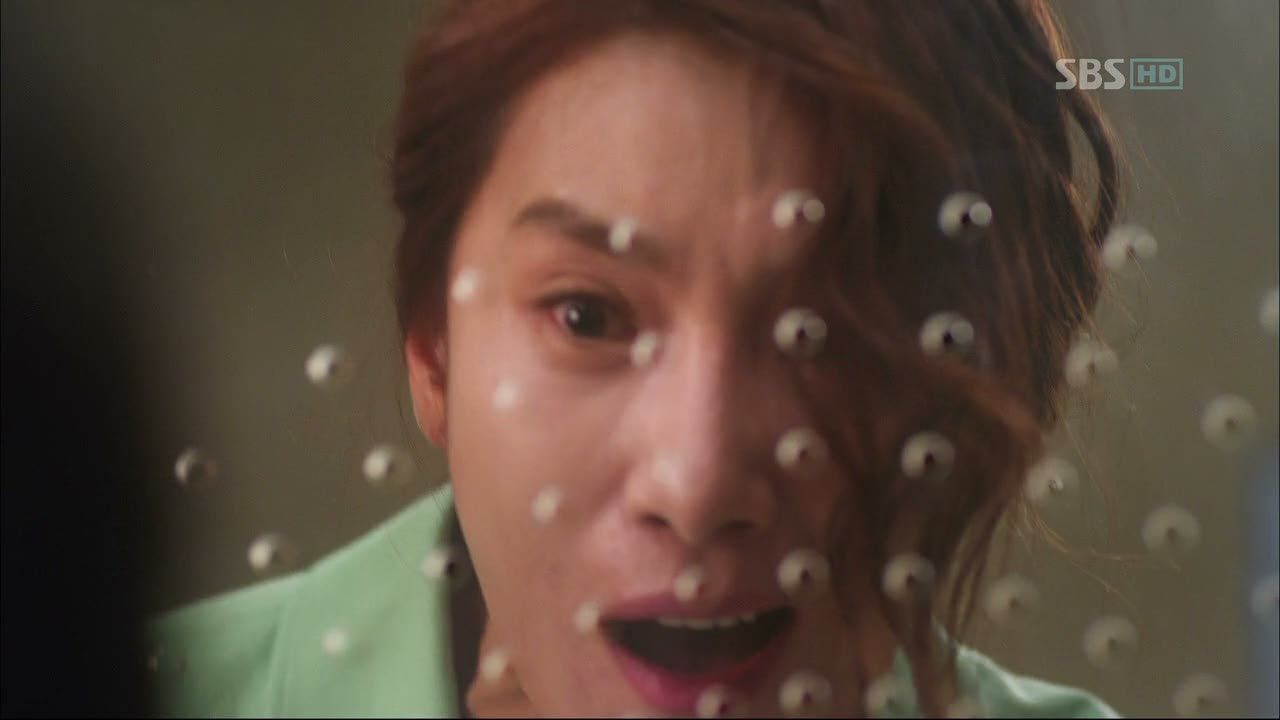 Gabi: "Look at me, Park Bum-jeung. Look at me, I said. No one can mess with me. Who can touch me? See? I'm still alive and well. I definitely won't die, I said!"
Bum-jeung: "Please, wake up. Please!"
Gabi: [in hysterics] "I'm not going to die! I'm not going to die! I'm not going to die!"
This scene is crazy, literally. Bum-jeung has seen these sorts of outbursts from her before, but girl done lost her ever lovin' mind now, and he knows it.
Moon-soo can't get a confession out of Gabi's minion, and Jang Ryang notes that without it, they can't prove anything. Bang refuses to believe that she's dead and treats her like she's missing. Luckily, Shin bursts into the room with the news that someone spotted Woo-hee at a Catholic sanatorium not long ago, but she was taken somewhere else.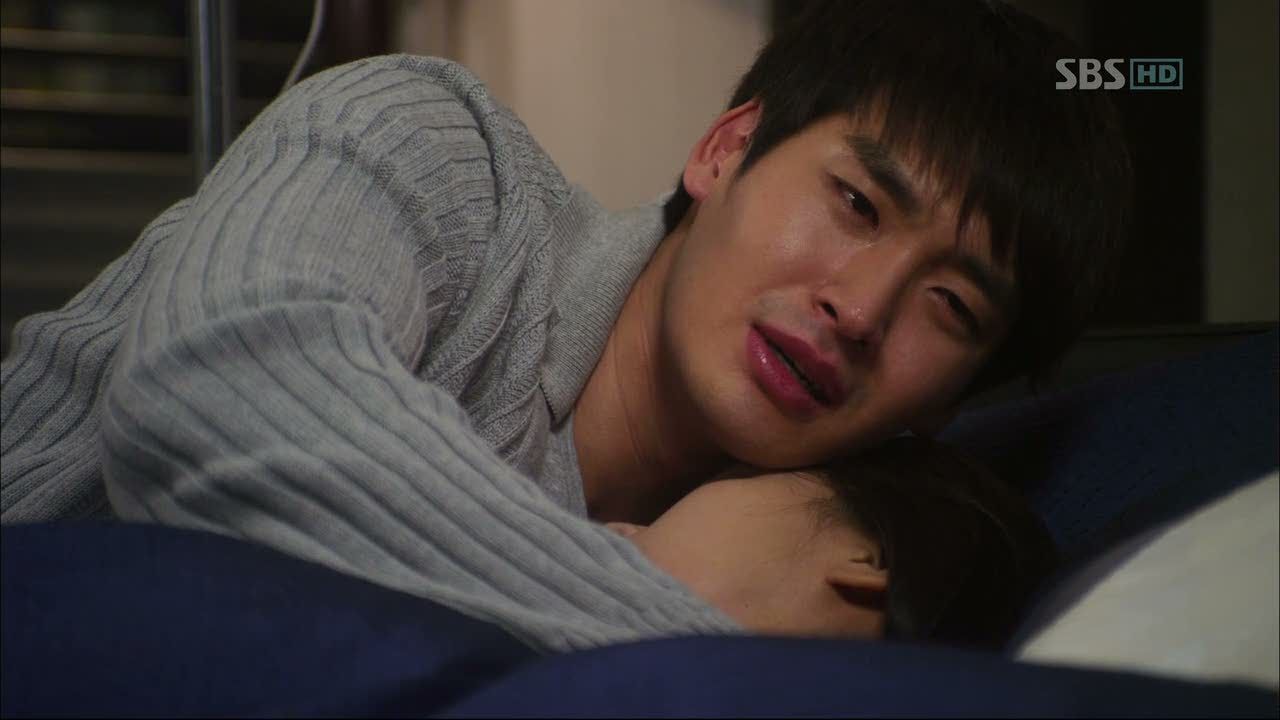 We find her under Hang-woo's care, hooked up to IVs in his apartment. Bum-jeung calls him and apologizes, saying that he'll plead for forgiveness on Gabi's behalf. "You were right. Cha Woo-hee… Mo Gabi killed her. That woman is already not in her right mind. I'm sorry, Choi Hang-woo."
Hang-woo's face contorts in sorrow and rage as he hangs up the phone. If there's any good news to be had, it's that Woo-hee is still at his side. He wraps his arms around her and tells her that he'll never leave her side again. "I won't ever leave you to be by yourself again, Woo-hee." (Seriously. Breaking. My. Heart.)
The doorbell rings, and it's Bang. He's come to see Woo-hee, having found out that Hang-woo is the one who took her. Hang-woo tries to send him away but Bang knows everything – that Woo-hee might never wake up, for instance. Has Hang-woo thought about what Woo-hee would want? "If you love her sincerely… If I were you, I would do what my woman wants the most," Bang says. But does Hang-woo really not know what that is?
It's time for Gabi's minion to be tried, and Moon-soo shows the court the video footage that damns him as having a hand in Woo-hee's disappearance. Up until the end, the minion denies everything. Even when asked directly whether Gabi ordered him to kill Woo-hee, he says no.
Moon-soo drops the bomb – that at this moment, Woo-hee is here to act as a witness. The court doors open…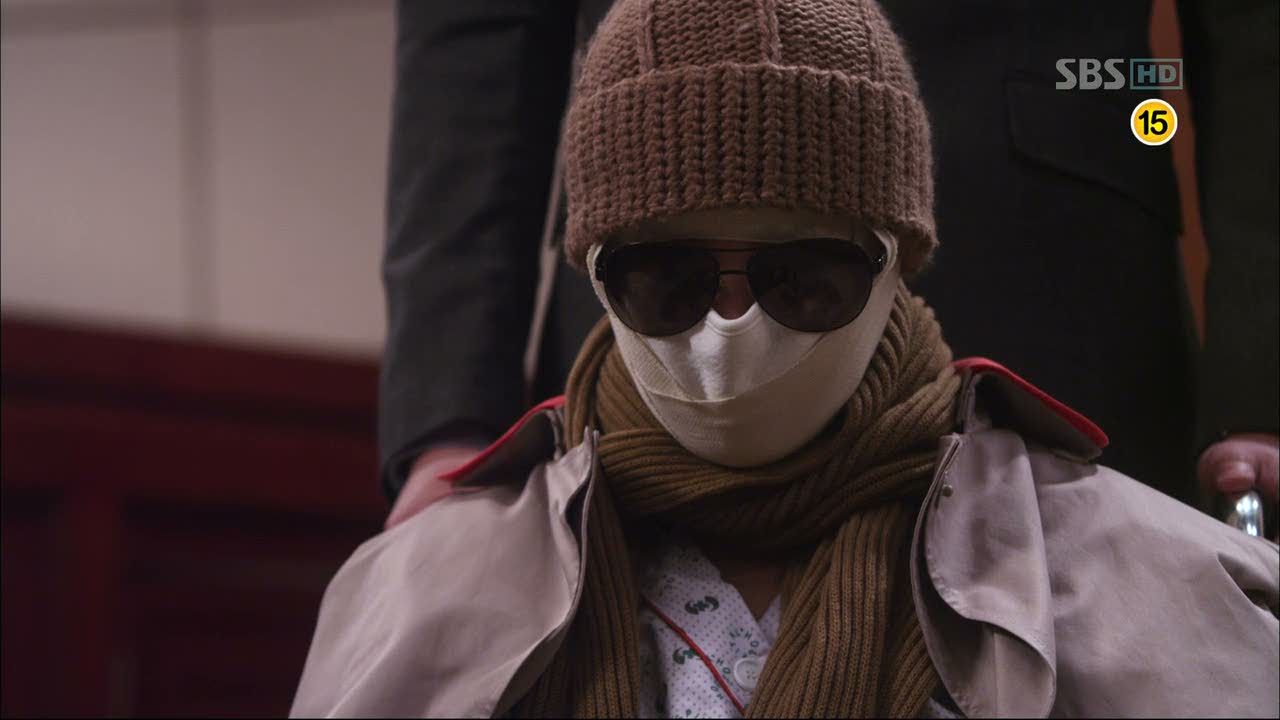 HA. Nice throwback, Salaryman. Woo-hee(?) is covered from head to toe and wheeled into the courtroom in much the same way that Gabi once employed to masquerade Chairman Jin's dead body. It's sad and funny all at once, just like it was with Chairman Jin. (It's nice to see their brand of dark humor make such a strong comeback, even this late in the game.)
Hang-woo is the one to wheel her in and is declared her proxy, explaining away all the bandages by saying that she was severely wounded during the attempted murder. But her mind is declared sound enough for trial, so Moon-soo asks her if the person who tried to kill her is in the courtroom right now. She nods. (Ah, that's Yeo-chi in there, isn't it?)
When Moon-soo asks who it is, Woo-hee(?) turns toward Gabi… and slowly extends her hand, finger pointed, at Gabi's minion. Moon-soo asks if she's certain about Gabi's minion being the one, and Woo-hee(?) nods.
Gabi's minion finally breaks, and exclaims that he only did it because he was following Gabi's orders. He's then asked if he killed Chairman Jin as well, and he says no. "Chairwoman Mo Gabi committed that murder personally." He then proceeds to explain exactly how she did it, and that all he did was help to move the corpse.
He even stands, and points to Gabi as he proclaims her the killer. Gabi just starts to laugh hysterically, quietly at first, before devolving into full-blown absolute mental-hospital madness. Her laughter turns into blood-curdling screams that are honestly frightening to behold as she fully descends into madness, and fully commands the screen while doing so. (Seriously, this scene was excellent.)
Outside the courtroom, Hang-woo wheels Woo-hee(?) out, and Bang takes over wheelchair duty. Once they're out of sight, Yeo-chi reveals herself to have been the one in the wheelchair as she sheds all the bandages.
Bang commends her on a job well done, and they… hug. (Really?!) But Yeo-chi cries some righteous tears, since justice has finally been done to her deceased Grandpa.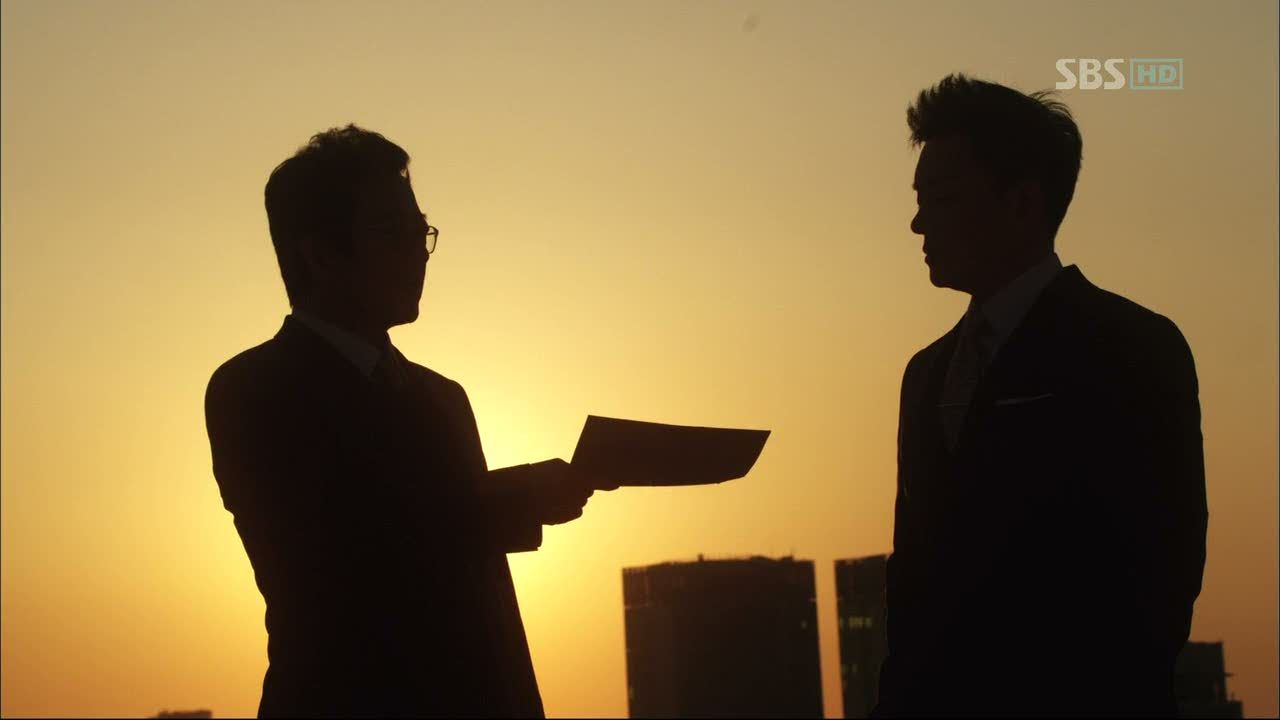 Bum-jeung finally meets with Bang and hands over that all-encompassing manilla envelope with Chairman Jin's will. All Gabi's shares will go to Yeo-chi and justice will prevail, as Bum-jeung says.
And with that, he effectively relinquishes control of the company to Bang and Yeo-chi.
Gabi's fate lies in a mental hospital, since it looks as though her sanity isn't returning to her any time soon. She still think she's head of the company and orders a visiting Bum-jeung around as such, and it's actually heartbreaking when Bum-jeung calls her Chairwoman, as if he's playing out the fantasy in her mind. He pulls her into an embrace, which is surprisingly sad.
Bum-jeung: "Now, together with me, let's live our lives atoning."
Some lucidity seems to come into Gabi's gaze as she cries.
Hang-woo is keeping vigil at Woo-hee's side, when suddenly, her hand moves. He wakes to find her hand holding his, and looks up to find that she's awake and looking right back at him. They both smile.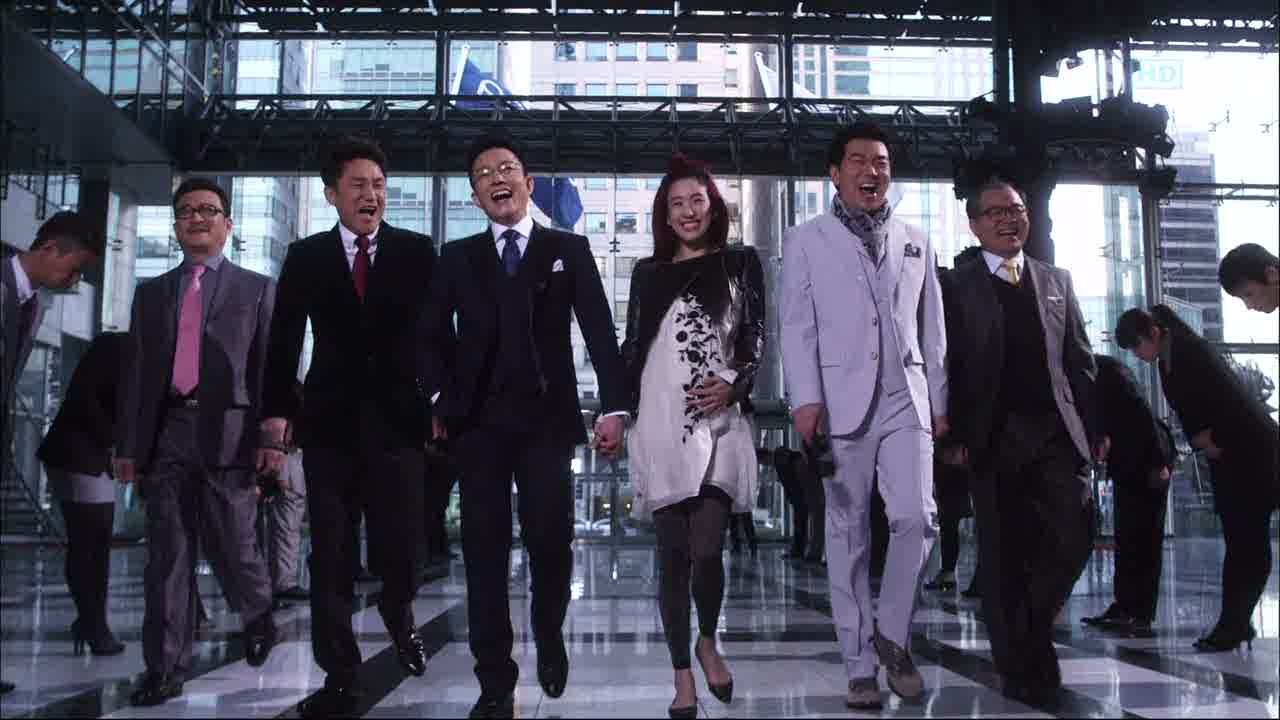 It's been one year, and we cut to Bang and his full entourage (So Ha's been included) entering Chun Ha to the tune of all the employees wishing him long life as Chairman. Yeo-chi is looking happily pregnant as she and Bang enter holding hands, all smiles and cheer.
They turn around at the last moment and break the fourth wall, as everyone on screen wishes everyone on our side of the screen long life instead. Aww, that's nice of them.
As for the epilogue, it shows Bang, Bun-kwae, Jang Ryang, and So Ha gathering for a company picture. Snap!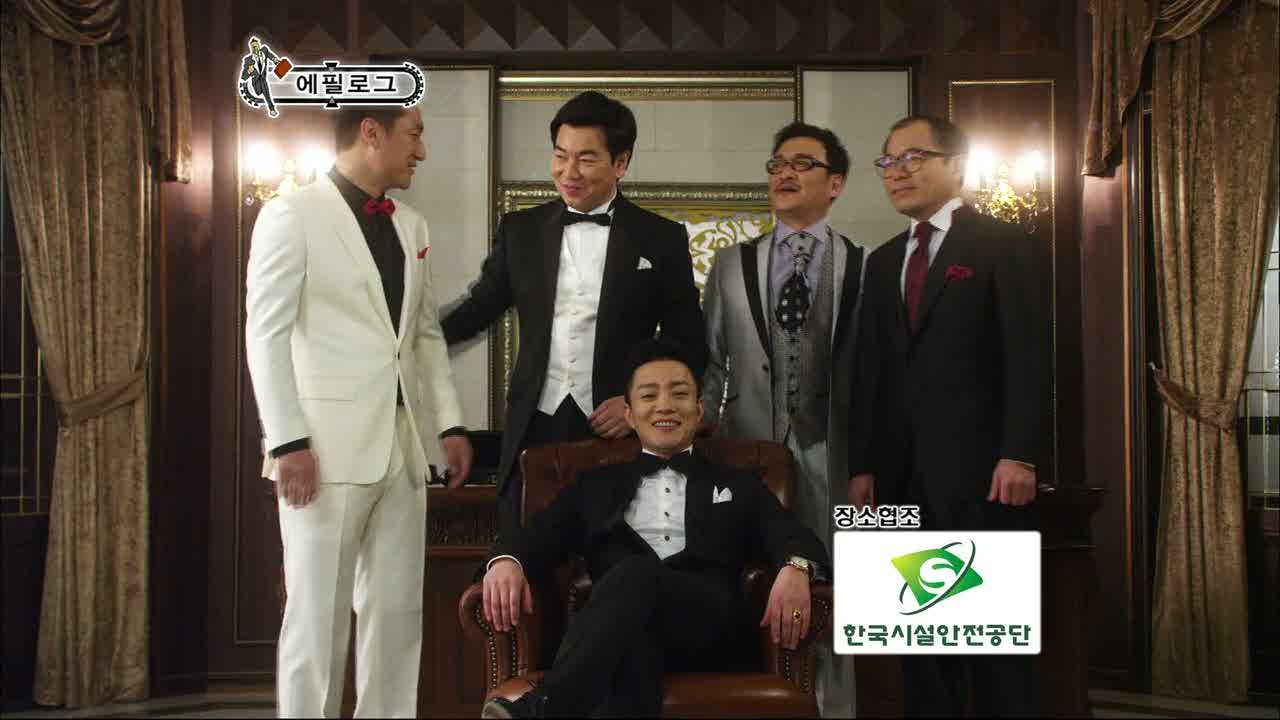 Fifteen years later we see Bang getting ready for another company picture, looking just as cute as always. It looks like he really is staying eternally youthful, thanks to Eternal Youth. Everyone else is starting to show their age, though – especially So Ha, who was already much older to start with.
And thirty years later we see Bang getting ready for yet another company picture, looking exactly the same as he did thirty years ago. Bun-kwae, Jang Ryang, and Shin hobble and wheeze their way into the frame as old men. The most hilarious part? Shin is holding a picture of So Ha, who's died of old age by this point. (Cannot. Stop. Laughing.)
Bang and Yeo-chi's daughter joins in for the next picture, and she's a spitting image of Yeo-chi (helped, in part, because she's played by Jung Ryeo-won). When the photographer declares that he's out of battery to take the picture, she starts cursing up a storm, just like her mother.

COMMENTS
I don't know if it's almost passé at this point to lament unsatisfactory endings, and I wouldn't even necessarily say that Salaryman's finale episode was a letdown just because of time constraints. The problem can be traced back to Gabi's first maniacal laugh, the very moment where she clued us into the fact that she was going to become the main villain.
From that moment, the focus began to shift off Bang and his personal journey to Bang and his journey to take down Gabi. Which isn't to mean that Bang was incapable of having a personal journey once he started down that road, but there was a point where he just stopped developing and just started doing, leaving me curiously detached. I knew that Bang's thirst for justice and his love for Yeo-chi led him to persevere, but I never really got a sense for his emotional stake in Gabi's downfall, other than that he was the hero, and heroes right wrongs.
It's as if they seemed to lose sight of the big picture, instead focusing all of our characters' efforts into overthrowing Gabi and effectively cheating us of main character development in its wake, since everyone remained focused on the same objective for so long. I'm trying not to harp on the extension point but it is a serious bother that even with two extra episodes, Gabi's plot line was just dragged out further, giving her story a well-executed (if not entirely predictable) resolution while the rest of our characters' resolutions seemed like an afterthought. Did I miss the part where Kim Seo-hyung became top billed over Lee Beom-soo?
Of course, there's always going to be the argument for open-ended finales, but there's a difference between an open-ended finale borne of writer's choice and one borne of time constraints. Salaryman might be a mixture of both. (And I'll freely admit that this is just wish-fulfillment on my part, but going straight from Gabi's sentencing to the time skip where Yeo-chi was pregnant got a big sigh out of me. Not even one kiss for Bang and Yeo-chi? Was that child conceived through a firm handshake?)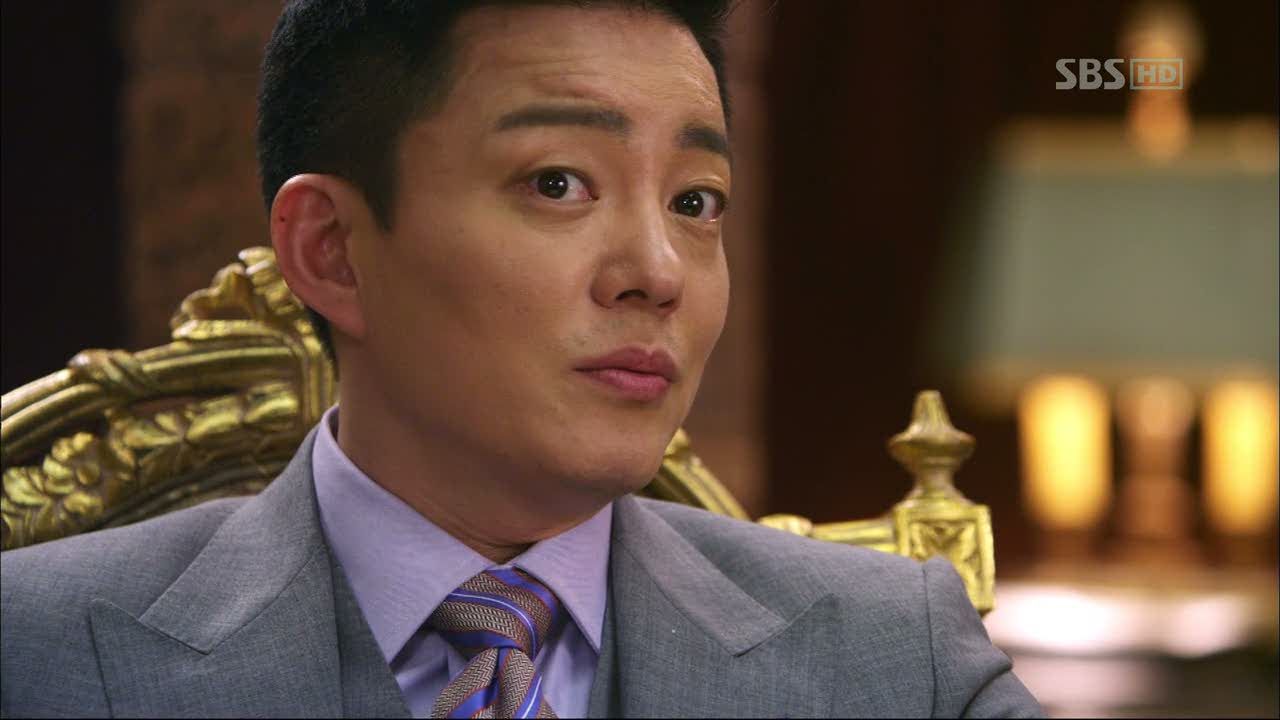 I guess we're to assume that Bang was hopefully able to provide care for his mother, tell her that he became the president of a corporation and that he had achieved his father's wishes along with his own personal desires, and that he hopefully hired back all his misplaced Paeng Seong employees. I don't know what we're to make of Hang-woo and Woo-hee, and what became of her friendship with Bang, if anything became of it. And, for that matter, what became of Bang's relationship with Hang-woo, if anything became of it.
It's fun to think about how Salaryman began, so quirky and hilarious, always ready to subvert our expectations with an unpredictable hero and a foul-mouthed heroine. Bang always retained that inherent Bang Essence, but he lost some of that mojo and classic uniqueness when he gained all his smarts, and suddenly the world was his oyster. So Bang, instead of representing a relatable everyman, became a symbol for unattainable good fortune because of the intelligence he gained through an experimental drug. Sure, there's a chance that he could have done it all on his own, even though he failed corporate tests year after year. I just wish we could have seen more of that early Bang, rather than a completely capable hero who remained funny, but lacked the element of surprise halfway through the series.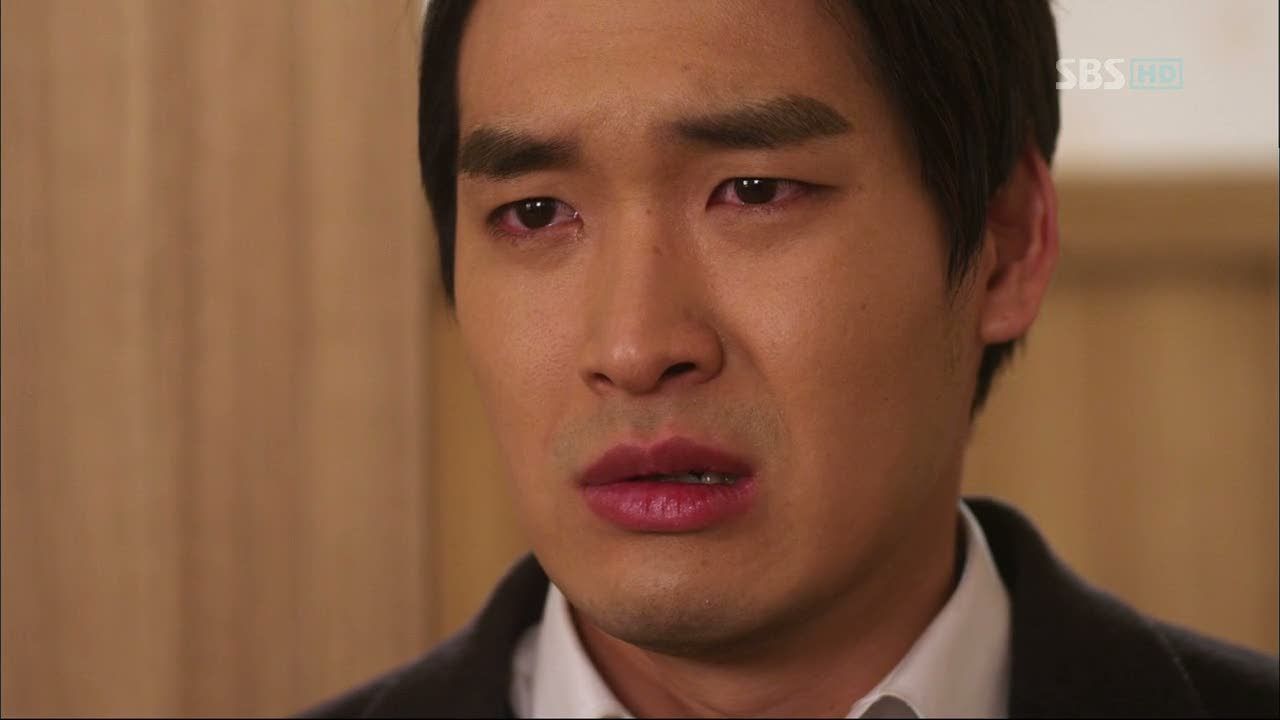 The emotional focus eventually shifted to Hang-woo, if only for the reason that he was put into situations that required more emoting (Bang, erstwhile, was focused on climbing the corporate ladder.) The polarizing views on his character, to me at least, are either a testament to excellent writing or bad writing wearing a mask of complexity to fool us into thinking it's good. I'm of the mind of the former, and would like to believe that Hang-woo was a well thought-out character who was, above all, a very flawed and naive human being. He certainly committed wrongs in his life, which makes me wonder if that's the reason why he didn't receive even a few seconds of an after story – it's almost as if the show didn't even want to tackle the subject of whether Hang-woo's good deeds cancelled out his bad ones, or whether justice ignores those who are handsome.
And that would have been a perfectly rich conflict to explore, if we had kept the story just a little more focused on our four perfectly good leads. I can say that I always enjoyed the time Hang-woo was on screen, even if he confused me at times. Whether playing comedic or dramatic he was always dynamic, and normally elicited my pity rather than scorn. No character was without their complexities in this show, and even Gabi's reign of terror managed to stay fairly grounded, all things considered. I just wish we'd seen a little less of her, and a little more of everyone else.
But if you take everything that didn't work in the grand scheme of everything that did work, we're still left with one phenomenal drama. It started out funnier and wackier than it finished, but it was different from the usual fare in all the right places, with a unique and memorable ensemble cast and an infectious fighting spirit. The sense of humor and self-awareness that existed in this show was unparalleled, making it seem like every day spent filming was a complete blast for everyone on set – which then made it a blast for us to watch here at home. These were some of the funniest performances I've ever seen, and if my only gripe is that I wish we had more Bang, more Yeo-chi, more Hang-woo, and more Woo-hee, then we're in a good place.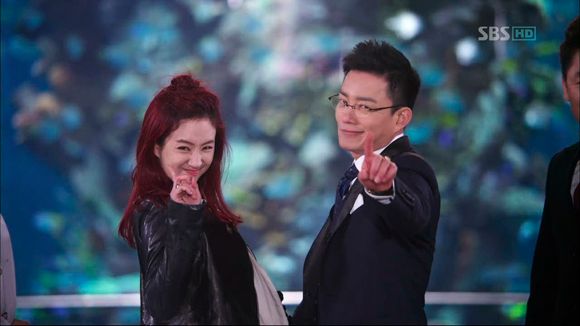 RELATED POSTS
Tags: featured, History of the Salaryman, Hong Soo-hyun, Jung Kyeo-woon, Jung Ryeo-won, Lee Beom-soo