Operation Proposal: Episode 14
Lots of self-realization in this episode… but not like it gets Baek-ho anywhere. We enter the darkest present ever in his series and now, Baek-ho might have used up all his wishes and his time. We're being set up for next week for sure and an unexpected twist will either have you hooked or leave you in the cold.
(I'm back! Sometimes I wish I could time-travel like Baek-ho can. Where's my Conductor?)
EPISODE 14 RECAP
The newlyweds sneak a private moment after the ceremony. Wha – which real present are we in? Yi-seul comments that the fact they are married is finally sinking in whereas for Jin-won, he still feels like hes in a dream.
Yi-seul stops to ask why he never asked all those times – who she went to see at Christmas, to whom the love letter was for, and why she was crying on Jeju Island. He replies that he doesn't need to know, and that all of those past experiences made up who she was today, so he's satisfied. Aww.
Jin-won adds that from now on, he'd like to be the person who knows her best. So what's important is who she is now. He leans in for a kiss… and is abruptly whisked away by a phone call. All these little fantasies getting constantly thwarted – drama, you tease.
At the baseball field, Chae-ri unexpectedly stumbles upon a ring in the bleachers a few sizes too big, and her eyes widen at the inscription.
Flashback 2 weeks before where our previous episode left off. We replay Baek-ho's dramatic exit, and Chan-wook tosses the car keys, apologizing to Coach's photo that he thinks those the lifetime friends seem better suited for each other. "If he can't hit a homerun, at least he can steal a base."
He grows nervously uncomfortable when Chae-ri arrives minutes later, asking after Yi-seul. She's frazzled, ignoring Tae-nam's concern and attempts to uplift her mood, stating that there is something very important she needs to think about.
Baek-ho brings Yi-seul to their old classroom where they first. The place brings back nostalgic memories, glimpses of the beginning of their friendship. If she never transferred here, Yi-seul notes, they would never have met; a different class and would have never been aware of each other's existence. If she sat a different seat, they never would have become friends. Life is funny that way.
Yi-seuls sighs that her life could have been completely different had she never met Baek-ho, which Baek-ho serves right back like the manchild he is. They adorably chase each other around the classroom.
Outside, Baek-ho wonders to himself what will happen between them now and if this small hiccup back in time could narrow the gap in their friendship. He points to an old "Baek-ho hearts Yi-seul" scrawling (Yi-seul attempts to scratch it away) and they snap a souvenir picture in front of it.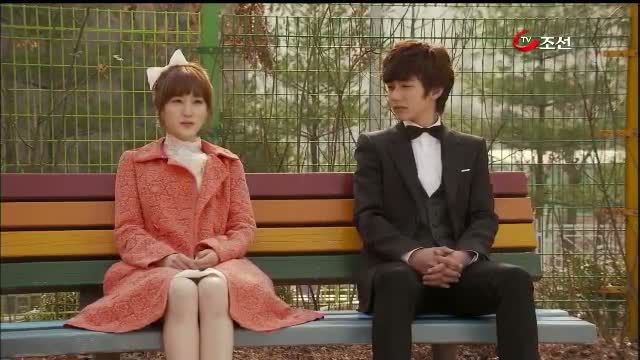 They take a trip down memory lane, biking around in the field and he reminds himself that though he's unsure of everything else, he is positive that his feelings for Yi-seul will never change: "You're always Number 1 to me."
They sit, Yi-seul reflects on when they were young: Baek-ho puffed up with bravado in front of her, putting on a front that he knew how to do things ("'Should I teach you? You can't do this right?'") while he would be practicing behind-the-scenes. He was so slow, but would never give up. Did you just unintentionally reveal what we already know about our hero?
But that's what she liked about him. Yi-seul:
Whenever I wasn't confident, I'd tell myself before I tried, 'It's impossible. You'll only embarrass yourself,' and would just give up. But you never did that. So I think I liked watching you because of that.
The openly confessed words seep into Baek-ho as he thinks in voiceover that as a child, he was able to declare in confidence the words that he is too hesitant to say as an adult. And that valorous promise that he would take care of Yi-seul was quickly browning as another page in his memories.
Bucking up the courage, Baek-ho asks her if there was something she ever regretted and wishes she could change in her life. She does, rather she did, Yi-seul tells him. Until they graduated high school, she hated that they were friends. Knowing that they were childhood friends, she felt frustrated that she couldn't be honest with her feelings like the other girls who liked him over the years.
Baek-ho tries to check in with her and she light-heartedly breaks that she must have surprised him by being too honest. She realized that the past made her who she is today, and there was a time when she liked Baek-ho in her own way.
As long as she's being honest, she can keep going, right? "Truthfully, it was really fun because of you. It hurt a lot because of you but the happier memories outweighed the painful ones. Thank you Baek-ho."
Baek-ho takes away that Yi-seul lives without regret and denial which strikes a chord as someone who is working so hard to alter the past.
Yi-seul returns to Chan-wook's studio just in time as Jin-won puts on his pouty concerned face and Chan-wook distracts him long enough to prevent him from asking where Yi-seul disappeared off to. Baek-ho's expression grows darker while watching the happy couple continue their photo shoot and he exits silently.
During a break, Chae-ri, in her preoccupied, dazed state, slowly tells Yi-seul that she may be the only true friend she has. All the other girls were jealous of her, or hated her. But Yi-seul was always there for her, believed in her, and was genuinely concerned about her well-being. It's a beautiful heart-to-heart, and a deep moment for these two ladies.
She swears by the heavens that Yi-seul is the only person she wishes her happiness above her own. The serious tone of her voice makes Yi-seul wonder if Chae-ri's leaving them.
Gathering her words, Chae-ri says she wrestled about whether to tell her friend or not, and realized that only Yi-seul could make the decision to determine her own happiness. Unsure how this job as fate's messenger became her job, Chae-ri concluded that it was meant for her to be so.
With that, Chae-ri hands over the ring she found earlier at the baseball park. Yi-seul is surprised (I think – it's hard to tell from her expression) to read the inscription, "Baek-ho love Yi-seul." And nope, that's not a typo.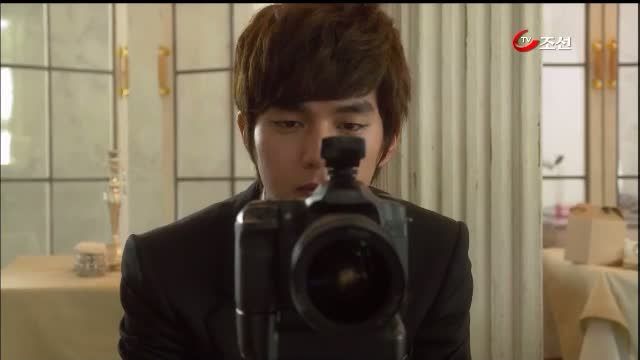 Baek-ho walks back into the studio, his footfalls a bit heavier now and admits in voiceover: "Every time I came back to the past, I gave everything I had for Yi-seul. But I never gave her anything in the present. What I always wanted to change wasn't my present self, but my past."
He sets up the camera, pressing on the self-timer, readying himself for the final shot that would take him back to the near present. He tells himself that there's one last thing he needs to do. The camera ticks down… and flash!
We return to the present with the familiar image of Baek-ho running. But where he's running isn't known until he rushes inside and stops in his tracks… and his eyes well up at Yi-seul's portrait. Oh no no no no no… what reality have we come back to?
Baek-ho angrily shouts in his head that it can't be true, that it must be a dream. Aloud, he yells, "Ham Yi-seul! Stop kidding around! Stop this! This is cheating!" Before he can presumably crash into her memorial in rage, the other boys hold him back until he falls to his knees, weeping.
Dad and Jin-won stand by, painfully watching and holding back their tears as Mom runs to comfort Baek-ho and cry out her grief herself.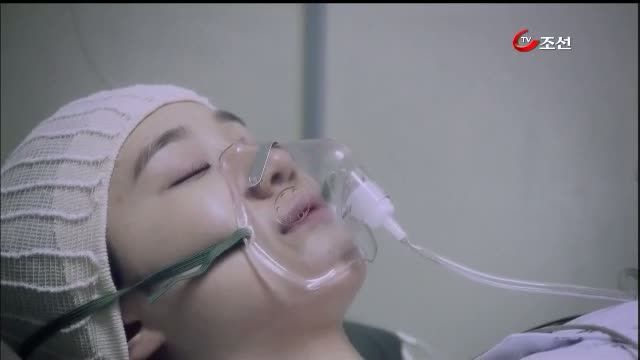 At her funeral service, Baek-ho struggles to swallow the truth that Yi-seul is dead. As the priest prays over her soul, Baek-ho's memories flash back to that fateful day a few days prior. He received an urgent call from Chan-wook that Yi-seul was in a car accident and slipped into a coma.
Five days of tension-filled waiting later, she had died.
The idea that the same place that once held Yi-seul's wedding now holds her funeral leaves Baek-ho in disbelief. He bitterly prays to the cross that he can't leave things this way and storms off in the middle of the prayer.
Back at home, Mom breaks down in front of Yi-seul's wedding dress, having completely slipped into disillusionment about her death. Sadly, Dad talks to the dress, repeating the words from the first episode about how much he practiced the walk down the aisle and sobs into the dress, as if he held his daughter. Aww Dad, whyyougottabreakmyhearttoo *WAH*
Baek-ho pitches his autographed baseballs all the while demanding that the Conductor appears. He falls to the ground, crying and begging that he needs his help… but no one comes.
Jin-won stares at his reflection in the mirror, his face almost as pale as death, and half-heartedly tells himself to get a hold of himself – he can't disappoint Yi-seul. And in maybe the saddest shower of brooding, he finally lets himself cry, recalling all his shared memories with her.
Outside the high school, Baek-ho meets Tae-nam and Chae-ri. They've all received messages to meet from Chan-wook, who figures that if they were going to be sad, they might as well be… together. Man, I luff you guys.
They're here to dig up the time capsule they buried on graduation day (Side note: did you guys jump a fence or something?). Though a few years short of their 10 year mark, Chan-wook resolves that somehow Yi-seul's presence could be felt by doing so. And I know it's a sweet moment, but I find it hilarious that Chae-ri has 17 couple rings tucked in her envelope.
They leave Yi-seul's for last, and Baek-ho uncovers the movie coupon from before. There's more this time – heartfelt letters addressed to each of them. It sets off another flood of tears from the friends and Baek-ho runs after reading his: "To future Baek-ho, you don't by chance still don't know how I feel about you, right?"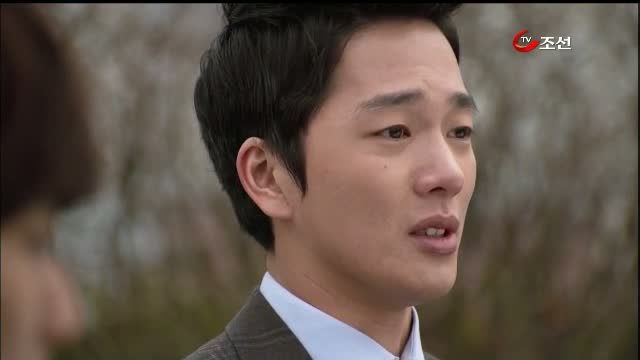 The following morning, Baek-ho finds Jin-won on the office rooftop silently staring into the engagement ring he gave her. In short breaths, Jin-won muses how the world has seemed to move on despite the fact that the heroine in his life has died. He's still in unbelief, the reality of her death refusing to sink in.
But two weeks ago, he says, ever since the photo shoot, Yi-seul had begun to act very strangely. She talked less, her thoughts wrapped in her own world, and worked alone. And when he asked her, she replied that it was a secret.
Holding back tears now, he wonders why Yi-seul left for Busan alone that day. He calls himself pathetic for not knowing about his bride.
Baek-ho visits Mom at home and plays along as she regales him with tales about Yi-seul's early days. Thankfully, Dad doesn't yell at her altered grasp on reality, but gently ushers her to bed, reminding her to take her meds.
After a few drinks, Dad looks to Baek-ho and tells him that without her medication to treat her depression, Mom would have lost it already. The only thing that brings a smile to her face is talking about their late daughter.
In slurred speech he asks Baek-ho for a favor – that he doesn't forget Yi-seul until her mother passes away. What a heartbreaking request that makes me wonder if in a way, it's also for himself.
Stumbling into Yi-seul's room, he notices the mementos like the second button and his autographed baseball on display. He berates Bear Baek-ho for not taking care of his owner properly, grasping onto him in frustration.
He feels something in its pockets, and discovers the ring, now mocking him with more spite than before. He realizes that he never found out what Yi-seul's expression in the video meant or how the ring came to her possession.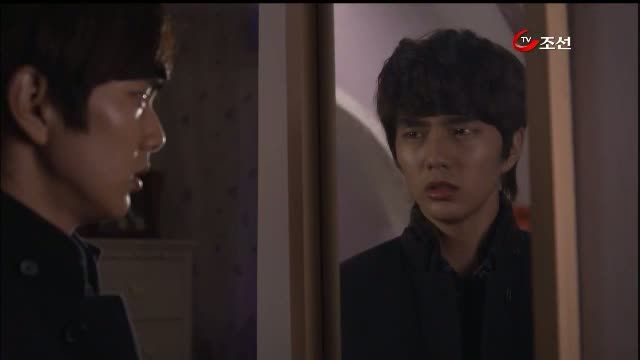 Reading the letter that started it off once more, Baek-ho thinks to himself that without it, he would have never met the Conductor, gone through his time slips, and Yi-seul would have been happily married. But because of his greed to get Yi-seul back, to change the present, he couldn't prevent her death.
Staring into his reflection, he concludes that it's his fault: "It was me…who killed Yi-seul." He smashes his fist into the mirror in an effort to destroy that part of himself.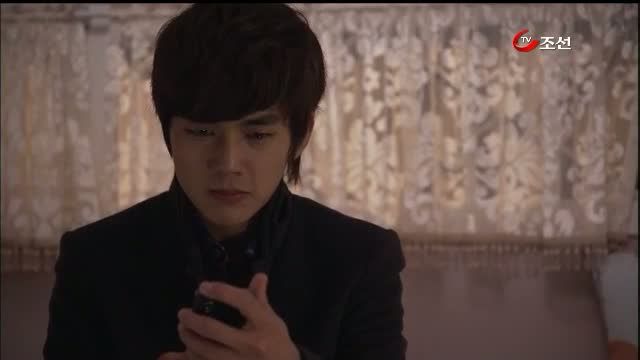 Before Baek-ho closes the box, Yi-seul's phone catches his eye and he clicks it on, Jin-won's earlier words resounding in his head. He attempts to crack the code with her birthday, Jin-won's, her mother's and none of them work.
He throws the phone at Bear Baek-ho (what did he do?!) in frustration and here I'm thinking it's yours, duh! And so he inputs it oh so dramatically…and breaks into tears to see that it works.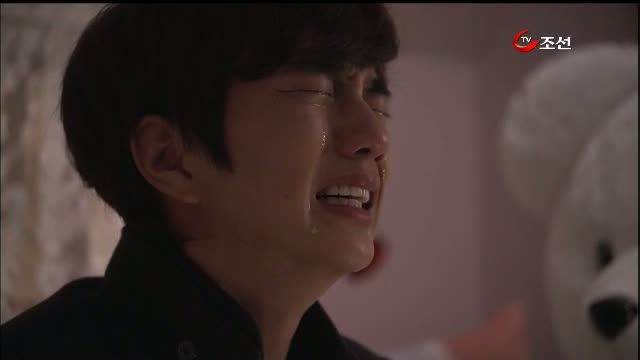 COMMENTS
WHAT THE HELL KIND OF PRESENT DID WE RETURN TO?! I really enjoyed yesterday's episode and even to the first half of this episode – a lot of the major gripes I had with this series (One of them that Jin-won was too perfect. THANK YOU DRAMA for knowing that.) were revealed. An example from this week would be that Yi-seul recognizes that the reason why her friendship with Baek-ho isn't entirely his fault and she's also come up short. But her admission doesn't lead me to root for them more fervently.
With one week and two episodes remaining, our story has set itself up for perhaps one final time lapse journey, though the Conductor seems to be AWOL at this point. The stakes for before Yi-seul's death are now, quite literally, about life and death. I'll admit that when we first switched back to this present day 2012, I was angry because I felt that her death was a cheap shot – as if actual death needed to be the motivator for him to make changes in his life. I shoved my fists in the air, thinking that we'd entered makjang land (and oh boy do makjang and I don't get along).
To its credit, I get why plot-wise it's somewhat necessary for the story. It's an unexpected twist and it answers the question of yes, what would happen if the heroine, our motivation to change the past actually died? Not that Yi-seul felt as if she was a major presence (honestly, I think the idea of Yi-seul and what she represented was more important), but taking her out of the equation gave us a range of how the people in her life cherished her and sorely miss her. It's necessary for Baek-ho to see that he wouldn't be the only one suffering, but also have him realize how much she cherished him while she was alive.
For a while, I started to withdraw from the conflict and hoped for a happy ending for our characters – be it marriage, or just personal self-realization. And now my sadism has kicked into high gear, and though I'm not happy with our heroine's absence (whether it's a small plot point or a major one), it would be extremely ballsy of our drama if they just ran with it. Intuition tells me probably not, but I'm invested to see whether or not he'll stick it out in the present, or get that final shot in the past – and whether his best efforts are going to take him somewhere other than square one.
RELATED POSTS
Tags: featured, Lee Hyun-jin, Operation Proposal, Park Eun-bin, Yoo Seung-ho