Operation Proposal: Episode 8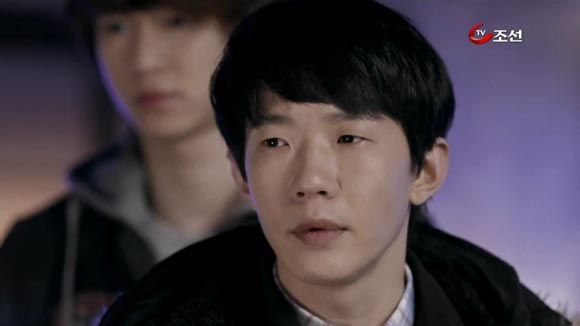 We end our week with a lighter episode that doesn't quite pick up until the end. Hearts continue to be broken (out of chronological order) and unexpected friendships are formed. Baek-ho learns that this time, if he doesn't confess his feelings now, he may never get the chance again.
EPISODE 8 RECAP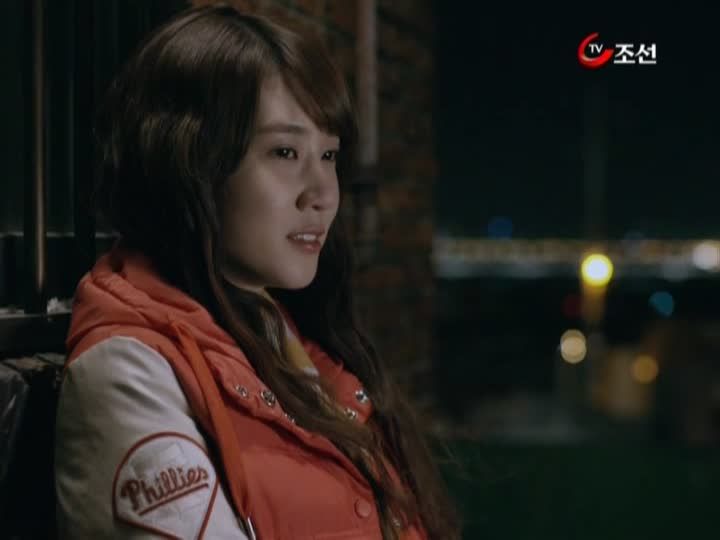 Yi-seul raps on the window, calling Baek-ho's name. No response. She stops herself, telling him to stay where he is and leans into wall, reflecting on their 14 years together. She starts, "Kang Baek-ho, actually…" turning to the window…
And the phone rings from inside his apartment. Oh boy, that was anticlimactic.
The constant ringing makes her wonder if he's inside and she opens the door, which clicks open. Yi-seul turns on the light, but finds no one at home. In shock, she falls to her knees, fighting tears.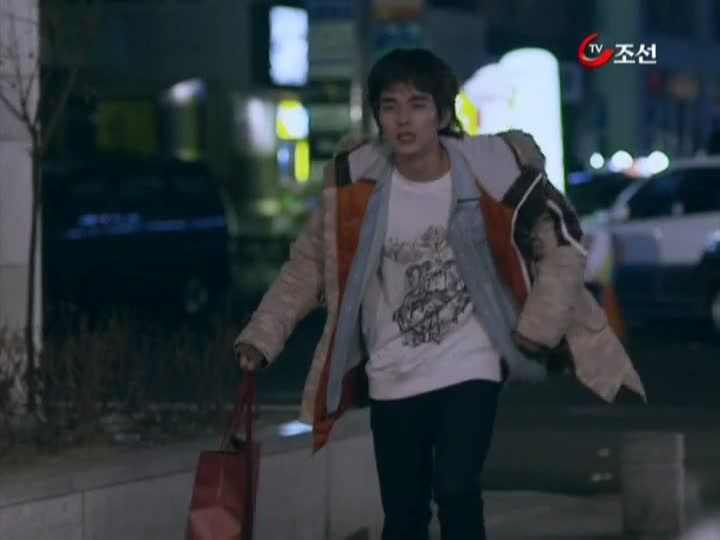 Aw, Baek-ho why did you have to run out? He runs with the shopping bag in hand, mulling over how this opportunity could change her life like how her letter changed his. He doesn't want her to live with any regrets and that wanted to believe in her dream as much as she believed in his.
Baek-ho arrives out of breath, asking for Jin-won's contact. They can't reveal his room number due to confidentiality, but just then, the agent appears in the lobby.
Baek-ho gets held back by a few burly men, but the agent agrees to hear his proposition, since it's Christmas. So Baek-ho hurriedly explains that his understands that it's past the deadline for the contest, but if he waits a few more hours, his friend will hand in her report…
And the agent cuts him off, saying that keeping deadlines is a given. Should he give a fair chance to someone who can't do that? Baek-ho argues that he honestly doesn't know what the qualifications for a good agent is, but he knows that she's impartial and encouraging. She uplifts her players, is their strength, and helps find dreams that were once lost.
The agent listens, and then asks who Baek-ho is. He follows up by saying if he's a player that fits the description of the team manager he outlined. Baek-ho stammers, clearly unable to say yes, and the agent agrees to postpone the deadline to midnight.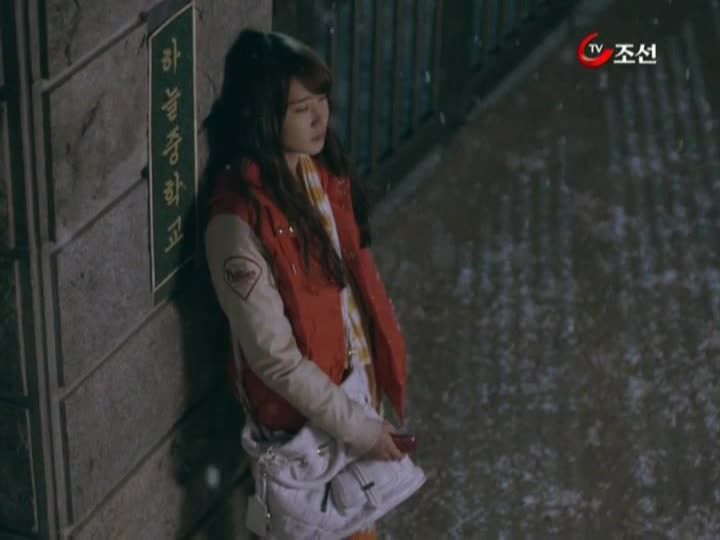 Baek-ho calls Yi-seul right away, leaving her a message not to give up. But Yi-seul waits outside the middle school with the old letter in hand. She muses, "I've been crushed again."
Should it surprise me that her phone is out of battery? She thinks aloud again, "Kang Baek-ho, there's no answer for us."
She trudges back to campus, where Jin-won's been waiting for her outside. Unable to contain her tears any longer, Yi-seul finally breaks down in his chest. He silently comforts her with a soft pat on her shoulder.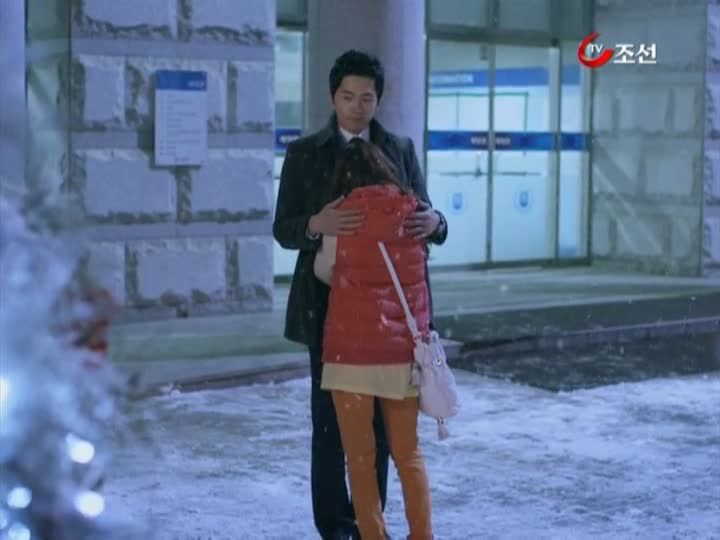 When she gets her cry out, he tells her that even though it's a challenge, it's best that she doesn't take it to heart. He mentions that it's only the first inning; there are eight more to go. Yi-seul replies that life is more complicated that baseball.
Jin-won: "No, life is very similar to baseball. That's why I like it."
With a few more encouraging words, Yi-seul wipes her tears and he sends her off with a smile. Before he goes inside, however, he places a hand over his heart, breathing deeply.
The clock strikes 12, and Yi-seul is a no-show to the hotel. One of the men sends Baek-ho away, having no business with him any longer.
At the snack shop, Jin-ju excitedly waits for Chan-wook with her finished red scarf. He comes by to greet her, which is when she notices a new scarf around his neck.
Chae-ri and Tae-nam notice too, asking where he got a brand name scarf from. They don't believe that it was a meaningless gift from a co-worker. Chan-wook gets up and spots Jin-ju crying in a corner, oblivious that her tears are about him.
Thankfully, he finds the scarf resting on the counter and he tries it on. Jin-ju is surprised that he's wearing it and he tells her that he'd like to have it, adding, "Forget about that guy who always makes you cry. That kind of guy doesn't have the right to own something like this."
Come on, pretty boy – put the pieces together! He places a hand on her head, and Jin-ju breaks into a smile, her scarf having found its rightful owner.
Baek-ho darts to campus after he hears that Yi-seul stayed up all night to finish writing. He passes Jin-won, who is on his way out to deliver the report, but neither notice each other. Baek-ho sees Yi-seul fast asleep and he ponders that he couldn't give Yi-seul a proper Christmas gift this year either, nor the words he wanted to tell her.
As he brushes her hair aside with his hand, he softly tells her, "The greatest Christmas present in my life… is you."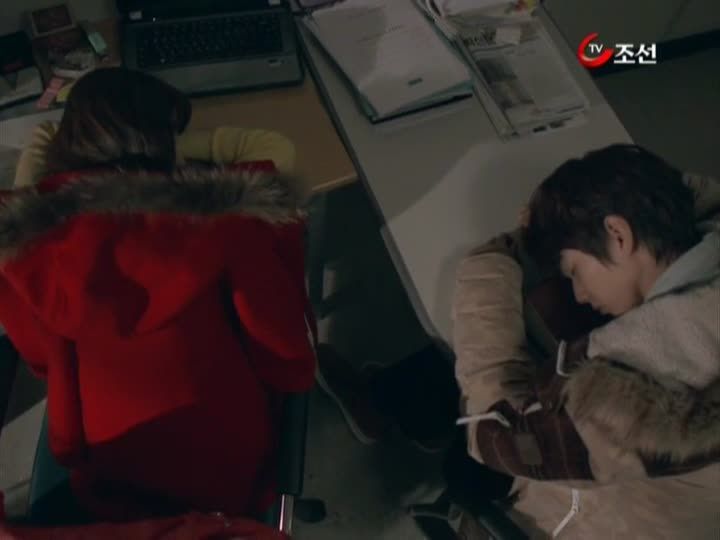 He drapes her in the coat, and falls asleep by her side.
Meanwhile, Jin-won successfully drops off Yi-seul's report to the agent, and Jin-ju indirectly gives Chan-wook a Christmas kiss by kissing her finger and then pressing it on his lips.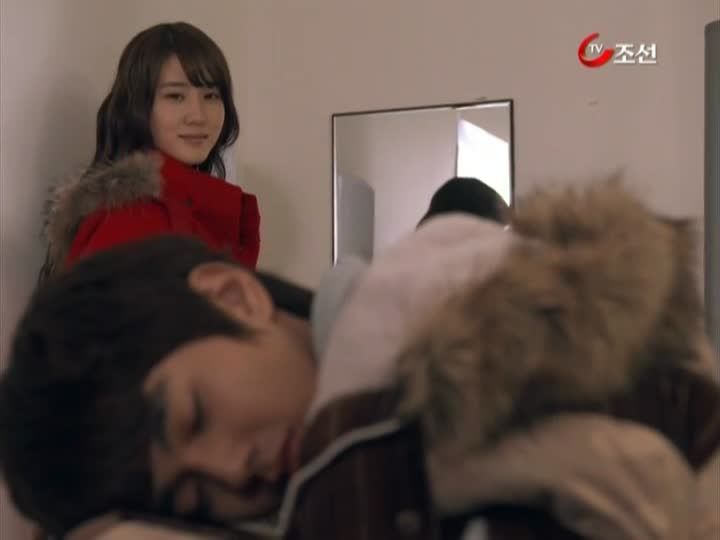 Morning. Yi-seul startles awake at the sight of Baek-ho, fast asleep. Noticing the red coat on her back, she pieces together Baek-ho's thoughtful gesture. She whispers, "Idiot. Whenever I want to give up, you make my heart waver again."
She takes a camera to capture a picture of him sleep. No, no! He's going to go back!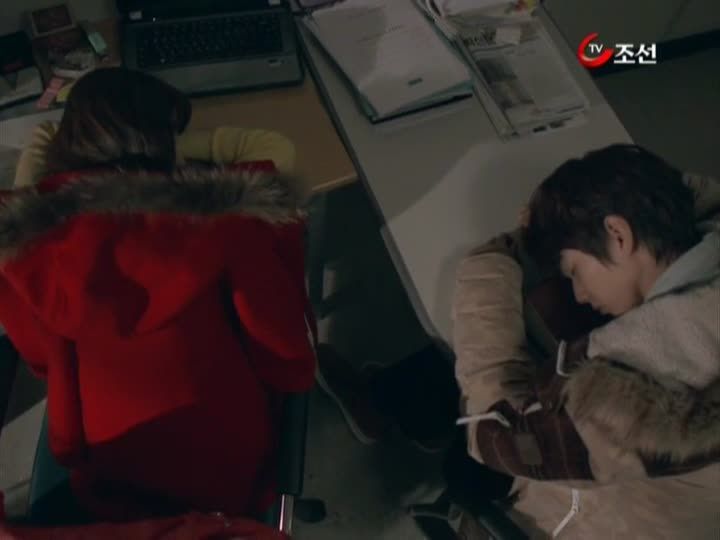 Present day 2012. Baek-ho enters the snack shop in his baseball uniform and the others arrive, except for Yi-seul. They see both her and Jin-won on television, which Baek-ho watches with silent acceptance. Looks like Yi-seul got her foot the door for sports consulting after all.
His ears perk up when Chan-wook mentions the day that Jin-won told Yi-seul he liked her. Tae-nam laughs that he should have taken into consideration the location and mood, instead of telling her in a noisy amusement park.
The arrival of a few soldiers jog Chan-wook's memory – Baek-ho was serving in the army when it happened. They couldn't even visit Baek-ho to bring him a homemade meal either because he was so stubborn about it.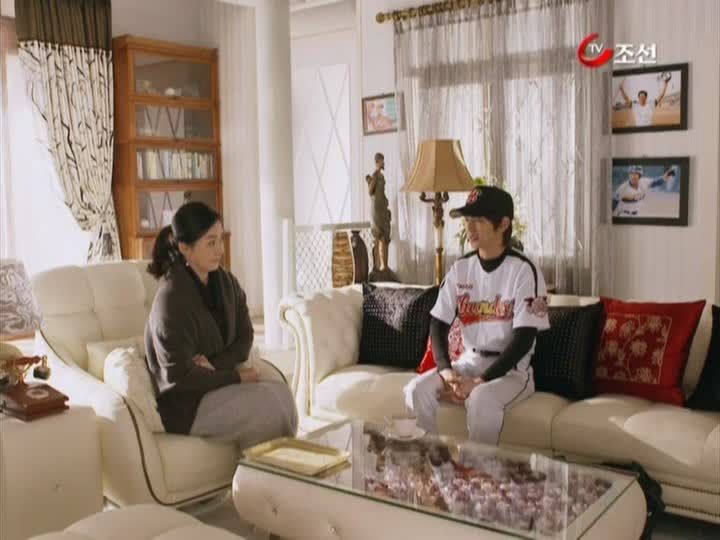 Baek-ho drops by Yi-seul's house to chat with Mom, telling her that it's unsafe to leave the front door unlocked. But Mom tells him that they've lived here for decades, which sparks the question as to why they'd never moved. She tells him that her daughter insisted this house was like her hometown, and stubbornly refused to move elsewhere.
Inside, he recalls that the day after basic training when she came to visit, and comments that her food was so delicious that day.
We flashback to see the other mothers join their sons and Mom had called Baek-ho, much to his surprise. He had asked how she came and she told him that he didn't tell her NOT to come. As he ate, tears fell from his eyes, moved by her tender affection.
Remembering that prompted him to visit her, and he compliments Mom that it was the best lunch he had. Mom says, "It was better than the one Yi-seul packed for you after that time, right?" She explains that she went to visit him at his base, and that she stayed up all night to pack that lunch.
Baek-ho is stunned at this tidbit and leaves. He'd been training that day, and saw a glimpse of someone in a red coat. Thinking it was a shimmer of his imagination, he thought nothing of it.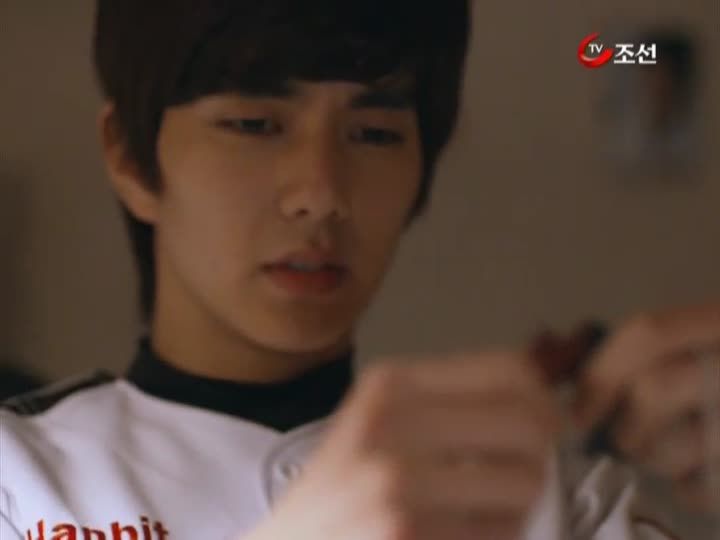 He scours through his things at home, frantically searching until he discovers a wooden cross necklace tied with his dog tags. He'd carved it himself while thinking of her, and he planned to give it to her. But that winter, she heard Jin-won's confession instead.
If he'd only met her that day, if he told her first…"I want to go back, I want to turn back time, I want to change it…"
A voice pipes, "It's funny how your earnestness about the things you regret doesn't seem to wane." Baek-ho greets him with a smile and the Conductor wonders in awe – regrets don't easily pop into people's heads either.
Baek-ho lowers his head in embarrassment, but the Conductor assures him that it's a compliment towards him, that there's something to be seen after sending him back so many times.
The Conductor is lost at the time period Baek-ho wants to return to: "How can someone want to return to the time they were serving in the army? Especially when they were a Private?" But Baek-ho insists that he wants to, no has to, go back.
The Conductor comments that the army is an athlete's grave, but if someone could come back from it and make it to the pro league, there must be hope for Baek-ho. He tells Baek-ho to hang in there, tossing another vial his way before vanishing once more.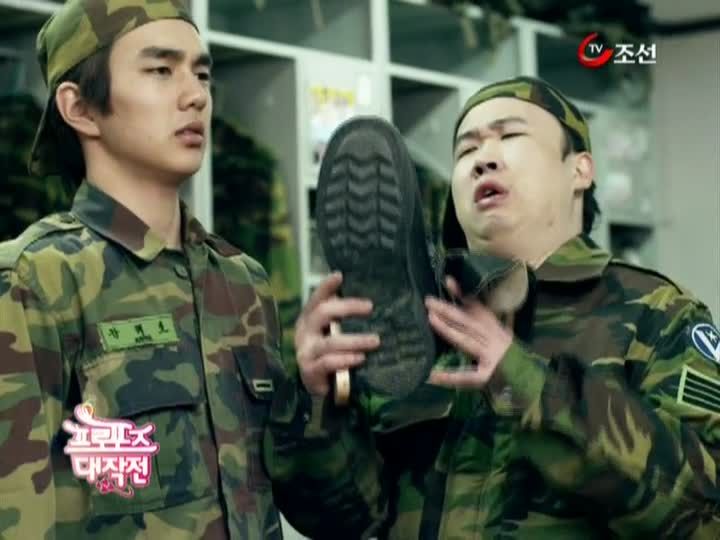 Baek-ho renovatios his way back to army life, a boot and shoe polish in his hands. It takes a few moments to fully register where he is, when his portly superior barks at him. He asks if Baek-ho thinks less of him because he's short and looks older and Baek-ho yells that he would never… because he has a friend who is short and looks old for his age too. HA – did you just sell out your buddy?
He realizes that returning to his live as an army private also meant living at the bottom of the food chain, serving under a man who uses saliva as a polish.
The coveted day when soldiers can see their loved ones is fast approaching, and his superior asks who will be coming to see him and he replies a friend. Gleefully, he asks – a girlfriend? A boyfriend? When he confirms that she's a girl, his superior corrects him that he should call her a lover, not a friend.
But he can't call her that since they're not lovers, and that he hasn't been able to confess his feelings. "How long have you been seeing each other?" Baek-ho: "I've known her since I was eight."
Potbelly Superior physically freaks out and asks what Baek-ho's been doing, waiting around for ten years. He adds that Baek-ho will tell her how he feels tonight, and that's an order. He can follow it or experience a new level of hell.
Baek-ho gives himself a little pep talk before dialing.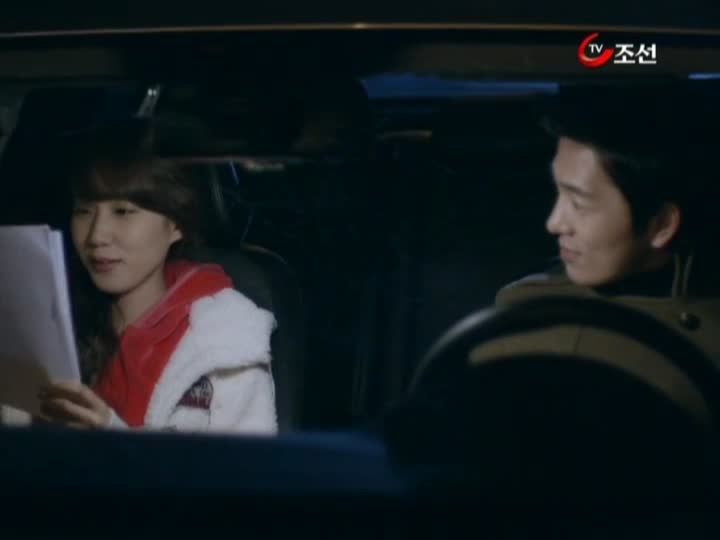 Yi-seul picks up the ringing phone and then steps outside to meet… Jin-won, who innocently claims that he was in the area. She spies that he's here to say something, and he breaks into a smile, completely transparent.
In the car, he shows off the published thesis they both worked on and Yi-seul excitedly says that this means that their plan will come to completion. He tells hers, "Thanks… for calling it 'our plan.'" Eeeee!!!!
Yi-seul takes a moment before casually saying that of course – she had a part in it too. Before she goes inside, she wonders how long it will take for them to start building their own dream team.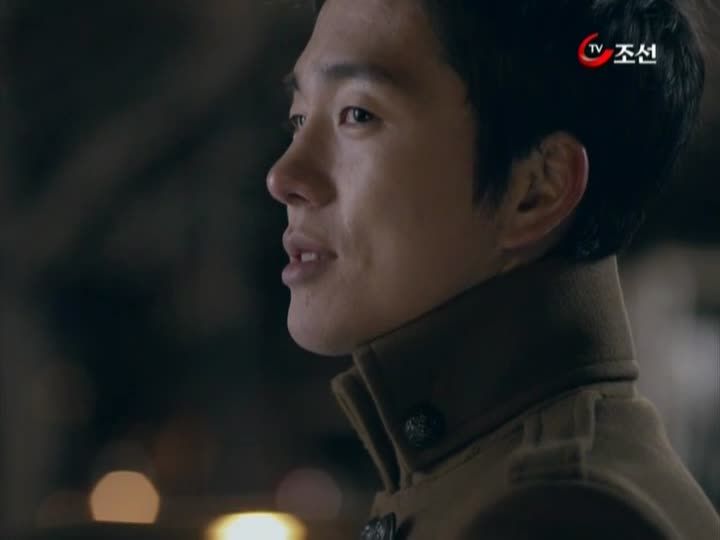 He sees her off, but before Jin-won gets into his car, he sighs, "Coach. Teacher. Boss. All names that I don't particularly care for."
The call picks up and Baek-ho calls for Yi-seul's name in excitement. Alas, it's Mom who tells him that Yi-seul stepped out. Mom says that Yi-seul forgot to pack him his favorite food the last time she visited, and promises to make it for him when he's on leave. She asks how he is, and to take care of his health, and he wishes the same in return.
Baek-ho hangs up, realizing that though he returned to the past, Yi-seul had already come and gone.
Potbelly Superior declares that it's a failed mission – so hello life of living hell, and immediately sends him off for an errand. As he runs, Baek-ho curses the Conductor in his head for sending him back to the wrong time.
Tae-nam arrives at the snack shop to witness the middle of Intern Jerkface, wait make that Resident Jerkface's drunken plea to Chae-ri to take him back. He says it was so hard and lonely for him and Tae-nam looks on with a pained expression.
In his drunken stupor, he whines about how he has to constantly take care of the unfortunate, and points to having to treat people like it's a burden. Even though he wanted to apologize to her, he couldn't. Ugh.
Chae-ri listens patiently and offers to take him home. He asks if that means they'll get back together and everyone, especially Tae-nam waits in anticipation for her answer.
Before she can, however, the ex shows her the locket containing a picture of the both of them still hanging on his keys. He claims that he never forgot it and that it was always in his hands. No Chae-ri – don't fall for it!
But she embraces him in a hug and Tae-nam looks away, finding it too hard to bear to watch. But as the good man he is, he helps Resident Jerkface to his car.
As Chan-wook watches the three of them leave, he wonders if loving someone means going to such great lengths. Jin-ju answers that she understands Tae-nam's heart and that she'll always be cheering for him.
Baek-ho finds his superior throwing some practice pitches and asks if he has an interest in baseball. He's surprised to hear that he used to play, for the Hanbit Thunders (the baseball team Baek-ho would play for in the future) no less.
Knowing that the claim is a big fat lie, he plays along anyway, and agrees to throw a pitch in exchange for ice cream.
Baek-ho readies himself for the pitch and it sends his superior straight to the ground. HA. He admits that he was a baseball pitcher and his superior remarks that he was just all talk earlier.
With a little courage, Baek-ho asks if he'd be willing to catch one more pitch – he hadn't realized how much he loved throwing the ball. He lights up when his superior suggests they play ball every once in a while, adding, "Then YOU pay for the ice cream."
It dawns on him that he never knew he could find a commonality through baseball, especially with his superior.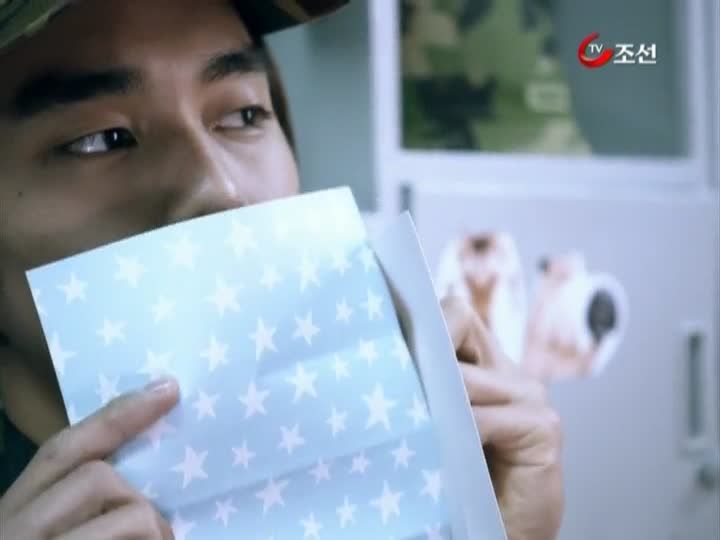 Baek-ho beams when he receives a letter from Yi-seul. In it, she expresses her concern about his brutal army life (and his superior asks if it's from his longtime valentine). She tells him that she and Jin-won are working in an office, Chan-wook is a maknae lighting director, and Chae-ri and Tae-nam are busy working at the amusement park.
She mentions that they're planning a trip there soon, and that it'd be a miracle if he could join them. He gripes in his head about how his friends could have fun without him but he re-reads the line again and remembers that Jin-won confessed his feelings to Yi-seul… at the amusement park.
He flatly denies that he doesn't miss Yi-seul and his superior calls him outside.
After a few practice pitches, his superior asks him flat out if something's the matter. When Baek-ho doesn't answer, he throws the glove to the ground, suggesting that they end their friendship.
Baek-ho asks for a special leave and his superior barks at him – the army isn't a place he can come and go as he pleases. Baek-ho insists and the superior agrees to hear his reason.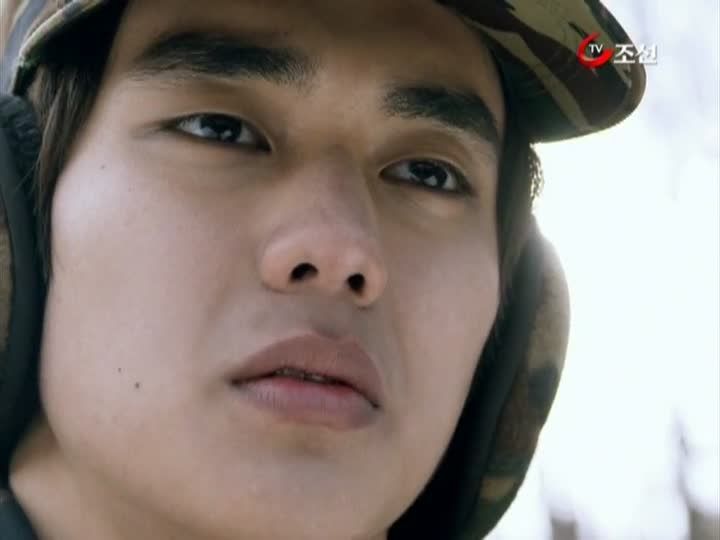 "That girl is going to get married." Baek-ho confesses. "If I don't do anything, she's going to marry someone else."
At the amusement park, Jin-won shares that he finds amusement parks to be uncomfortable, and that he prefers exercising. Yi-seul thinks for a second, before dragging him to another location of the park.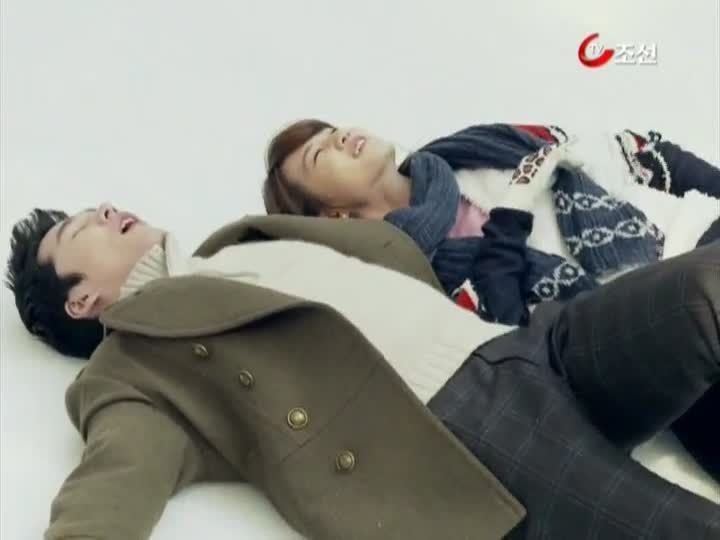 For someone is so good at baseball, Jin-won is absolutely terrible at ice skating. They land on the ice and Jin-won stops moving, which alarms Yi-seul.
Which is when he pulls her close, her face inches to his.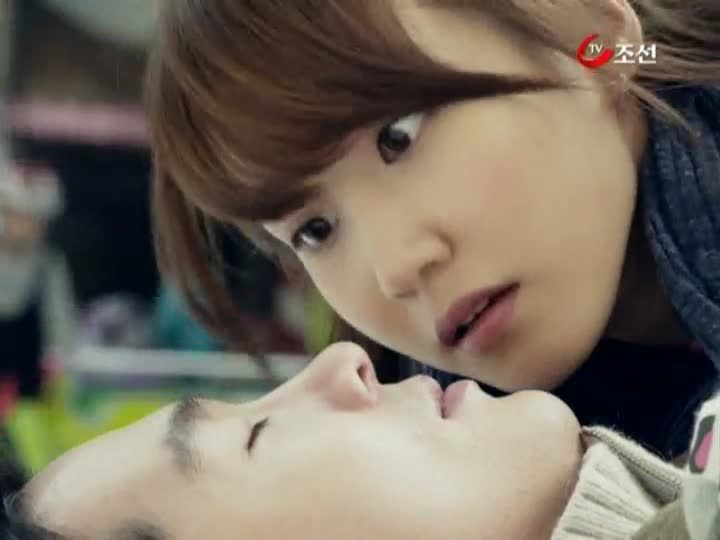 COMMENTS
Even though this episode largely circulated around the idea that Baek-ho has a last shot at telling Yi-seul how he feels before Jin-won does, I felt that need to do so took a back burner in this episode until the very last five minutes or so. Instead, the show took time to explore other relationships and unexpected pairings, which I liked.
One of these is between Potbelly Superior and Baek-ho. Maybe it's in the writing, but I love how side characters are never fully stock, but are carefully developed and interweaved into our main characters' storylines. His larger-than-life meanish persona was just a thinly covered veil of someone who needed a friend, and I liked how it is characters like him who challenge our hero's perspectives – they have to step it up to get what they want.
I like how Jin-ju is developing in this series. She started off as the extremely shy, slightly scary girl in the background, but now she's already started to emerge from her cocoon, taking small risks to let Chan-wook knows that she cares. It's hard to say whether he knows that the boy who hasn't accepted her heart is him yet, but he's starting to see her in a new light. Also, their moments together are absolutely adorable.
The story isn't perfect, and keeping up with the changes, especially the consequences of Baek-ho's past actions can be confusing to watch and write. I get that Baek-ho is disoriented when he time travels, but how he remembers the memories that happen in the interim between these journeys is something that isn't explained, if ever. Do these memories just pop into his head as needed, or is his brain reworking itself through these time jumps.
For instance, we see the results of Yi-seul pursuing sports consulting with Jin-won, which effectively changes her career's future (and his) but that didn't change her visiting him in the army and in the red coat? Really the question is how far does the butterfly effect spread and who knows how much it can affect?
My head hurts now. Only this man knows for sure.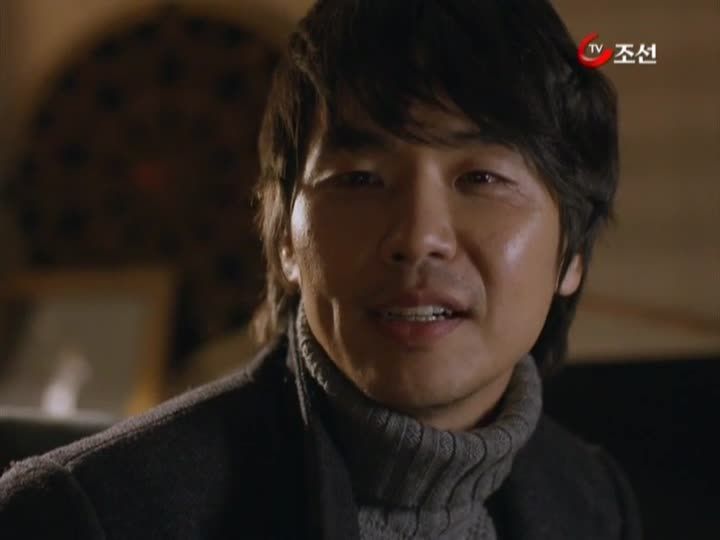 RELATED POSTS
Tags: featured, Lee Hyun-jin, Operation Proposal, Park Eun-bin, Yoo Seung-ho