Park Ji-yoon and Danny Ahn join Goodbye Wifey
Geez, it's like a friggin' Lie to Me convention up in here. At first I thought, oh how funny, singer-actress Park Ji-yoon will be having a reunion of sorts with Lie to Me co-star Hong Soo-hyun in Channel A's Goodbye Wifey. And then Danny Ahn joined the cast as well, and though he only cameoed in Lie, it's still a weird coincidental reunion. In that drama the three of them rarely crossed paths (and Park Ji-yoon was wasted in that fade-to-nothing hotel manager role), but in their new drama, Park will be the other woman who tries to steal Hong Soo-hyun's hubby, played by Ryu Shi-won. And based on the title, it seems she gives wifey a run for her money. At least it's a rom-com, so even if it's war, it'll be the funny kind, right?
Park will play Ryu Shi-won's first love, which is a concept that refuses to die in dramaland, no matter how many times I try to kill it. Her character, Oh Hyang-gi, decides to come back into her ex's life, not caring that he's gotten married to another woman the meantime. She can be cold at times but also sweet, which means she's basically going to play him hot and cold. He ends up leaving his wife of five years to be with her, so the drama will focus mostly on the wayward husband's journey back to the wife he thought he didn't love. Lest you start to feel too bad for wifey, she gets a love interest as well.
It's unclear if it'll be Danny Ahn, because he plays Ryu Shi-won's best buddy — that's a complication you can't really recover from. Ryu Shi-won plays an ex-championship fighter who now owns a gym, and Danny Ahn his ex-trainer and bestest friend. The drama is described as a romantic comedy about married couples who need to find romance once the honeymoon phase is over, and the "sweet and savage war of love." Hm, sounds… violent but comical? Scandalous but cute? Hope it lives up to the description.
Goodbye Wifey will premiere May 7 on cable network Channel A.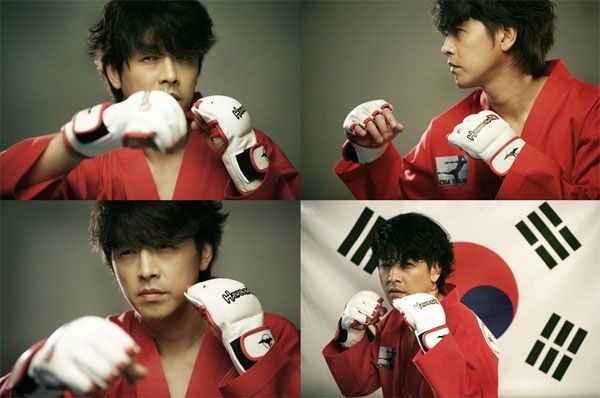 RELATED POSTS
Tags: Danny Ahn, Hong Soo-hyun, Park Ji-yoon, Ryu Shi-won