Queen In-hyun's Man releases romantic promos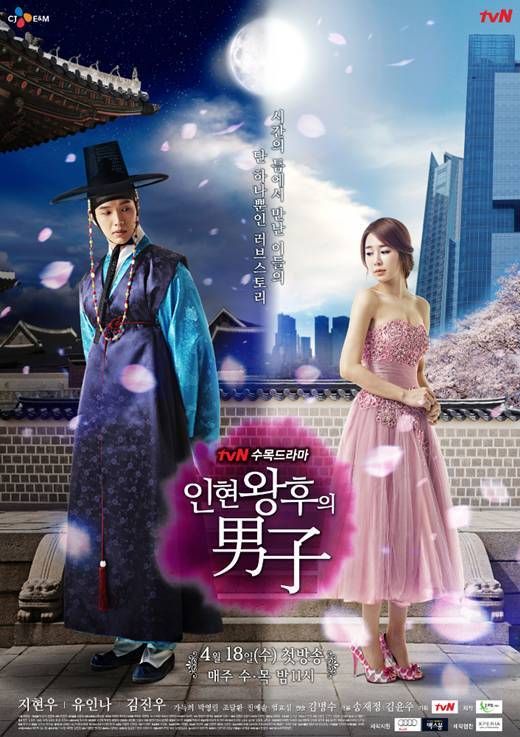 Oh, right; I'd almost forgotten about that other time-traveling fusion sageuk romance drama, Queen In-hyun's Man, what with the fusion/period-warping glut in recent days. But promos are out, and I find the poster's imagery dreamy and atmospheric — not what I expected from the Vampire Prosecutor PD, but not a bad thing, either. I could dig lovely and whimsical.
Now, the teaser videos DO show the director's Vamp-y style, and remind me quite a lot of that drama's initial teaser — short and to the point, with a distinct stylish flair. In both clips, Ji narrates, "I was born in 1694."
Despite sharing some key story elements, Queen In-hyun's Man looks like it's going in a totally different direction than the cracked-out hilarity of the currently airing Rooftop Prince, which is probably a good thing. You don't want to come on the heels of a drama with such a similar premise, and then also mimic its tone.
In the poster at top, Ji Hyun-woo (A Thousand Kisses) is dressed in hanbok for his Joseon-era character, a scholar who supports the reinstating of Queen In-hyun (when the queen is sidelined by an ambitious concubine, Jang heebin). Yoo Inna (Best Love) lives in modern-day Seoul, and when our hero jumps three centuries into the future — er, our present — the two fall in love. Hopefully with shenanigans.
Yoo Inna's character is Choi Hee-jin, who's five years into her debut and still a no-name actress. Thanks to the first love who ditched her, Hee-jin gets cast in the role of Queen In-hyun in the TV drama New Jang Heebin and starts to rise in fame… and just as she's on the cusp of breaking through to being a top star, she meets Kim Boong-do (Ji Hyun-woo), the time traveler from 300 years ago. In the posters, the copy reads, "Meeting through a gap in time, their one and only love story." What a bland tagline for such an out-there plot. (Oh, the puns we could have had.)
A story like this is so dependent on chemistry that I'm curious to see whether they've got it; the execution looks like it's solid so I'm not too worried on that front. And while I'm loving the outrageousness of Rooftop Prince so far, I'm not averse to watching a moodier, more dramatic version as well. There's enough room on the time-traveling carousel another good story. (I hope it has a good story.)
Queen In-hyun's Man airs on tvN, and premieres April 18.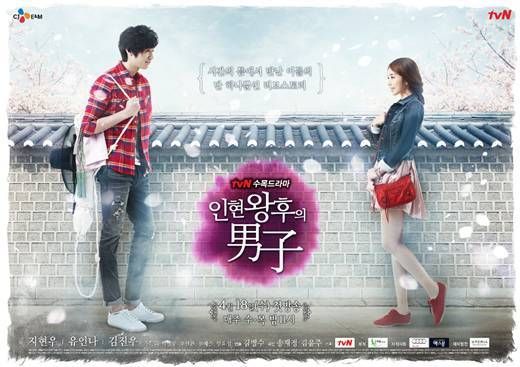 Via Herald M
RELATED POSTS
Tags: cable programs, Ji Hyun-woo, Queen In-hyun's Man, Yoo Inna