Sohn Ye-jin and Kim Gab-soo as father-daughter pair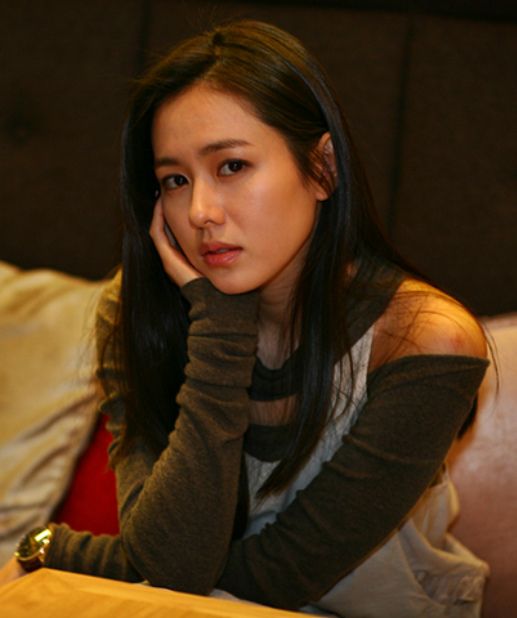 Looks like Sohn Ye-jin (Chilling Romance, Personal Taste) will be sticking to the big screen for a while. She's announced that her next project will be the suspense film Accomplice, where she'll be playing daughter to veteran actor Kim Gab-soo (Just Like Today). It's no ordinary happy family though, because the heroine begins to suspect that her father is a murderer, which kinda tends to put a damper on the daddy-daughter picnics.
It's being called the sequel to 2007's His Voice, starring Kim Nam-joo and Seol Kyung-gu, and is described as a battle of wits between father and daughter. Yeah, I'd say. I'm already creeped out just thinking about it. I hope they're not locked in a house together. I already can't watch it if I know they're locked in a house together. And if that house is in the woods? Forget about it.
To make it even creepier, she suspects that Dad is kidnapping children, and I really don't want to know where that leads. Don't open any cellar doors! Is it a bad sign if I'm reading the plot description through my fingers? What's great is that Kim Gab-soo, despite playing mostly the nice dad on tv, can also turn on a dime and be scary and mysterious if the role calls for it, so I can picture this being an effective pair. The CJ Entertainment film is being produced by the original director of His Voice, and directed by that film's assistant director, Gook Dong-seok. This will be his feature debut.
Accomplice starts shooting in May and plans to release later this year.
Via TV Report
RELATED POSTS
Tags: Kim Gab-soo, Sohn Ye-jin