The Thieves sells abroad, prepares for the big swindle
I feel like I've been waiting forever for the stylish caper movie The Thieves to come out, so I'm just about bouncing in my seat to see the new posters and stills from the upcoming movie about a diamond heist set in a Macau casino.
The grand-scale theft is the work of ten professionals, led by mastermind Lee Jung-jae (The Housemaid) and including Jeon Ji-hyun (Blood: The Last Vampire), Kim Hye-soo (Villain and Widow), Kim Soo-hyun (The Moon That Embraces the Sun), and Oh Dal-soo (Thirst). You've got your brains, your safe-cracker, your acrobatic swindlers, your scene-stealers; all the moving parts of a smooth heist machine. Or so goes the hope; no caper ever goes according to plan, after all. In the plot, the Korean thieves team up with a group of Chinese thieves, who include actors Simon Yam and Angelica Lee.
The movie's making no bones about this being a Korean version of Ocean's Eleven, so originality of the premise is hardly its primary concern. What it does aim for is an entertaining, fast-paced fun ride showcasing a wide range of talents, and with this cast I can see it happening. I hope. Fingers crossed.
The film is drawing some strong preliminary buzz, and last month at the European Film Market in Berlin, The Thieves sold foreign rights to several markets on the strength of that anticipation, without teasers or stills. The four foreign markets: Singapore, Malaysia, Indonesia, and Taiwan. At the Hong Kong Filmart opening today, they'll be hoping to sell more rights, to major distributors in China, Japan, North America, and Europe.
It's the fourth feature film from director Choi Dong-hoon, who was behind some big hits like Tazza and Jeon Woo Chi — so the man definitely knows how to convey style and action in a sexy way. Gah, this movie needs to premiere already. Sadly, we will have to wait for summer to bring its release.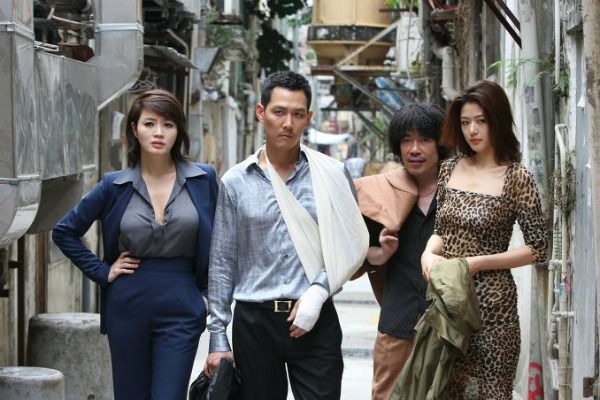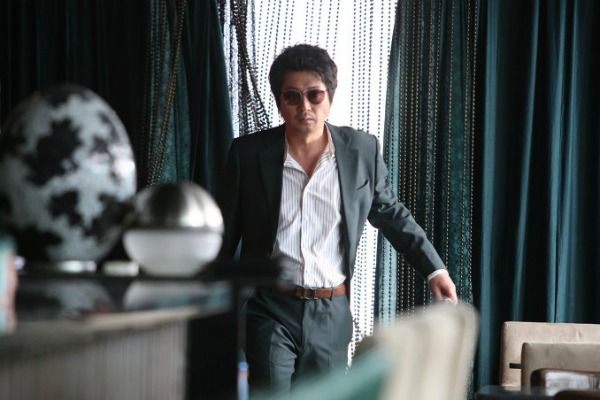 Via My Daily
RELATED POSTS
Tags: Jeon Ji-hyun, Kim Hye-soo, Kim Soo-hyun, Kim Yoon-seok, Lee Jung-jae, Oh Dal-soo