Will Suzy go Big or go home?
Suzy? With Gong Yoo? Um… isn't that stretching the boundaries of cradle robbery? Oh wait… I guess that's the point… but damn. So the next Hong sisters drama is the upcoming KBS rom-com Big, about an 18-year old hero trapped in the body of a 30-something man. Yunno, all Tom-Hanksy with the piano feet. (If you don't know what I'm talking about, I don't want to be friends with you.)
It's an awesome premise for a drama, and with Gong Yoo (The Crucible) as the frontrunner to play the hero, it's basically going to be the bee's knees. Because… um, knees are awesome like that?
So at first when I heard the news I thought they were considering Suzy (Introduction to Architecture, Dream High) for the heroine, a role initially offered to Lee Min-jung (Wonderful Radio, Midas). And then I broke into a cold sweat. But no, as far as I can tell, she's been offered THE OTHER lead, as in the 18-year old girl the hero is in love with at the outset, only he somehow steps into a transmogrifier and comes out the other side a hot older man with facial hair. As in, it would now be weird for us to hold hands.
Whew, because for a second there, I was getting nervous about this drama. So all three actors are reportedly considering the roles and no one's signed on yet. Suzy's still very green (hence my cold sweat about her carrying a whole rom-com) but she's got a very likable quality despite her inexperience. The thing that won me over in Dream High was when she was able to make fun of herself as an emotionless bot. That bodes well for a comedy like this. I don't know if she'll ever be super emotive, but hopefully she'll grow with every role.
I still think it's going to look hilariously off, her and Gong Yoo in romantic scenes, but I suppose that's the whole idea. We're technically supposed to see that vast age difference onscreen, otherwise the teenager-in-the-body-of-an-ajusshi concept gets watered down. Not that anyone needs help getting swoony over Gong Yoo. Gah, my excitement for the age-swap hijinks are OUT OF CONTROL.
Big follows Love Rain on KBS and premieres in June.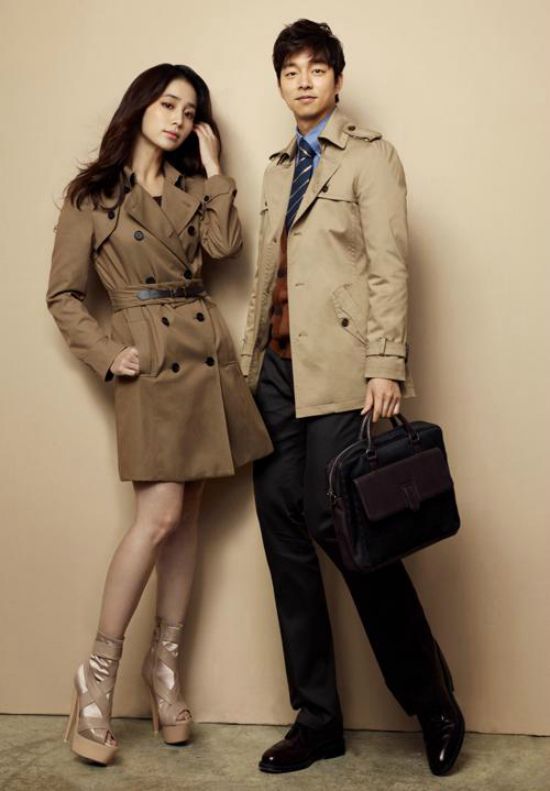 Via Star News
RELATED POSTS
Tags: Big, Gong Yoo, Hong sisters, Lee Min-jung, Suzy