Yoon Kye-sang goes dark for crime thriller Suspect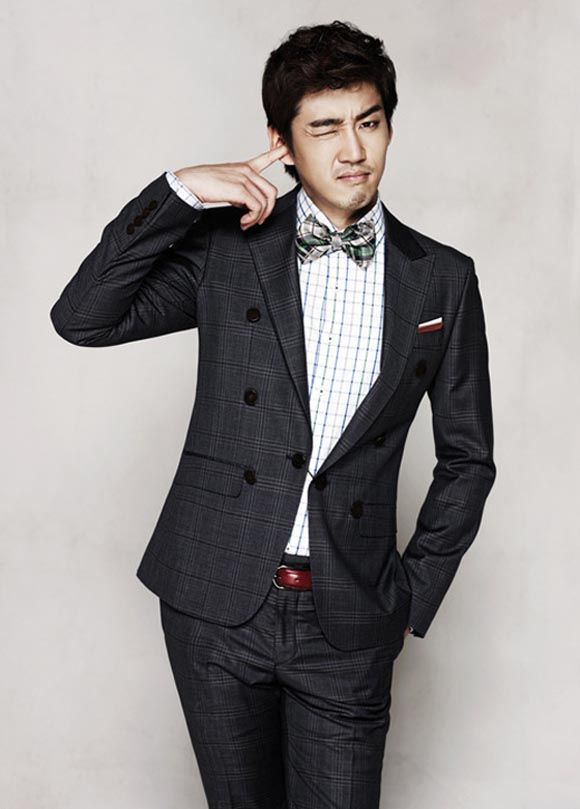 Yoon Kye-sang will soon be wrapping up his six-month-long gig playing the friendly neighborhood doctor on sitcom High Kick 3, which means he'll soon be turning his attentions to new projects. Right now it looks like his next job may be a blockbuster movie — which is in the "we're negotiating final details" stage, by all reports — titled Suspect. I'm going to take a wild leap here and guess he plays the suspect.
The plot of this action thriller centers around a North Korean defector who is wrongly accused of murder and sets out to catch the true culprit and clear his name. Sounds like The Fugitive: DMZ Style, though I'm seeing a few descriptions of "Korean Bourne series." (That sounds great and all and I get why that's a nice comparison to draw, but I'm just going to say that there is no Bourne anything without Matt Damon. Y'got that, Bourne Legacy?)
The project boasts a 10 billion won budget and comes from Seven Days writer-director Won Shin-yeon. Casting is under way for supporting roles, and filming begins in May.
This'll be Yoon's second time in a movie touching on the North-South divide, after his dark thriller Phungsan Dog (or Poongsan) last year, where he played an enigmatic runner who smuggled things — and people — across the border. It's interesting how in recent years Yoon has been exploring completely opposing characters and moods in his film and television projects; he's been doing intense dramatic stuff in movies (Phungsan Dog, Executioners) and going for gentle, inviting "hunnam" (warm man) roles in television (Best Love, High Kick 3). Except Road No. 1, but I say that drama doesn't count. *Wipes from memory.* I look forward to seeing him go badass again for Suspect, although, really, how could you suspect a face like this?
Via TV Report
RELATED POSTS
Tags: Yoon Kye-sang