Alpha girl Kim Sun-ah in I Do, I Do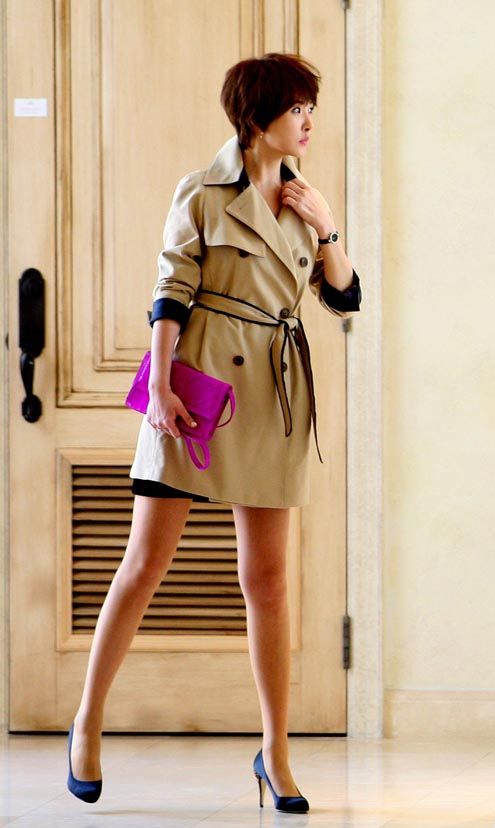 "Alpha girl" is the descriptor for Kim Sun-ah's "super careerwoman" character in MBC's upcoming I Do, I Do, which we see in these first stills to come out of the show. I'm pretty sure careerwoman is an adequate word without the exaggeration of super, so unless she saves the weak and oppressed using nothing more than your standard stash of office supplies, I'm thinking it sounds silly. Damn, now I want to see the show about the superwoman who saves the world with paper clips and 3-hole punches.
The drama tells the story of Hwang Ji-an, a workaholic shoe designer who gets knocked up by a young newbie employee, played by Lee Jang-woo. As if that weren't complicated enough, she then meets Park Gun-hyung (Syndrome), a charming and successful doctor who comes from a family of doctors. He chose his specialty because he didn't want to work in a field where he'd have to convey bad news all the time, which is why he went into obstetrics.
As in, her doctor? Nooooo, walk away! What is it with Kim Sun-ah and her doctors falling for her? First her cancer-treating Dr. Poopy, now her baby-delivering OBGYN? Is it not supposed to be as much a breach of ethics if the men don't end up with her?
In any case, the thing I'm most excited about: Since Kim Sun-ah's playing a super alpha girl, maybe this will be the project where she drops the off-putting baby talk and just lets herself be fierce and awesome. 'Cause she can be that.
I Do, I Do follows the currently airing The King 2 Hearts as a Wednesday-Thursday drama.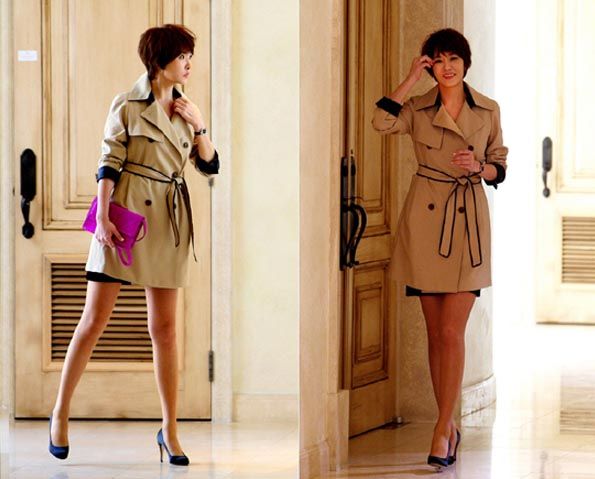 Via My Daily
RELATED POSTS
Tags: I Do I Do, Kim Sun-ah, Lee Jang-woo, Park Gun-hyung