Hong sisters' upcoming Big finalizes cast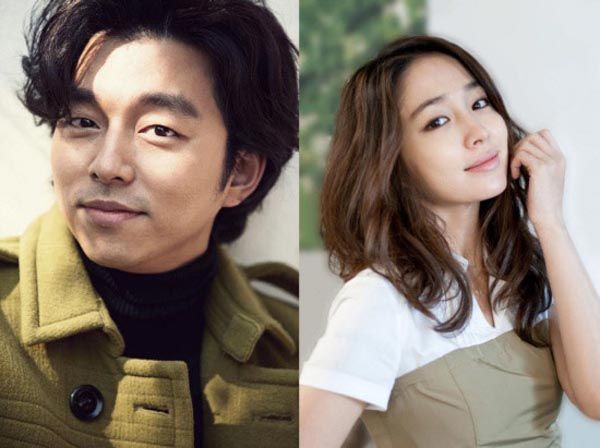 The lineup is set for Big, the Hong sisters' latest drama (their eighth series in eight years), and it's pretty much everyone we'd been told was considering the show:
Gong Yoo, in his drama comeback post-army and post-Coffee Prince;
Lee Min-jung, coming back to dramas after a string of movies (Cyrano Dating Agency, Wonderful Radio) and hopefully finding more success than with her disappointing Midas;
and It Girl of the moment Suzy, who's in the spotlight these days due to her movie Introduction to Architecture, which has proven to be a box-office hit.
The drama initially sounded like another version of Big and Thirteen Going on Thirty (which is basically an updated Big): a teenager suddenly finds himself in the body of a thirtysomething man (Gong Yoo). But it turns out it's not the same setup after all, because the adolescent doesn't turn into an adult; he enters his body. Thus it's actually not about a hero speed-aging, but about body swapping.
So, instead of one body changing overnight, we have two male characters: the 18-year-old is Kang Kyung-joon, who's in love with Suzy. After he gets into an accident, his soul enters the body of a 30-something businessman, Seo Yoon-jae (Gong Yoo). But adult Yoon-jae has a fiancée (Lee Min-jung) who's left wondering what happened to her man overnight that left him with an adolescent spirit. Jang Hee-jin has also been cast, playing Yoon-jae's ex-girlfriend, but I don't really care about her (she was meh in Myung-wol the Spy and What's Up), so whatever.
On one hand, I think this storyline is a lot more conventional than the other one, when I thought he was gonna grow up overnight. We've had a lot of body-swapping and possession dramas already, like Secret Garden and 49 Days, so it's less novel. And why title the drama Big, then, which clearly references the Tom Hanks movie, if our hero's not doing any embiggening? Swapped seems more apt. On the other hand, I really enjoyed body-swapper Who Are You, and if Gong Yoo is anywhere as good as Yoon Kye-sang was at playing dual roles (and I anticipate he will be), it'll be a hoot.
With this added tidbit, I think the storyline effectively clears up potentially squicky moments arising from our leads' ages (she's near 30, he's still a minor). It's already less disturbing than that other boy-grows-big-overnight drama I Love Lee Tae-ri, which stars Kim Ki-bum and Park Ye-jin, where Kim goes from 14 to 30. At least 18 is a lot closer to adulthood. Plus, the fact that the fiancé is originally an adult makes the relationship less, uh, illegal.
In any case, Big is definitely on my shortlist of dramas I want to see, NOW. It's too bad there seems to be a growing backlash against the Hong sisters' work, which saddens me but I can sort of understand; if one drama's brand of fast-flying banter, wordplay, and comedy isn't your thing, then chances are high that the other seven dramas won't appeal to you, either. Which isn't to say that you must like or hate them all; I definitely have my favorites.
Fingers crossed this'll be a good one. Big begins airing in June.
Via Sports Chosun
RELATED POSTS
Tags: Big, Gong Yoo, Hong sisters, Lee Min-jung, Suzy