Lee Jong-hyuk rounds out the Gentleman quartet
Filming has begun on the new Jang Dong-gun drama A Gentleman's Dignity, and stills of the leading man foursome (do we still call them F4 when they're north of forty?) have been released, on the heels of the announcement that they finally found the fourth member of this posse in Lee Jong-hyuk (Crime Squad, Chuno). Lee Jong-hyuk! Whee!
His character is Jang Dong-gun's bestie, and he's married, but has yet to grow into it. Uh… I'm not sure marriage is something you can ease yourself into there, buddy. Makes sense if all his bros are single though. His is the most outright comic role, apparently, so that'll be a fun change of pace from his usual broodiness. Except, no one does broody like him.
Jang Dong-gun stars as the cold architect with a sharp tongue; Kim Suro the innocent-but-macho guy who's got no game; Kim Min-jong the super-considerate lawyer (so far he seems to be the only actual gentleman in this group of gentlemen); and Lee Jong-hyuk the happy-go-lucky, married playboy.
They look like they're a whole lot of trouble, is what. Are they trying to look up a girl's skirt in that first shot? I get the feeling the title's gonna be more ironic than I expected.
A Gentleman's Dignity premieres May 26 on SBS.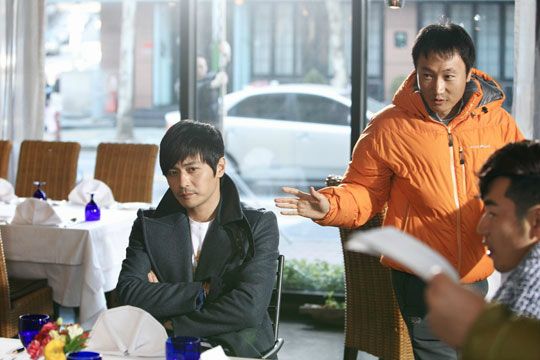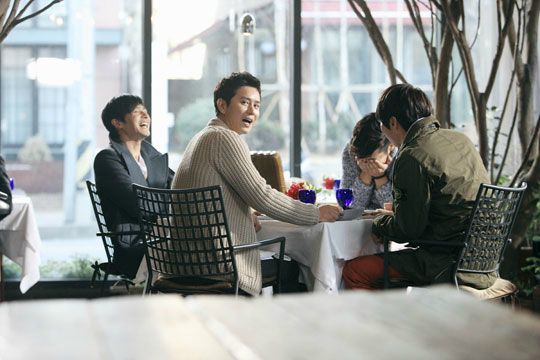 Via Star News
RELATED POSTS
Tags: Jang Dong-gun, Kim Min-jong, Kim Su-ro, Lee Jong-hyuk