MBC extends Mon-Tues leader Light & Shadow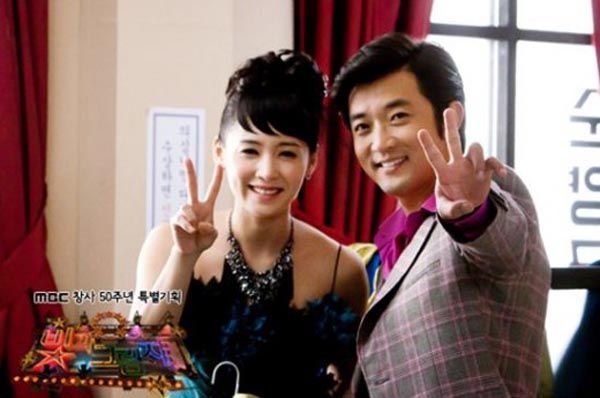 Showbiz-centric series Light and Shadow has been holding strong on Mondays and Tuesdays as the ratings leader, and MBC never met a successful show it didn't want to extend, so the period drama is getting a whopping 14 more episodes. The Ahn Jae-wook / Nam Sang-mi vehicle will now end with a total count of 64, up from the originally planned 50.
That… is a lot of extra episodes. On the other hand, at least the broadcaster made the decision with over a month to go, so the production won't be scrambling to find enough story to pad out the extension, as often happens when the extra episodes are given too close to the originally planned ending.
The drama has been steadily reigning in the top spot for a while now, and next to two weak performers it has been pulling ratings numbers in the low-20% range. (It was briefly overtaken by Salaryman's latter weeks, and then reclaimed its place as ratings leader.) Good news for MBC, bad news for Fashion King (hovering just under the 10% mark) and Love Rain (back up to 5.4% after dipping to a low last week with 4.4%). Light and Shadow has generally been met with favorable reviews, and seems to have tapped into the public's fond sense of nostalgia for the '70s and '80s in a way that Love Rain hasn't managed. Maybe it's because the latter has focused most of its hype on the star casting and the first-love theme, which hasn't found purchase with the viewership.
With the extension, MBC has basically secured the #1 slot through the end of Light/Shadow's run, which will now come at the end of June rather than mid-May. This pushes back the premiere of its successor drama, Golden Time, the (terribly named) medical drama starring Lee Seon-kyun.
Via Osen
RELATED POSTS
Tags: Ahn Jae-wook, drama ratings, Nam Sang-mi