Queen In-hyun's Man's additional stills and teasers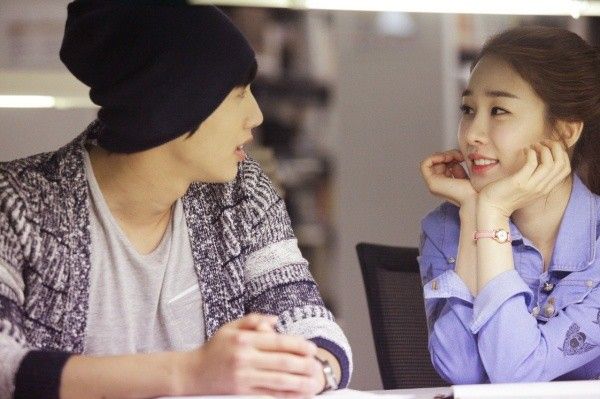 Here are a few more stills from Queen In-hyun's Man, and despite the hanboks pictured, these are all from the modern-day segments of the time-skippy drama.
The first set of stills feature Ji Hyun-woo (the time traveler) and Yoo Inna (the time traveler's future wife?) cozying up behind the scenes and on the set as their characters have a "library date." Uh, I guess the Joseon scholar's idea of a good time is to show his lady some ripping good books? He may have to up his game in the 21st century, just sayin'. Hey, I love books as much as the next girl (maybe more), but they're not the first thing that pops to mind when you say date. Or romance.
But I guess we don't have to worry too much, since he gets in a good kiss soon enough, as we can see in the still and previews below. Basically, the clip tells the story: Our Joseon hero finds himself in the midst of intrigue, fights off villainy, and ends up warping to the future. There he'll meet the heroine, a little-known actress playing the role of a queen in a television drama. (From the clips, it appears she's not a very good actress, either, earning the director's sighs and her co-star's derision.)
The second trailer lightens up considerably with a more standard rom-com feel, although I'm optimistic about the touch of whimsy woven throughout. The hero arrives in the future and seems to tell our heroine-actress the truth, speaking in his sageuk tone and talking about jumping in time. Whether she believes him, however, is a different issue entirely.
Queen In-hyun's Man premieres next Wednesday, April 18, on tvN.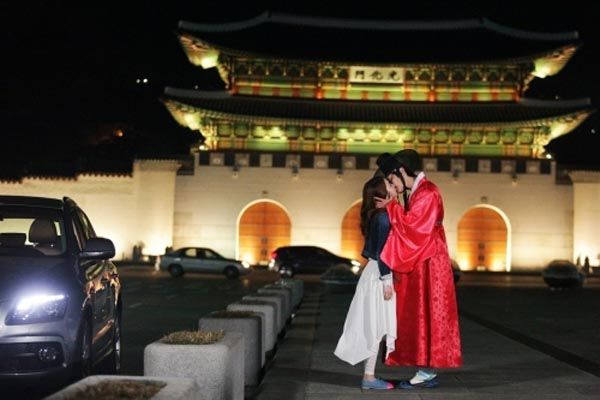 Via Mk.co.kr
RELATED POSTS
Tags: Ji Hyun-woo, Queen In-hyun's Man, Yoo Inna