Ryu Seung-beom and Lee Beom-soo's new comedy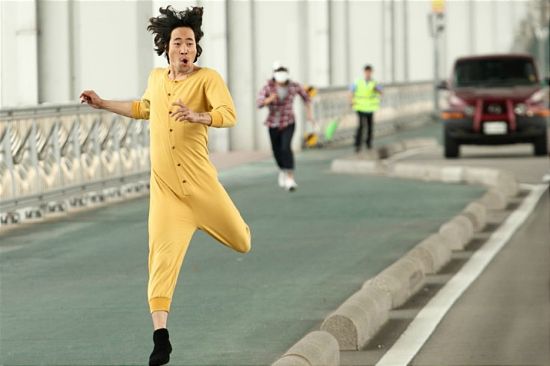 You know, I wondered why I kept seeing pictures of Ryu Seung-beom running around shoeless wearing nothing but a yellow pajama onesie like a crazy person. I'm pretty sure I don't even need to know what this movie's about, because you had me at Ryu Seung-beom in a onesie. Here's a sneak peek at his latest film with Lee Beom-soo (History of the Salaryman) and Kim Ok-bin (The Front Line, Thirst) called Over My Dead Body, or the more literal title, The Corpse is Back.
It's a comedy heist film produced by Cine 2000 and directed by Woo Sun-ho, about three thieves who are all after the same corpse, presumably because Dead Guy kept a lot of expensive secrets, or perhaps a treasure map on his person at all times. Ryu Seung-beom plays a con man whose penchant for lying and cheating is innate. Lee Beom-soo is the brains of the operation, a rational and meticulous researcher. Kim Ok-bin's character is described as acting before speaking, so maybe she's the badass. The three have nothing in common, except for the fact that they each want this dead body, so they plan a heist, and well, things just go horribly awry. Thus begins the wild goose chase.
I'm definitely in the mood for an all-out comedy with wacky characters and ridiculous situations, and it's nice to be able to see Lee Beom-soo so soon after Salaryman in another hilarious role. Keep 'em coming, I say. CJ Entertainment's distributing the film, and the trailer's already got subs, so there's a good chance it'll hit stateside. Over My Dead Body is in theaters in Korea now.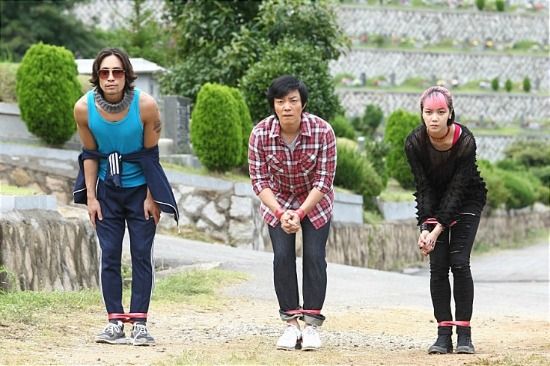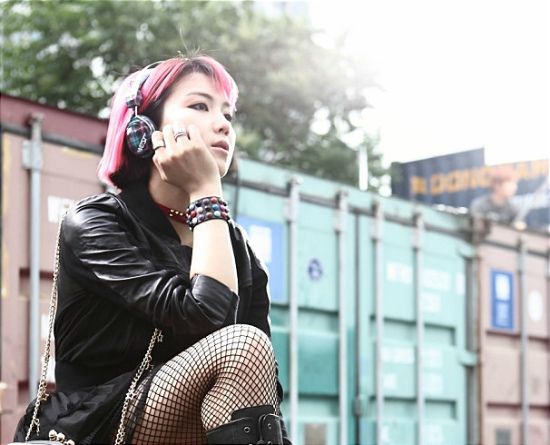 Via My Daily
RELATED POSTS
Tags: Kim Ok-bin, Lee Beom-soo, Ryu Seung-beom