Song Ji-hyo and Kim Jaejoong star in big screen comedy
It's kind of an odd combo, but I suppose there's comedy potential there. Kim Jaejoong (Protect the Boss) and Song Ji-hyo (Running Man, Kye Baek) have been paired together in an upcoming comedy film called The Jackal Is Coming, where they play killer and victim-to-be, except the killer's not who you'd expect.
At first when I read the film's description about a lady-killer, I thought it was killer-of-ladies, but no, Song Ji-hyo has been cast as a lady who kills. Thankfully her character's terrible at her job, because otherwise we wouldn't have a comedy on our hands. So the clumsy assassin kidnaps a famous singer (played by Kim Jaejoong) on commission, and attempts to kill him in really weird ways, while trying to avoid being caught by the cops. Okay, I already like "tries to kill him in weird ways," because I'm picturing really ineffectual torture techniques, like death by chocopie.
I don't know how a contract killer who can't kill even gets jobs in the first place, but it should be really fun to see Song Ji-hyo in something that brings out more of her zany variety persona than her other roles have done. I haven't seen a lot of Kim Jaejoong as an actor, but hopefully he can bring the funny. The two are represented by the same agency, so at least they have some familiarity, if the story takes a rom-com turn amidst the murder hijinks.
The Jackal Is Coming will be directed by Bae Hyung-joon (Boys Don't Cry, Don't Believe Her) and now that the cast has finished the script read, it'll start shooting in May.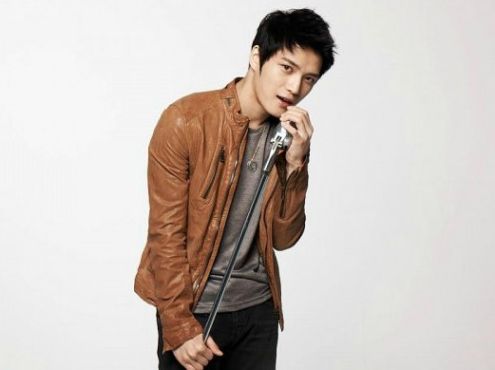 Via Hankook Ilbo
RELATED POSTS
Tags: Jaejoong, Song Ji-hyo