Arang and the Magistrate's first script read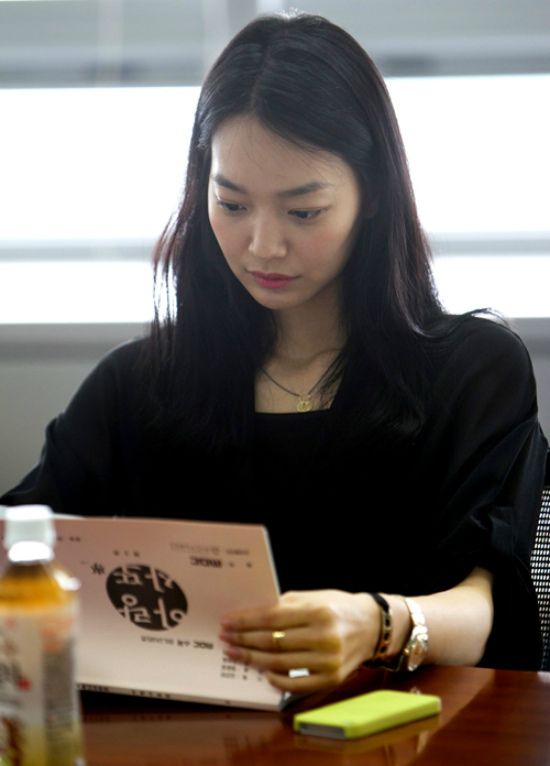 It's definitely been a chock-full drama year so far and there's a glut of premieres about to hit at any moment, but one of the shows that's farther off in the distance has been holding my interest for months now: the ghost fantasy-fusion romance drama Arang and the Magistrate, due out later in the summer. Now that the cast has been finalized, the production has officially begun. Here they are, gathered for the first table read to kick things off.
Shin Mina plays Arang the wronged ghost, formerly the young daughter of the local magistrate who gets brutally attacked and left for dead. (In the original legend it's doubly horrible because she's attacked in an attempted rape, and then when she goes missing, they label her as shameful, assuming she ran away with a man out of wedlock. I mean, can you blame a girl for getting her revenge on?) She haunts every new magistrate who comes to town, until Lee Jun-ki shows up for the post one day, and the two fall in love. Talk about your obstacles.
Yeon Woo-jin (Ojakkyo Brothers) plays the villain, and Yoo Seung-ho (Operation Proposal) is doing a guest stint as the King of Heaven, a whimsical ruler who gives the lovers an important clue in their quest to right the wrongs in Arang's murder. Hwang Bora (Love Rain) plays Arang's shaman sidekick, Kwon Oh-jung (The Duo) is the magistrate's servant and stalwart bodyguard, and Han Jung-soo (Poseidon) a guardian angel who serves the King of the Underworld.
It sounds like a really interesting world with a dense mythology, a classic whodunit murder mystery, and an epic love story between the living and the dead — all great things, if they can deliver. And I just love that the heroine will be a vengeance ghost. You get those baddies with your haunty ways.
Arang and the Magistrate will follow I Do, I Do on MBC.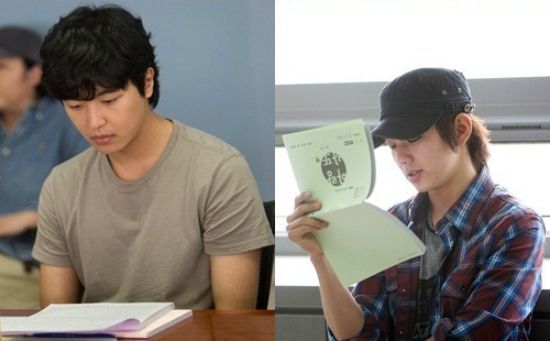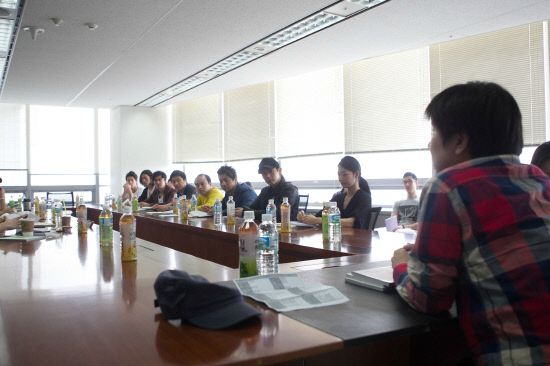 Via Sports Hankook
RELATED POSTS
Tags: Arang and the Magistrate, Lee Jun-ki, Shin Mina, Yoo Seung-ho