Cast photos for A Gentleman's Dignity
javabeans: Wow, so cummerbunds are makin' a comeback. Or are they?
girlfriday: They really oughtn't. Especially with those checkered pants.
javabeans: I get that Jang Dong-gun (ah, so hot) is matching Kim Haneul's dress, with the black belt. Then again, you really shouldn't be matching your outfits to your love interests as a rule, Sadie's Hawkins Dances notwithstanding.
girlfriday: Tell that to every drama pairing in couple Ts.
javabeans: I do like the pinstripes. Snazzy. On the other hand, WTF, Lee Jong-hyuk's hair?
girlfriday: He's been wearing the strangest hair in all the promos for this show. It's don't-take-me-serious-hair.
javabeans: Are they barefooted for a reason? If there's no beach around, I'm just going to assume they're tired from dancing the night away and are taking their morning walk of shame.
girlfriday: But they're still perfectly dressed in every other way, just no socks or shoes. That's weird. And also wrong.
javabeans: I think the gentleman logo in the title is super-cute, though. Even though I think the show is using that term ironically, no? With their smirky, caddish ways?
girlfriday: As in, the suit does not make the gentleman? I'm sure that'll be the point of the drama. Well, if there IS a point of the drama. I can't promise miracles or anything.
javabeans: I don't expect any with this writer (Secret Garden, On Air), who drives me absolutely nuts. It's what they call all sizzle and no steak. And if I'm sitting down for a nice big 20-episode meal and sizzle is all you give me, I'm going to leave cranky and hungry.
girlfriday: Trust me, you don't want to see her hungry.
javabeans: Aw, there's a poor little boy hanging out alone, a lonely ninth wheel. He doesn't get a girl? Does he lack gentlemanly dignity?
girlfriday: I think he gets Kim Haneul (or doesn't) — he must be one of her high school students who falls in love with her. I love that Jang Dong-gun's main competition is going to be a young whippersnapper who's hot for teacher.
javabeans: Apparently he's an idol boy (C.N.Blue's Lee Jong-hyun), so maybe he has to earn his actorly stripes before scoring a successful drama romance. As for the other pairings, we've got Kim Min-jong with Yoon Jini, Kim Suro and Yoon Se-ah, and Lee Jong-hyuk with Kim Jung-nan. Why do I get the image of four exasperated dog wranglers teaching in obedience school?
girlfriday: I think it's where we'd LIKE the drama to go, but sadly not what will come to pass.
javabeans: Fair warning: The second one of them brings up that damn little mermaid, Imma sock somebody.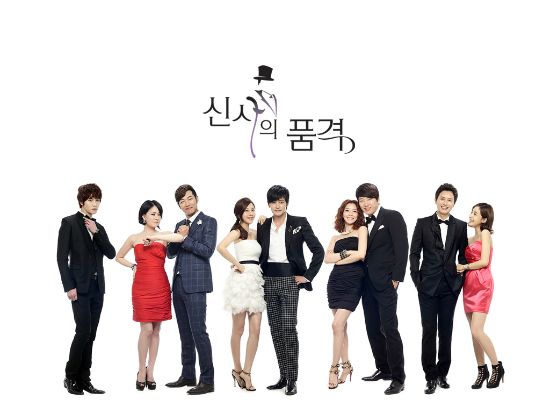 RELATED POSTS
Tags: conversation post, Jang Dong-gun, Kim Haneul, Kim Jung-nan, Kim Min-jong, Kim Su-ro, Lee Jong-hyuk