Laughing it up on the set of I Do, I Do
A few more stills from upcoming rom-com I Do, I Do are out, and while this set is fairly mundane as far as behind-the-scenes stills go, it does reinforce the sense I get of the leads—Kim Sun-ah and Lee Jang-woo—having established a comfy chemistry right off the bat. It's not terribly surprising since Kim tends to find rapport with most of her male leads, but it's always a good thing to see.
In the stills at the bottom, we get a glimpse of a couple of the numerous odd jobs Lee Jang-woo's character takes on, whether it's washing windows or horses. He's described as "unemployed but full of confidence" whose motto is "Que sera sera"; coupled with the last set of stills that showed his dad trying to throttle some sense into him for joyriding his expensive motorcycle, I'm expecting something of an irresistible rapscallion character. Just the kind of charmer to shake up the life of a workaholic alpha woman with a firm hand on her life and career—before she tumbles into a one-night stand with him and gets pregnant, that is.
Lee Jang-woo describes his character as a guy "who hates living a complicated life, who has a carefree and free-spirited side. There are a lot of things I can relate to about him, and I'm building the character as I think to myself, 'What would I do in this situation?'"
I Do, I Do follows The King 2 Hearts and airs May 30.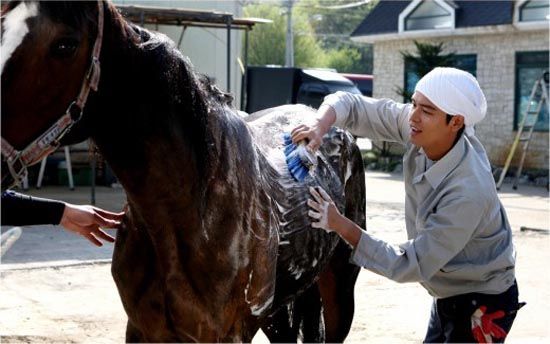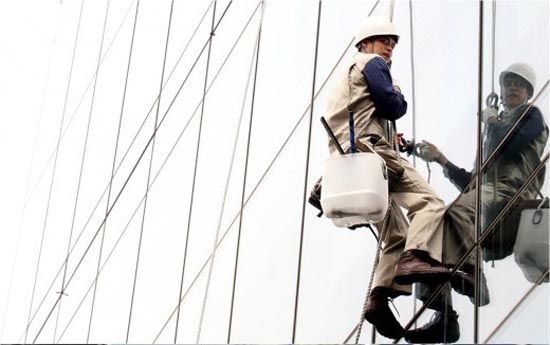 RELATED POSTS
Tags: I Do I Do, Kim Sun-ah, Lee Jang-woo