Park Ha-sun's June magazine shoots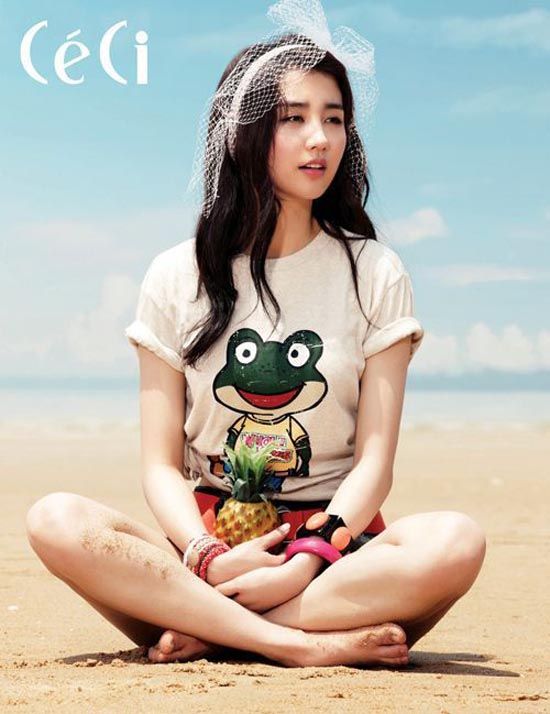 Park Ha-sun is featured in a couple of magazines for June, photos of which make me want to take off for the beach immediately and maybe joyride a sailboat. Probably a bad idea, since my knowledge of operating sailboats tops out at pirate movies and cartoons. And okay, also because it's illegal and whatever.
The first shoot comes from Céci magazine, which doesn't always have interesting photo shoots, but are splashy and colorful this time around. The second photo shoot is from Singles and showcases a complete different vibe for Park, who's got a fairly standard fresh-and-innocent image for a rising actress, established from roles like gentle Queen In-hyun in Dong Yi and the teacher in High Kick 3 who was always praised for being ladylike and polite. (Which made it all the funnier when she went off the rails and unleashed her inner fierce side. That's also what made me go from thinking she was just another actress to loving her, because she was fantastic and committed and hilarious.)
I'm partial to the first photo shoot, but that could just be a matter of being more jealous about the tropical vacation than hitting a gold-streamered club wearing leopard print. (Although it's a refreshing change seeing Park styled like a trendy rocker girl instead of her aforementioned pure-n-demure look.) Here's one case where content wins over style. And you can't beat a girl who looks like she's actually having a blast kicking around (literally) a sun-drenched paradise. I want to go to there.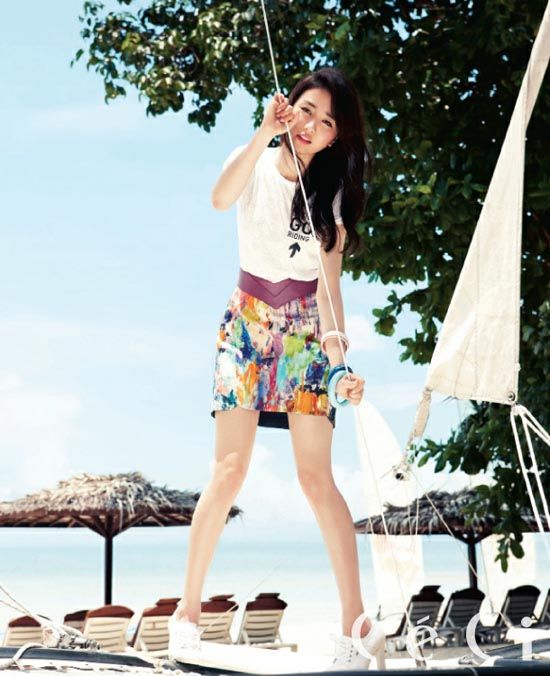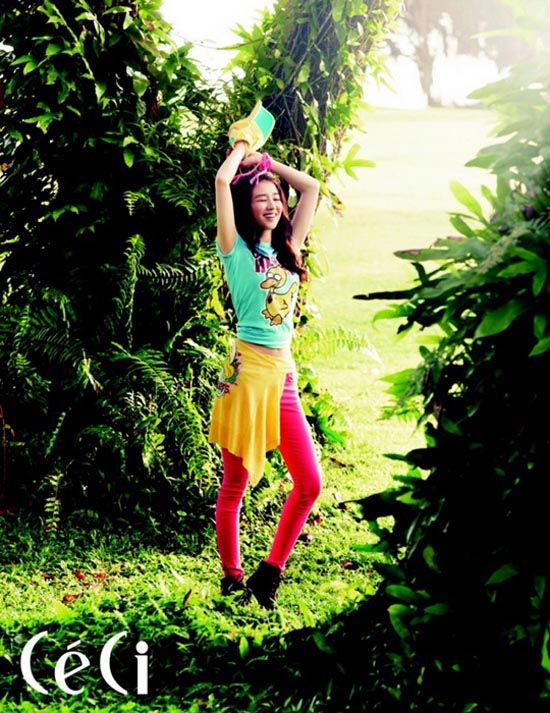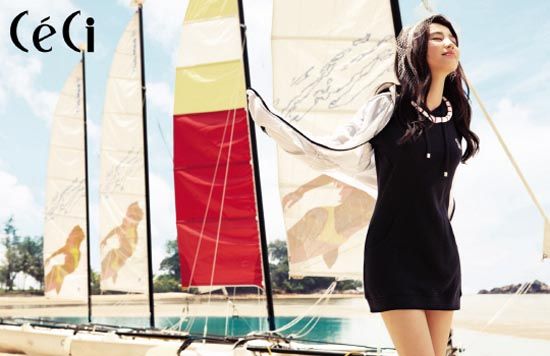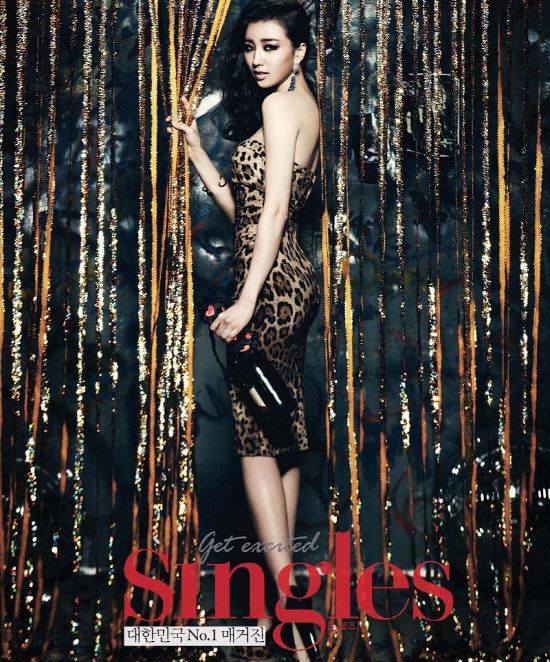 RELATED POSTS
Tags: Park Ha-sun, photo shoots