Shoes galore in I Do, I Do
I'm getting the vague feeling… that this drama might, just might, have a little something to do with shoes. Maybe. Call it a hunch.
I Do, I Do looks cute, but I'm just not feeling its promotional material—stills, posters, trailers—at least not yet. I like the premise, I expect Kim Sun-ah and Lee Jang-woo to have crackling chemistry, and there's a good chance it'll be a pleasant, fun watch. I think they've taken a left turn with the promo is all.
Like the poster above. As if it's not enough to cut down the hero by making him an unemployed loafer, at the very bottom of the career ladder compared to her top-rung status. Then you literally shrink him down to Ken doll size, stick him in a shoe, and make him her personal Thumbelino? That doesn't make him merely a beta male to her alpha girl; that's downright zeta.
The second poster bears a tagline reading, "Love coolly, live straight." I have no idea what that means. And the third is basically an Antique Bakery copycat.
The shoe motif is also rampant on the show's official website, where each character is described as though they are a shoe. Yeah, it doesn't quite work. It's an analogy gone awry, such as Kim Sun-ah's lead character, Hwang Ji-an, being listed as "Size: Female, late 30s" and "Price: Director, shoe company." (Her counterpart, Lee Jang-woo, has specs of: "Size: Male, mid- to late 20s" and "Price: Dealer in knockoff shoes, unemployed. Rookie designer in shoe company.") Uh, do you really want to introduce your heroine by listing her going price? Methinks they didn't really think those implications out.
All that aside, I do think the show has promise, and hopefully it'll live up to its potential as its always-in-control careerwoman leading lady makes a teeny, tiny slip (in bed) and finds herself staring down a totally unexpected twist when her hottie new employee gets her pregnant.
I Do, I Do replaces The King 2 Hearts and premieres on Wednesday, May 30.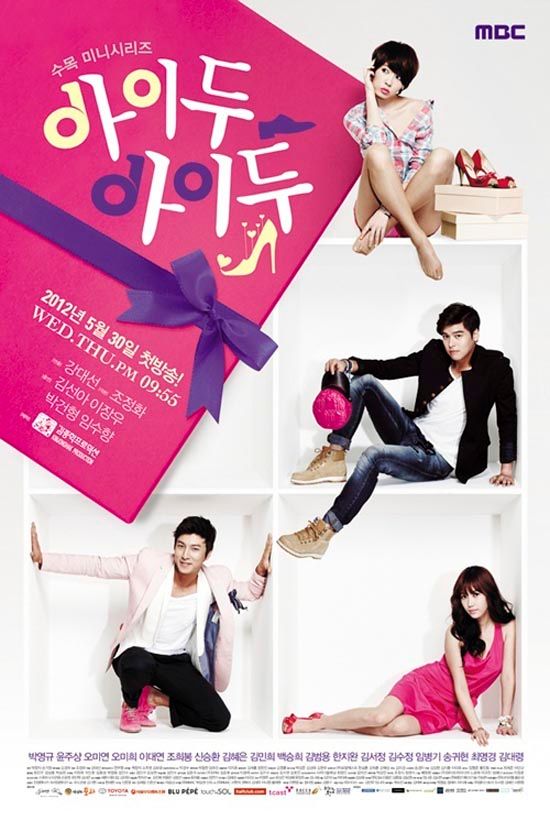 Via Osen
RELATED POSTS
Tags: I Do I Do, Im Soo-hyang, Kim Sun-ah, Lee Jang-woo, Park Gun-hyung