The gentlemen strut their stuff
Okay, I haven't really been wowed by any of the promo stills from A Gentleman's Dignity yet, but I have to admit, F44 strutting down the street for the poster shoot is kind of awesome. Cue Rat Pack music, slow motion intro with a close-up of Jang Dong-gun, a smirky grin from Kim Min-jong, a wink from Kim Suro, a 360-turn from Lee Jong-hyuk when they walk past a beautiful girl… Damn, now I'm just going to be disappointed that this drama isn't as Ocean's Eleven as I want it to be.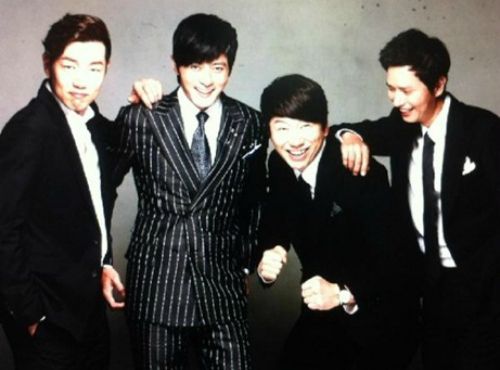 If anything, this show has been smooth in the PR department, sending out endless stills every time you think you might forget about the show. And with a cast this star-studded, it's not hard to drum up interest. It must be their doing (or perhaps a word trend that's everywhere right now), but the Korean press keeps calling the gentleman quartet Angujeonghwa, which you might remember as the name of Shut Up Flower Boy Band's rock band, meaning literally "a visual so pleasing it cleans out your eyes."
I still find the term slightly embarrassing — even when the brash young band of hotties did it, I was like, damn, you think a lot of yourselves. But I just automatically associate the term with that drama, so it sets up a really weird comparison. Don't get me wrong–the oppas are plenty hot. It's just that A Gentleman's Dignity conjures up pretty much the farthest possible image from the Angujeonghwa in my mind. Perhaps it's just a word I'm going to have to disassociate from Shut Up now, if it's going to be co-opted all willy-nilly.
A Gentleman's Dignity + free eye cleanse premieres May 26 on SBS.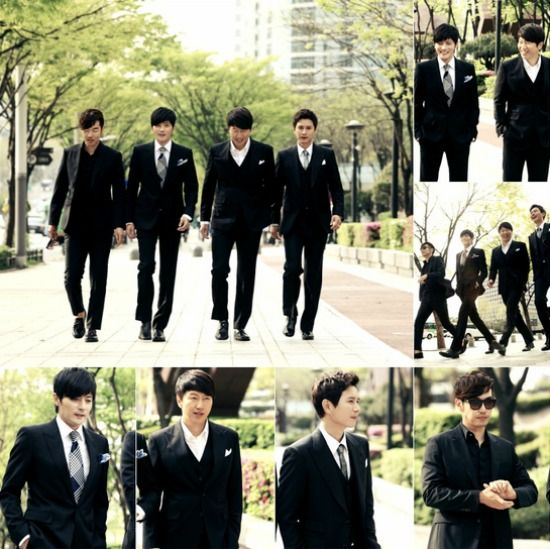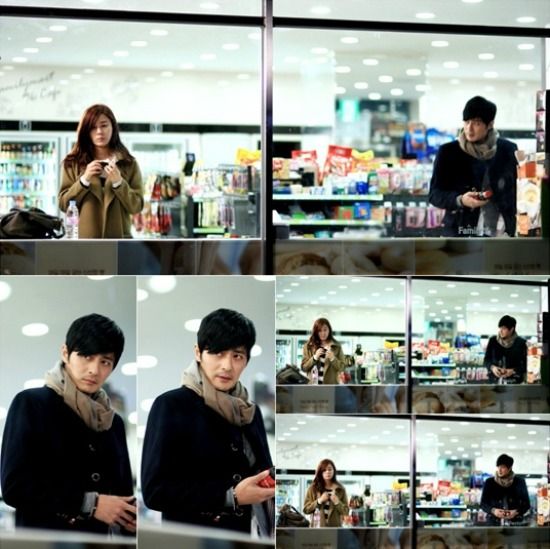 Via Osen
RELATED POSTS
Tags: Jang Dong-gun, Kim Haneul, Kim Min-jong, Kim Su-ro, Lee Jong-hyuk