Interviews with Arang and the Magistrate's second leads
Arang and the Magistrate is about a month away from its premiere on MBC, which means it's in the thick of shoots. That gives us a steady stream of stills and promotional tidbits about the fusion romance-melo sageuk that pairs a ghost (Shin Mina) who doesn't know why she's dead with the very-much-alive magistrate (Lee Jun-ki), who comes to help figure out the mystery. And maybe also fall in love with the dead girl, breaking everybody's hearts. I'm bracing myself for delicious conflict, though also clinging to hope that there's a way to Make It Happen in a satisfactory way. What, dead people can come back to life, right?
The following stills and interview comes with two of the drama's supporting leads, who play sidekicks to our hero and heroine. Kwon Oh-joong and Hwang Bora describe their roles and what it's like to film below: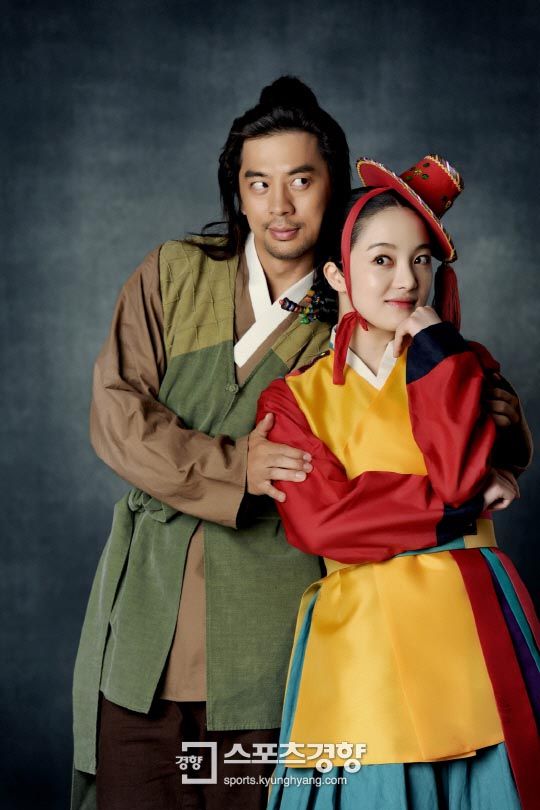 Why did you choose Arang and the Magistrate?
Kwon Oh-joong: Along with Lee Jun-ki and Shin Mina, the rest of the cast is really great. Another big reason was the interesting script, which melds a lot of diverse genres.
Hwang Bora: I worked on the drama Secret Lovers with Kwon Oh-joong sunbae and director Kim Sang-ho, and the offer came in for this role that was described as a really fun character, Bang-wool (Bell). The character's setup is interesting, and the script is really entertaining so I told myself I'd do it no matter what. I'm so thankful to the director for entrusting this role to me.
Introduce the character of Dol-swe.
Kwon Oh-joong: Dol-swe is the pure-hearted manservant to Lee Jun-ki's magistrate character Eun-oh. He's an unusual manservant, and doesn't shrink from doing anything in order to help his master. Sometimes his master might speak to him harshly or get aggressive, but he's devoted and attached to his master. He also speaks his mind with his master and possesses a clear sense of values.
It's a peculiar trait for a shaman to only be half-endowed with spiritual powers. Did the director give you any particular orders?
Hwang Bora: There's a lot of crude dialogue said in sageuk tone, and we're working to match the drama's style. Bang-wool is only half-talented in the spiritual arts because she hears the voices of ghosts but can't see them, and there's no end to the deliberation of how to develop her character. The first time I met with director Kim Sang-ho after being cast, he said, "Don't hold back." That put me at ease somewhat. Arang and the Magistrate is a fresh drama that we're making in our own style. So I came in as a perfectly blank page.
How did you feel when you heard that Lee Jun-ki and Shin Mina would be your co-stars? How is filming?
Kwon Oh-joong: To be honest, I was a little worried because I wasn't acquainted with Lee Jun-ki. I even asked director Kim Sang-ho, who's a friend, whether it would be uncomfortable to have me as an older manservant role to him. The director told me, "Jun-ki is a nice guy. He has a good personality." It's so much fun hanging around set every day together as we film that it almost makes me ashamed of my earlier worries. I think he's a really good guy.
Hwang Bora: It was a lot of fun filming scenes with Shin Mina, but on one hand they were also difficult. Since Bang-wool isn't supposed to see the ghosts she can hear, I had to act as though I couldn't see her. And while filming Arang the Magistrate, I worried about all sorts of things, like Bang-wool is needing to appear poor because she's a shaman. So I'm using dark makeup on my face, which is actually kind of stressful.
What are Arang and the Magistrate's strengths?
Kwon Oh-joong: Ghosts, the Great Jade Emperor [heavenly king], the King of the Underworld — they're familiar figures but presented in a new way with new visuals, and I think the viewers will appreciate the freshness. It's a drama that can be enjoyed for diverse reasons by any age group. I think it'll be the most refreshing drama this summer.
Hwang Bora: Arang and the Magistrate is an unconventional fusion sageuk that's different from those we've seen. That's all we need to say. We're taking great care with every single scene, and I think you can look forward to the show.
Kwon Oh-joong: Right, there are a lots of action scenes too. I was watching Lee Jun-ki film, and he's really good. He's got a black belt in taekwondo and a lot of desire to do a good job, so he's doing all these advanced action scenes himself, without a stunt double. There'll be a lot of high-quality, realistic action scenes.

Then there's Yeon Woo-jin (pictured below), who takes a turn from his youngest-troublemaker role in Ojakkyo Brothers to become the cold, dark Joo-wal, the son of an influential nobleman.
How would you introduce your character?
Yeon Woo-jin: Yoo-wal is very clear on his goals, and devoted to achieving them. He's a character whose ambition is expressed very keenly. I think you can enjoy watching that kind of Joo-wal transform after he meets the other characters.
In All My Love you were the smart academy teacher and in Ojakkyo Brothers you were the bold son with strong loyalty to his mother, which has given you a strong "eom-chin-ah" image [literally mom's friend's son, meaning the warm boy next door]. This time, you play a man with a dark vibe and a coldness to him. Are there aspects of him that are similar to your real personality?
I think my real personality is halfway between my previous characters and Joo-wal. I haven't had a long acting career, but with all my roles, I've picked out some aspects that are in myself. When I'm acting, I try to draw out what's in myself and maximize those aspects, and if there's something that isn't inside me, I tend to have a hard time. Actually, since Joo-wal isn't that similar to myself, I'm constantly studying to try to figure out how to portray him in a way that viewers can approach and view as an appealing character. In order to get into character, I'm keeping away from meeting a lot of people and staying at home quietly.
If Ordinary Romance can be called "a drama like a watercolor," what would Arang and the Magistrate be?
Arang and the Magistrate is a fantasy drama and each character carries a strong sense of symbolism, so it would be an oil painting with a mix of many colors. There are strong characters with completely opposing personalities who are at odds with each other, giving rise to a lot of conflict.
Are you pleased with your character?
I'm really pleased. Coming to the filming set and putting on the costume made it feel concrete and real. Because I really like how the character looks, that helps me focus on how to build the role.
I understand that you have a close friendship with Joo-won, your Ojakkyo Brothers co-star. It looks like you'll come up against the latter part of Joo-won's drama Gaksital — is this something you've talked about with him?
Recently, I called Joo-won to apologize for not going to the preview of his movie. I've watched all of Gaksital so far and it's really entertaining. Joo-won's acting is outstanding, and I thought again that he's a really impressive guy. I don't care about the dramas coming up against each other. We both told each other we'd do our best, and Joo-won said he's looking forward to Arang. We'd both like a win-win. [laughs]
Who's the actor you're working with most closely on set?
That's teacher Kim Yong-gun, who looked after me a lot on our previous drama Ojakkyo Brothers, so when I heard we were both cast in this I was really happy. He teaches me a lot, and filming is a lot of fun. We're cast as father and son, and because our characters are very different we clash a lot in the first half. Both are ambitious types, but there's conflict between them. In the latter half, I'll have more scenes with Kang Moon-young, Lee Jun-ki, and Shin Mina so I'm looking forward to that. The atmosphere on set is great.

Arang and the Magistrate airs on Wednesdays and Thursdays, and will premiere July 25.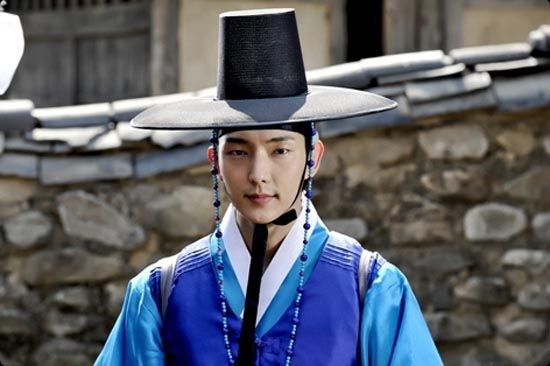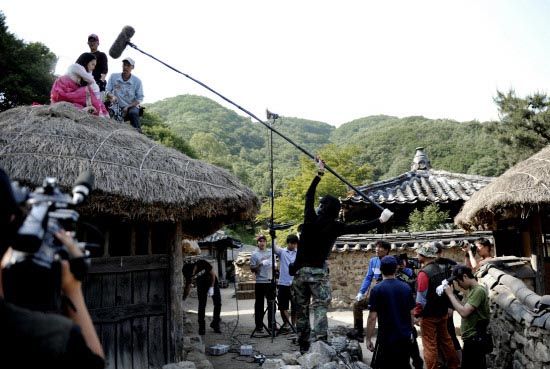 Via Sports Khan, TV Report, My Daily
RELATED POSTS
Tags: Arang and the Magistrate, Hwang Bora, interviews, Kwon Oh-joong, Lee Jun-ki, Shin Mina, Yeon Woo-jin