Kim Jae-won to join cast of MBC's May Queen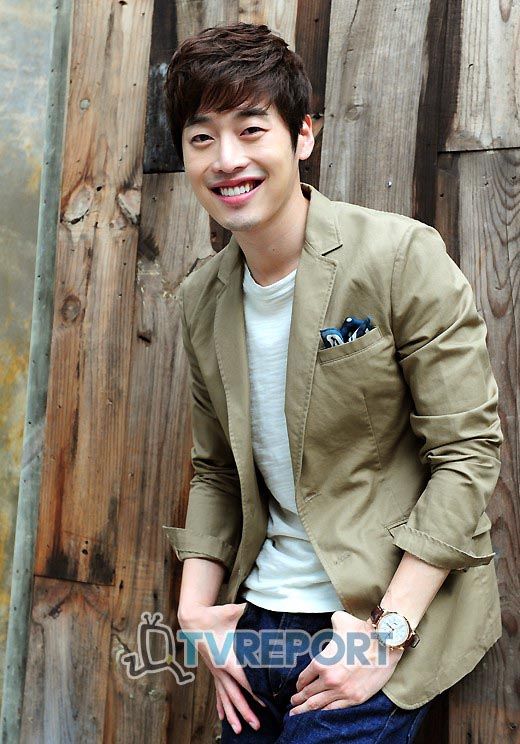 MBC's upcoming May Queen now has a(nother) leading man, with Kim Jae-won coming onboard; he is reportedly in final talks with the production company and broadcast station to iron out details of the contract, and will be joining leads Han Ji-hye and Jae Hee.
We haven't heard much about the plot yet, only that the drama is a success story about people in the shipping industry. Probably the most boring description ever, which isn't to say the show will necessarily be boring. It's got decent creds with writer Sohn Young-mok of President and Iron Empress and director Baek Ho-min of Flames of Ambition and Assorted Gems. All successful shows in their own rights. But while I wouldn't write off a show just for a boring initial logline, you'd think they could take a little effort to pique interest with a more compelling description. Tell us the main conflict, maybe, or who/what the May Queen is. Something, anything, more than "boats and stuff."
This'll be Kim Jae-won's first drama since his shoulder injury; he hurt himself in the early days of shooting Me Too, Flower and ended up having to drop that drama. I can't decide whether I think that's a good or bad thing: On one hand, the drama really tanked in the latter episodes (it started off promising, as so many do) and it could be that he dodged a bullet. On the other hand, the drama might have been better if he'd stayed the lead. (Yoon Shi-yoon was great, but I think it was a mistake to cast somebody noticeably younger than Kim Jae-won and then not adjust any of the other cast/story elements to suit Yoon. Instead, I just kept thinking how it would've worked with Kim Jae-won instead—particularly the strangely off-putting scenes with Madam Crazy, aka Han Go-eun, who might have had more chemistry with Kim.)
In any case, May Queen is currently readying to film with its child cast, which is pretty strong, as far as child casts go. There's Kim Yoo-jung (The Moon That Embraces the Sun) playing younger Han Ji-hye, whose character grows up to become an oceanographer. (In a Moon/Sun mini-reunion, we also have Yang Mi-kyung, who played Yeon-woo's mother, and Ahn Nae-sang, who played the king; he'll be Kim Yoo-jung's father in the first four episodes of May Queen.)
There's also Park Ji-bin, who was Jan-di's kid brother in Boys Before Flowers, or perhaps you remember him better as Ju-hwang (Orange) in the sibling rainbow of Wish Upon a Star. Additionally, you may recognize Park Gun-tae as the young Jae-kang from The King 2 Hearts, and Seo Young-joo as young Yoo Ah-in in Fashion King.
So basically, the child cast is solid; the adults had better be ready to bring their A game, lest they be overshadowed by their younger counterparts. Then again, many a drama has been bolstered by all the goodwill established by the childhood cast. Since we're talking about Moon/Sun and all…
May Queen is a 32-episode weekend series scheduled to premiere in August, after Dr. Jin wraps.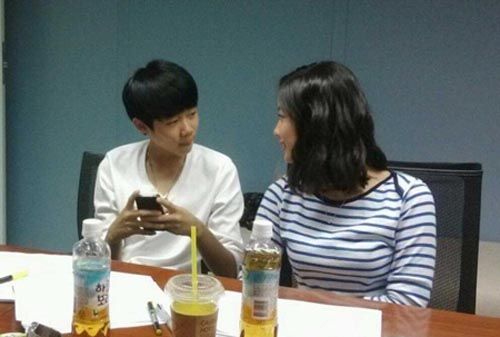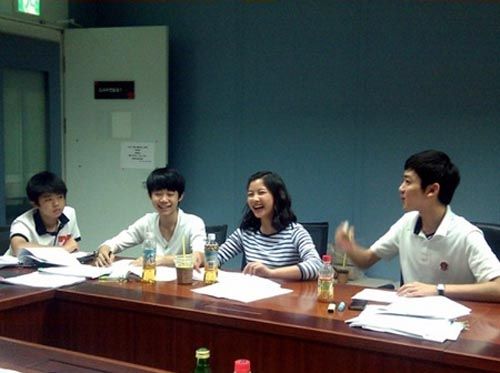 RELATED POSTS
Tags: Ahn Nae-sang, Han Ji-hye, Kim Jae-won