Kim Kang-woo in Allure
Kim Kang-woo has got himself an upcoming movie (Miracle, with Kim Bum), a new drama (Haeundae Lovers, with Jo Yeo-jung), and also a photo shoot, pictured here. He looks playful and cheeky in the Allure shoot, which bodes well for Haeundae Lovers, which is a romantic comedy where he plays a cop-turned-amnesiac-turned-gangster.
Kim Kang-woo does have something of a serious, stoic image, whether he's playing likable good guys (Le Grand Chef) or chillingly dark psychos (Story of a Man). So it's a bit unexpected to have him taking on a comedy drama, but that makes it all the more funny (see: this bit of awesomeness), because that very image dissonance plays into the plot when the upright cop turns into a gangster. Can he be terrible at it, like Mickey Blue Eyes?
Kim isn't totally new to comedies, though; he played a straight-man type of character in the light-hearted movie The Beast and the Beauty (with Shin Mina and Ryu Seung-beom), where he started out as the typical perfect, handsome rival to our hapless hero, but became progressively funnier the more petty he grew in competing for the heroine's affections. See:

The Beast and the Beauty
Kim's most recent film is Taste of Money, which is the follow-up by The Housemaid's director Im Sang-soo, and he's also got Miracle in the works. Haeundae Lovers will be his first drama since Story of a Man, which as you know, I loved. Can't wait to see him back on TV.
His fantasy-melo film Miracle is planning to premiere later this year, though no release date has been set yet. Haeundae Lovers airs as a Monday-Tuesday drama on KBS beginning August 13.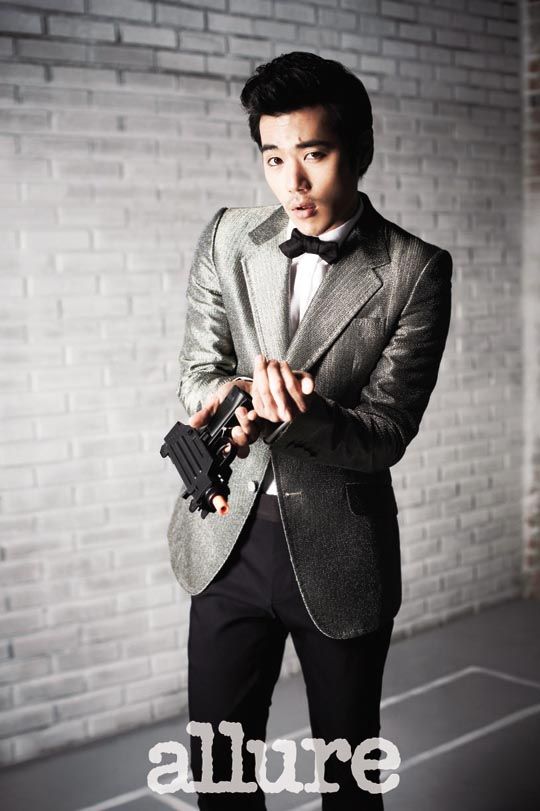 Via Osen
RELATED POSTS
Tags: Kim Kang-woo, photo shoots