Lee Jun-ki gets into character as the magistrate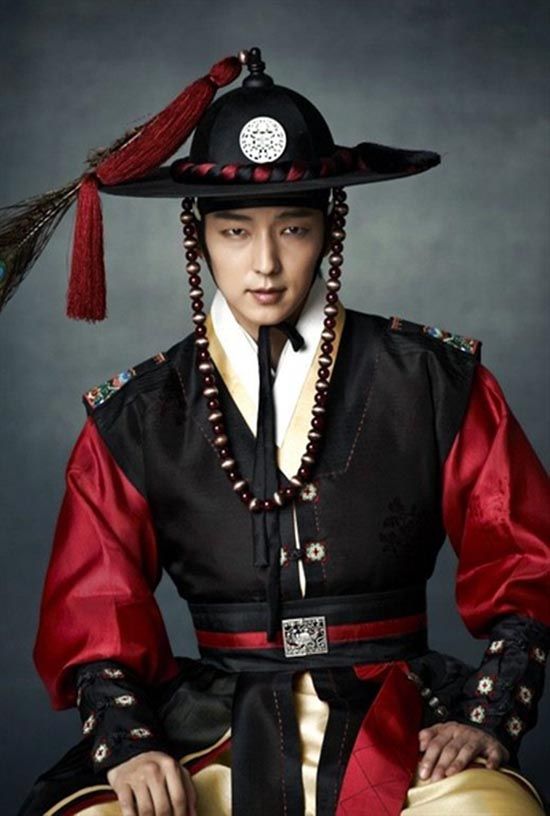 Making his much-awaited comeback from army duty, Lee Jun-ki takes the role of the magistrate in his upcoming drama, Arang and the Magistrate, which you can see in these stills.
The drama riffs on the famous tale of a young woman named Arang who was killed, who returned as a ghost to plead with magistrates to bring justice to the evildoers, played in the series by Shin Mina. Though there are definite fusion-mystery-ghost story vibes, there also seems to be a current of humor that'll run through it (though I hope it's more the wry kind and not, say, broad and slapstick).
Lee describes his character as a man who doggedly pursues clues about his mother's disappearance; he feels nothing in the world matters aside from that. His character as cynical and brusque on the outside, though (naturally) much warmer on the inside: "It seems like he treats people coldly, but he feels a lot of sorrow and sympathy for them; 'Eun-oh' is a three-dimensional character. At first I was drawn to him because he was a prickly type of role I haven't played before, but as I delve more into the drama, I find that he's someone I can show a lot of different sides to."
Regarding making his comeback: "Inasmuch as this is my comeback project after a two-year hiatus due to military service, I pursued it extremely seriously. There were many dramas that came in, but more than my personal desires, I thought it might be better to choose a drama that's more accessible. I considered a variety of projects, but this stood out the most. After receiving the scenario, from the perspective of an actor I thought it was extremely fresh and original. I became curious about what kind of drama would come out of this premise."
Asked about why he chose a sageuk as his return project, Lee said, "To be honest, the thing I worried most about was whether I might have lost my feel for acting after being away for two years. I think sageuk is a genre without limits, which allows for a lot of experimentation… Rather than feeling fear over my worries or trying to avoid them, I chose a sageuk thinking to pour that much more of myself into the drama. I intend to pour everything I have into it."
When asked about what he finds most fun about the story, Lee said, "The images of the King of Heaven (Yoo Seung-ho) and the King of the Underworld will be quite different from the traditional images that viewers are used to, and will play out in comic scenes. Just the fact that it's set up against the legend of Arang is novel and interesting. … It's a different take than previous romantic comedies."
Given the premise (and the drama's description as a fantasy-melo sageuk), which requires one-half of the main pairing to be dead, it seems like any romance is going to be the bittersweet variety. Lee: "I'm looking forward to it. To be honest, because in most dramas the scripts aren't out in their entirety from the outset, you start to imagine all sorts of things about the story. For instance, 'How will the next episode progress, and how will my character change and what will happen to the character relationships?' Especially since there's a lot of anticipation for the romance between the two leads, I always wonder, 'How will the romance develop in this drama?' The one thing I can tell you all is, because this drama's genre is fantasy-melo sageuk, it'll probably have a much stronger melo inclination than my previous dramas." Gulp. I'm not sure whether to look forward to it, or whether to start guarding myself for the sturm und drang.
Arang and the Magistrate airs on Wednesdays and Thursdays beginning in late July.
Via TV Report
RELATED POSTS