Lee Min-ho on the set of Faith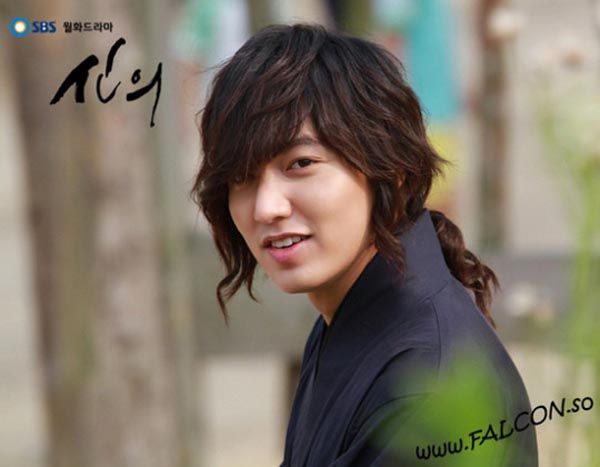 You know, my great love for Lee Min-ho notwithstanding, I wasn't entirely sure he'd be the best representative for Mane of Glory-hood, even though he's rocked some unconventional hairstyles in the past. But I needn't have worried, because these latest photos have been released from the set of Faith, his upcoming fusion medical sageuk drama, and he's looking well at ease with his head of pretty, pretty hair. See how it falls in wavelets, every strand in place to look effortlessly perfect?
(As far as I'm concerned, nobody can top Jung Il-woo's mane o' glory, mostly 'cause his was genuine and a wig just can't compete. Although I'd argue Kim Bum's Padam hair comes close. And wouldn'tcha know, the three of them just happen to be super-tight BFFs? Maybe they've got some sort of hair-secret-keeping requirement to be friends. Perhaps accompanied by secret handshake, only it's a secret hairflip instead. How much do I wish this were true?)
In Faith, Lee Min-ho stars as a Goryeo-era bodyguard to the king. He's described as smart, naive, and also a bit quirky, which is a mix of traits I'm already liking. Let's see how the simple warrior fares against the 21st-century plastic surgeon (Kim Hee-sun) who gets kidnapped and brought 700 years in the past (she's taken for her healing skills), since they'll clash for a while before falling in love. The first several photos on this page were taken earlier this month in southern Kyunggi province at the Haeyang drama set.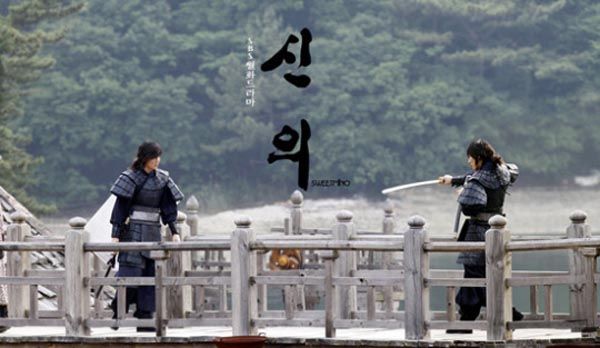 I know we've pretty much maxed out on time-traveling fusion sageuks, and I could certainly go a long while before seeing another one. BUT! Faith has long been on my radar because of its production pedigree: Song Jin-ah wrote one of my favorites, Story of a Man (a taut, suspenseful thriller with caper elements), as well as Legend (epic fusion historical) and Sandglass (epic, period), while PD Kim Jong-hak directed Legend and Sandglass.
This drama has been most closely compared to Dr. Jin for its medical-sageuk similarities (and Jin sued for it), but I'm thinking it'll be miles apart in execution. Dr. Jin is really a failure of directing, because even when the acting and writing are doing their best, the ham-handed direction drags everything down into a muddle of uneven tone, strange editing cuts, and inappropriate musical cues. With Faith, I have a lot more, well, faith that execution will meet a baseline level of competence. And probably far exceed it. *knocks wood*
Faith will be a Monday-Tuesday series on SBS adn premieres in August.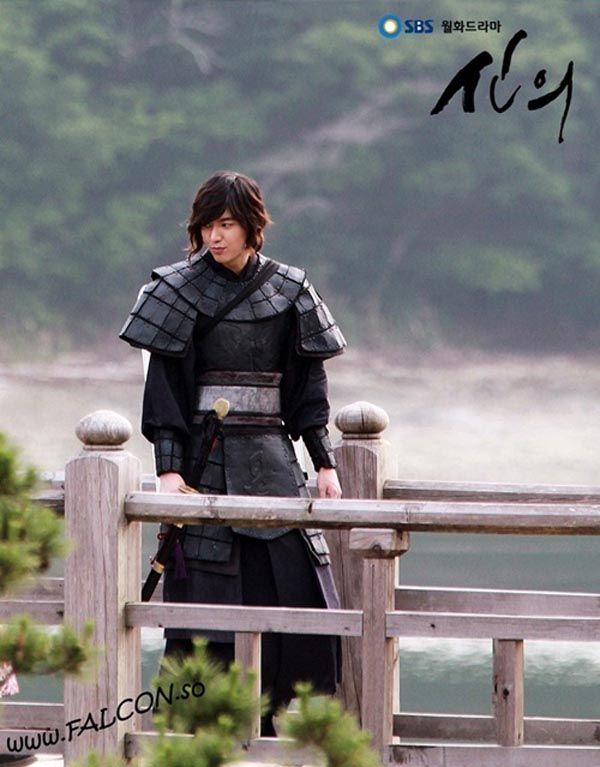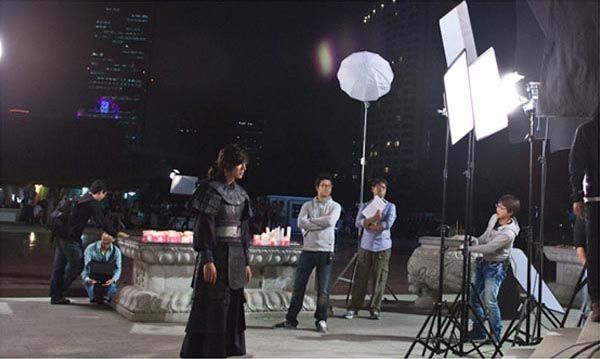 Via TV Report
RELATED POSTS
Tags: Faith, Lee Min-ho