Park Shi-yeon joins the cast of Nice Guy
The upcoming not-a-nice-guy drama Nice Guy starring Song Joong-ki (Tree With Deep Roots) and Moon Chae-won (The Princess's Man) has confirmed the lead casting and added Park Shi-yeon (Coffee House) to the cast as the woman who betrays the hero and puts him on the path to destructive revenge. Song Joong-ki as a lover scorned, hellbent on revenge? It's so unexpected that I'm already intrigued.
Nice Guy is a melodrama from writer Lee Kyung-hee of I'm Sorry, I Love You and Will It Snow for Christmas, and will be directed by PD Kim Jin-won, who most recently did the drama special Ordinary Love (he was also an assistant director on Romance Town and other full-length dramas). I thought Ordinary Love looked great, even though the story left a lot to be desired, so I think he'll do a good job with a moody melodrama.
Park Shi-yeon will play Song Joong-ki's girlfriend who betrays him to serve her own ambition. And lest you think she's the bad guy in all this, he decides to get his revenge by using a girl who's lost her memory (Moon Chae-won) to get back at her. So, it's a chain of betrayal? Are we going to like ANY of these people? I certainly hope so, because I'm gonna need to root for somebody up in here.
Nice Guy follows Gaksital on Wednesdays/Thursdays and premieres in August on KBS.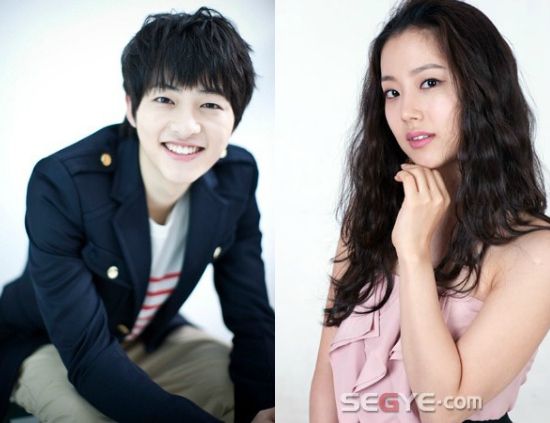 Via Hankook Ilbo
RELATED POSTS
Tags: Moon Chae-won, Park Shi-yeon, Song Joong-ki