Big: Episode 11
On the heels of one big confusing realization comes another one, and our girl is left reeling with her head turned upside-down and around and totally unsure of what's what. For the first time, I felt some sympathy for what it must feel like to be Da-ran, caught in the emotional in-between along with Kyung-joon and not having a clear answer on what the "right" thing to do is. We've been with Kyung-joon from pretty much Day 1 so she's 11 steps behind him, but I'm glad I'm finally with her at all, since I wasn't sure we'd get there.
SONG OF THE DAY
Bo Kyung & Shayne – "내게 무슨짓을 한 거야" (What Have You Done To Me)
[ Download ]
Audio clip: Adobe Flash Player (version 9 or above) is required to play this audio clip. Download the latest version here. You also need to have JavaScript enabled in your browser.

EPISODE 11 RECAP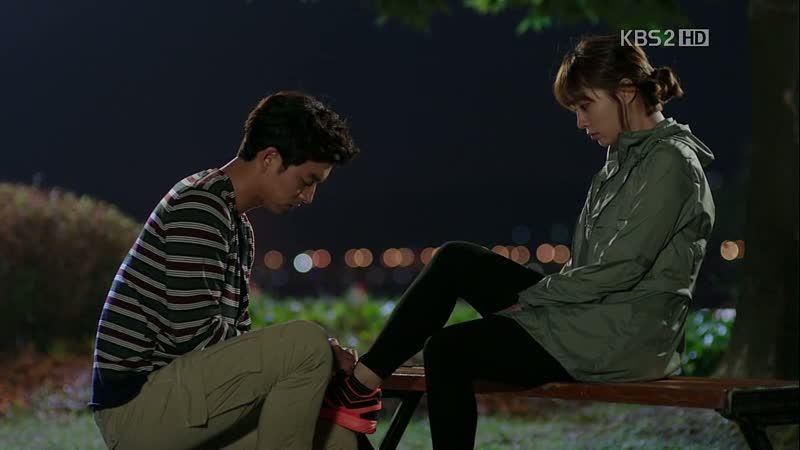 Thinking Da-ran is overwhelmed with the burden of taking care of him, Kyung-joon offers to disappear from her side for good, not knowing that's the exact opposite of how she feels. He kneels down to tie her loose shoelace, telling her to make sure they're tight so she can run far away without sparing him a backward glance. So till the day comes for them to part ways, he suggests, "Let's get along well."
She agrees, using his shoelace metaphor to remind herself to tie her "mental strings" tight as well (i.e., keep my head on straight).
At home, he asks why she feels so "burdened"—a word we'll be hearing a lot, I think, used in every possible way. He assures her that he's good-looking, rich, and smart, so he'll be fine no matter what. Ergo, no need to feel burdened with worry.
Da-ran points out that he's still all alone in the world. He tells her he's going to find his father and holds up a brochure for an art exhibition, featuring the art professor who may be Dad. We know that Professor Park was actually teacher to his father and (surrogate) mom, but for now the kids are going off him as their sole clue.
Mari does recon work on the professor in paparazzo mode, which is familiar territory for her given her Kyung-joon stalkerism. The prof is with a man Mari doesn't recognize (it's Yoon-jae and Kyung-joon's father), and for the time being she'll have to wonder because she's out of earshot of this very telling conversation: Dad asks the professor for whatever he can remember about the man Hee-soo almost married. That's his only link to finding Kyung-joon. Or, you know, you could talk real loud and have Mari solve the mystery in two seconds flat. Especially since the professor knows the almost-husband had a daughter named Mari.
Yoon-jae's parents call the newlyweds for dinner, and Da-ran describes Dad as quiet, difficult to know, and a doctor. I guess we know whom Yoon-jae took after. Now I'm starting to see why Mom likes Se-young so much, since they're similar in a few key ways… which ew, makes it seem like Mom's just trying to marry her son. Which actually makes sense from a personality standpoint, since Mom's basically in love with Yoon-jae to the exclusion of everyone else.
Annnyway, Dad tells Mom of his hunch that Kyung-joon is in Korea. Mention of him brings Mom's guard way up, and she declares that he's not her son. Dad reminds her that she was the one who approached Hee-soo to be the surrogate. Mom retorts, "I didn't need that child, I needed his umbilical cord to save Yoon-jae." Oh, that. How annoying that umbilical cords come with such unnecessary byproducts like people.
Kyung-joon tells Da-ran that he's not necessarily dying to meet his father, but since the man loved his mother, he wants to see him. His father must have wanted to meet him too, if he left the Miracle drawing for him.
Mom reminds Dad forcefully that he'd been on the same page—what does he care to find that boy now? "He wasn't born out of love, he was made out of necessity!"
Oof, her statements make Kyung-joon's assumptions harder to take, because he thinks he was born out of a love affair, even if Dad didn't stick around. Da-ran wonders if the presence of another baby in the picture means he has a sibling, and Kyung-joon muses that maybe he does.
They head upstairs so Dad can give them his wedding gift, and Dad seems disappointed when his son doesn't remember anything about the brother he'd been looking for. Kyung-joon spots a familiar art brochure and confirms that Dad knows Professor Park, and barely misses seeing the photo Dad keeps of Hee-soo.
Mom is very cordial over dinner, offering to bring Da-ran to a doctors' wives' gathering and also shopping. But it's the backhanded sort of nice, slipping in barbs like how she wants to buy Da-ran a car for the sake of "Yoon-jae's face" (i.e., reputation), and how if Da-ran had been thoughtful, Mom wouldn't need to step in.
So Kyung-joon asks Mom for her credit card. No need to go through all that trouble of shopping with them; he'll make sure to pick something to suit his "face." I love how Kyung-joon turns her words right back around on Mom, and when he says them in his plain-spoken way, her elegant euphemisms come out sounding just as crass as she probably thinks Da-ran is. To wit: He asks point-blank just how expensive Mom thinks his face is, so he can buy accordingly.
Shocked at her son's rudeness, Mom balks, especially since the gathering is for wives of important hospital directors and not for "just anybody." Kyung-joon: "Then neither Mother nor Da-ran can go, since you're just anybodies."
Mom chides that Father may not be a director but he's quite a famous doctor. Kyung-joon suggests Dad set up his own hospital quickly, since Yoon-jae can barely hold his head up in public without it. Haha. He's no doctor, but he's perfected the art of giving people a taste of their own medicine.
Off they go to car-shop. Da-ran protests, but Kyung-joon tells her his parents meant to buy her a car, so he's taking them at their word. Ha, Kyung-joon kills me. He's forced Mom to put her money where her mouth is, rather than lording her snooty superiority complex over everyone. Trapped by her own hubris.
Then they shop, Pretty Woman style, and he tells her to buy everything. He decrees everything "Not bad. Buy it." He even decides, "That one's bad. Buy it."
Da-ran chides that Yoon-jae's parents were shocked at the change in their nice son, but Kyung-joon replies that a nice son just means more hardship for Da-ran. So wise for one so young; so many marriages would be stronger if the husband made that realization early on.
Da-ran sighs at home, though, saying that being caught up in Kyung-joon's whirlwind makes her feel sorry to Yoon-jae. Kyung-joon offers to remedy that by pretending his soul has swapped back with Yoon-jae, and talks to her in Yoon-jae's voice, complimenting her on her beauty and warming his hands for her.
She laughs at his aegyo "puing-puing" and says she's gotten more childish after spending lots of her time with a kid. He offers her more childish entertainment (learned from Bear and Rabbit at the hospital, aka his two kiddie companions) and picks up a griddle pan as his faux guitar to sing the Pororo song. Adorable.
They sing it together laughing, but then she remembers that she's laughing thanks to Kyung-joon, not Yoon-jae. I love that it's completely reversed now, that she sees him for Kyung-joon—but that freaks her out more and reminds her to retie her mental strings tightly.
He asks for a song in return, but she hides her face behind the frying pan and seeks refuge in her room, while oblivious Kyung-joon wonders if she's feeling down because of mom-in-law.
Da-ran scolds herself for forgetting her circumstances, then bangs her head with the pan. Ow. She can't tear out her heart, and this is driving her crazy.
Da-ran decides she'll have to find a way to empty her mind and pass the time until Yoon-jae returns, and seeks safety in… a sewing kit? Imagining herself in Joseon-era hanbok, she declares that waiting wives of yore sought comfort in the concentration of needlework. So she will too.
But hark! Just outside her door a young man distracts her with his flute, and Da-ran firmly warns herself not to open her heart to him. Back to her needle. Stab!
Cut to: Da-ran's exhausted eyes and bandaged fingers. Ae-kyung thinks she's being too obvious about her exhausting nighttime newlywed activities (snerk), but uses this as a segue to announce her own blind date plans. She states the exact address and time for the benefit of Na Teacher, hoping he'll pull a Samshik, but he just ignores her.
Mari shows Kyung-joon her paparazzi photos, and they decide that even if Professor Park isn't his father, there's a good chance he'll know who is. Kyung-joon recognizes Yoon-jae's father with him, but isn't thrilled at the idea of asking him for information.
Mari and Kyung-joon both look forward to his approaching, though for different reasons. She wants to celebrate, but he's got his eye on a bigger prize, having busily made preparations "for me to live on my own."
To that end he meets with lawyers, who explain that once Kyung-joon turns 18, Yoon-jae will become the sole trustee to his assets. Ah, so Kyung-joon had drawn up a power of attorney for Yoon-jae, which explains his other reason for the "filling the gap" year. Basically, Big Kyung-joon has handled the legalities so that as long as he's in this shell body, he'll have access to Little Kyung-joon's money and properties, which amount to $4.5 million. Smart.
Kyung-joon takes Da-ran out to a fancy dinner, telling her it's a bribe in exchange for her help in tracking down that art professor. Seeing that she doesn't know how to eat the dish properly, he wraps it up for her and feeds her—which gets her all confused and flustered again.
She overcompensates by shoveling in hot food, so he fans her with the brochure playfully, which gets her heart pounding even more. Adorably, he fans her alternating between "Kang wind" and "Seo wind," which are plays on the words for strong wind and west wind. When he requests Gil wind in return, she hides her face and seeks more refuge in domesticity.
It's ironing this time, to straighten out her crooked heart. Her Joseon counterpart does the same, determined to wait out the winds (and the young man) rattling her door. She warns herself not to give in and focuses on the ironing, telling Kyung-joon in sageuk-speak to leave her be.
He guesses she's uncomfortable around him, though not for the real reason, which has him feeling annoyed. But Da-ran knocks the iron over and burns her leg, and he rushes back to treat the injury.
As he runs water over her leg, he asks, "Does it hurt?" She replies, "Yes." He asks, "Should we keep doing this?" By now we're not talking about the leg anymore, and she agrees, "Yes, stay here."
Ae-kyung sits through her terrible blind date, but lights up when Na Teacher walks in the door. He came after all! Thrilled and puffing up with love, she runs toward him and asks if he came to stop her date, and hugs him tight.
…and then hears a bunch of buddies calling out to Na Teacher. Who is here to meet them. Not her. She dies of mortification and runs off with her face buried in her hands, which causes her to trip in front of him. The day just gets better and better.
Outside, Ae-kyung sobs her heart out in humiliation. Na Teacher brings over her lost shoe, saying he'd been worried—although for the life of him, he can't figure out why she acted that way. He scratches his head cluelessly, and Ae-kyung delivers a swift kick in pique… and when he doubles over in pain, she grabs him for a kiss. Haha. That's what we call a twofer.
Choong-shik has his own mental struggle as he accompanies Mari shopping and wonders how everything—stalking the art professor, dressing like Da-ran—is for Kyung-joon's benefit when there appears to be no connection. Mari taps Choong-shik's head with two fingers and instructs, "Empty your brain. Just look with your eyes." Heh, somehow that doesn't seem like a big stretch for him.
Choong-shik complies, and finds that the world is so much nicer and simpler when he doesn't try to think so hard. But his smile fades when she decides this shirt will look good with Kyung-joon, because, uh, what does that mean?
Mari had meant to go with Kyung-joon to the art exhibit, but she gets a text informing her that he'll be going with Da-ran. Bummer. Still, she decides that since she wasn't instructed not to go, there's no reason to stay away.
Just then she gets a call from her father, who has some shocking news to tell her. Mari: "WHO did you say was looking for Kyung-joon?!"
While Kyung-joon and Da-ran look around the exhibit for Professor Park, Da-ran gets a call from her mother-in-law about that doctors' wives' meeting. But when Da-ran explains that she's out right now at the art exhibit, Mom freaks out and insists that she and Yoon-jae leave right away.
Kyung-joon can tell it's the usual demands from Mom and takes over the call, telling her curtly that they can't talk now, and hangs up. Then it's on to meet the professor, who recognizes him from a prior meeting and greets him warmly.
Kyung-joon asks about Hee-soo and her son. The professor has heard of the accident and accepts that as explanation for why Yoon-jae doesn't recall meeting him last year, and asks why he is interested in Hee-soo.
Kyung-joon asks Professor Park to confirm whether he drew a particular drawing, and takes out his wallet… just as Mom runs in and interrupts. She reminds the professor of his conversation with Dad, and takes her son aside for a talk. So Professor Park just tells Da-ran that he has nothing to say, having already been asked to keep mum on the matter.
Kyung-joon explains to Mom that wants to locate the father of the boy in the hospital. Seeing that Mom is acquainted with the professor, he asks whether she knows Hee-soo as well. Mom says this is the first time she's hearing that name.
Mari gets Kyung-joon's attention from across the gallery and motions him over frantically. She has great news, courtesy of her dad: The professor isn't Kyung-joon's father, but now they know that his father is trying to locate him.
Meanwhile, Professor Park chuckles to Da-ran that she owes her wedding to him. After all, when Yoon-jae ran into her at the wedding, he'd been rushing out to meet the professor. Aha! One more clue in the Not Cheating column (since Da-ran presumed that he was reacting to Se-young being newly single).
Suddenly confused, Da-ran excuses herself to confirm something, leaving Mari and Kyung-joon at the gallery. Mari wants to make a date of it but he's distracted and decides to go home instead. Mari: "You don't want to go to the hospital? Is Gil Da-ran more important than finding your father?" Kyung-joon: "Yeah. Gil Teacher is more important than the father I've never met even once."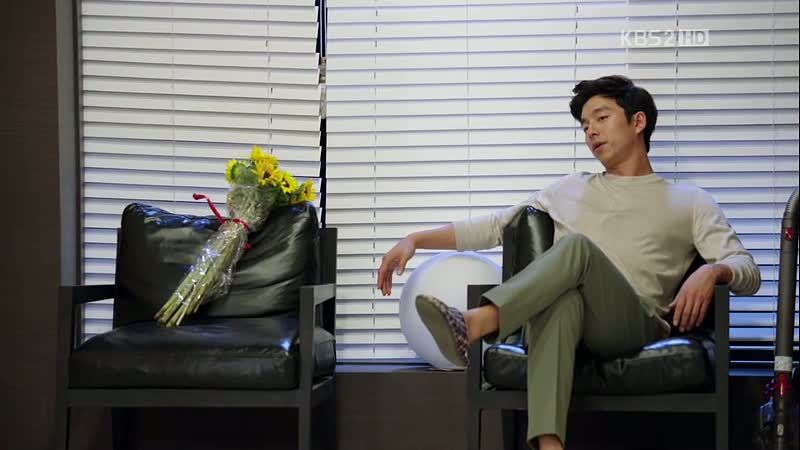 Before he leaves, he stops an employee from throwing out the flower decorations, remembering that Da-ran particularly liked the sunflowers. He has them wrapped and takes them home, where he scuttles around trying to put the bouquet in the most conspicuous place possible. Aw. He even practices his best version of a careless, "They were throwing it away. Take 'em."
Da-ran meets with Se-young to confirm that the day of their meeting, Yoon-jae wasn't hurrying to see Se-young.
Se-young does a We're-back-to-this? eyeroll I can sort of understand, but grudgingly admits that it's possible. She'd assumed that Yoon-jae's pre-wedding troubles were all because of her, but now she thinks there was something else bothering him. Se-young doesn't know what it is, but she concedes now that Yoon-jae didn't have cold feet after all, that she wasn't the reason.
Da-ran asks about the house key, and Se-young admits that he never came over. She expected him to, but he didn't.
Da-ran walks home all a-muddle in confused feelings, thinking back to the Yoon-jae she knew. Was it all real, then, the way she remembered it first? Before the doubts and second-guessing?
Kyung-joon waits all day for Da-ran to come home, then puts on his nonchalant attitude. But Da-ran walks in with a heavy heart, telling him that it was all a misunderstanding. She starts to break down: "He liked me the whole time, and didn't change his mind about wanting to take responsibility for me."
Kyung-joon congratulates her, saying it was a good thing she'd decided to wait for Yoon-jae after all. He's doing his best to put on a supportive face, which totally kills me, and asks, "Do you like him that much?"
He tells her he'll make sure to step aside and not interfere with her waiting. Da-ran cries into her flowers.
The next day, Choong-shik finds her at school and notices her worn face, wondering if something's up. He also clocks her reluctance to take a call from her mother-in-law, and asks if she's mean to her. Da-ran denies it, but she's not convincing.
At the kiddie room in the hospital, Kyung-joon sits with the usual suspects in the playroom, his outstretched foot getting in the way of a railroad building. The Bear boy complains that he's "interfering" and needs to "move out of the way"—which makes Kyung-joon bristle. Et tu, Little Bear?
Little Bear actually whines at him to go back with all the other grown-ups and work, but Kyung-joon retorts that he's still at an age where he should be studying and playing, not working. The boy asks how old he is, and he just says, "Older than you." Which is when Rabbit girl calls him "oppa" (not "doctor" or "teacher"), which means she's on to him. Sort of, in her little-kid way. He makes her promise not to say anything.
A hospital ajumma informs Kyung-joon that Little Kyung-joon has a new visitor today—a man, this time, not the elegant lady. It's his father, of course, who takes Little Kyung-joon's hand and apologizes.
Big Kyung-joon hurries to the room, which is empty by the time he gets there. He's quick enough to see the man's retreating back in the hallway and follows curiously, but loses him when Mari and Choong-shik arrive.
Choong-shik asks if mother-in-law is giving noona trouble, because she seemed pretty miserable at the idea of meeting her today. Uh-oh.
Mom presents Da-ran with an elegant wedding gift, nice today and admitting she wasn't the nicest and suggesting that they get along better now. Da-ran's near tears as she says she can't accept—she doesn't have the right to. She calls herself the worst; she's rock bottom: "Even when Yoon-jae was with me, I always lacked confidence and felt uneasy. On top of that, I doubted him, let go him, and erased him. I'm a truly bad person."
Mom doesn't even miss a beat. "If you know you're inadequate, step back now. Because he's not normal right now, I approved of you just because he wanted it. But you—I won't miss you a bit."
Da-ran says she can't step aside now because she needs him. Mom asks if she'll be able to once Yoon-jae returns to himself, and Da-ran nods: "If he returns to how he was before, I'll tell him what a bad person I was and let go of him."
Kyung-joon arrives as Da-ran's leaving. Seeing her teary face, he assumes Mom was terrible to her and starts to pull her back to face Mom, declaring that he'll have to claim the price for those tears.
Dad arrives home and tells Mom that he saw Kyung-joon: "You and Yoon-jae both have to see that boy. If you don't want to, I will make sure Yoon-jae does."
Da-ran shakes off Kyung-joon's hold on her wrist, refusing to go along.
Da-ran: "I can't do it!"
Kyung-joon: "Why not? You decided you'd wait. You get hurt and dejected and cry—why do you make the people watching you feel suffocated?"
Da-ran: "If you feel suffocated and frustrated, you can just not look. I'm doing what I can to endure like an adult, so why are you creeping in and interfering?"
Kyung-joon: "Is stupidly enduring what an adult does?"
Da-ran: "An adult endures when something can't be. If you know it's bad, an adult doesn't do it. If you know it's wrong but still follow your heart and do it anyway, that's what a child does!"
Kyung-joon: "Then since I'm a child, can I do as I please? Don't you dare cry again. Because I don't care who you're waiting for, I'll just take you and run away!"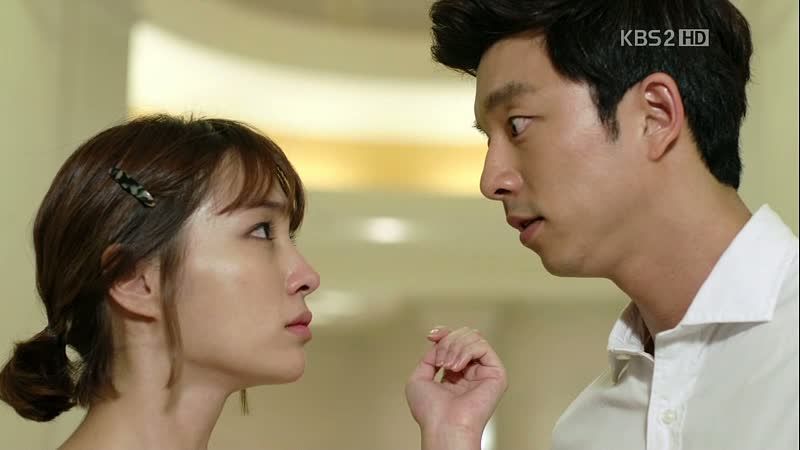 COMMENTS
Woohoo for honesty, finally! I totally understand why both Kyung-joon and Da-ran have been keeping their feelings hidden from each other, and it makes sense given the twistedness of their lives at the moment. But it kills me when two people are dancing around the issue of their attraction, assuming they're the only ones feeling this way, rather than hashing it out together.
The worst offenders are when we're talking about the garden-variety romantic plot where the extent of the conflict is that each person is afraid of being rejected. Realistic, yes, but drives me batty in dramas where one honest conversation can basically clear up the Big Misunderstanding. In this drama, I'm totally there with the Da-ran self-recriminations and the Kyung-joon self-protection. I'd be a little happier if it were Da-ran making the big confession, but I suspect that kind of drama's strictly Even-Numbered Episode material (*shakes fist at dramaland, fate, and girlfriday*) so for today I'm appeased.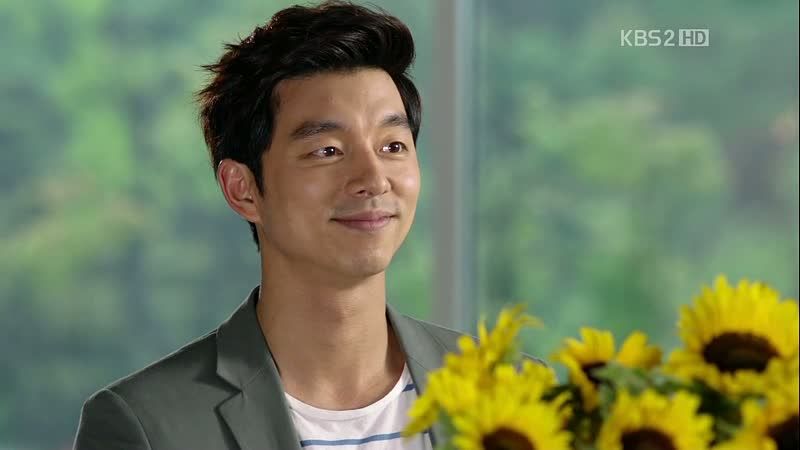 As I said, I've been previously unable to feel anything for Da-ran, mostly because I just don't get her. I understand her motivations on paper and in broad strokes—I can see what kind of character she was supposed to be—but she hasn't felt fully formed, like a real person with complexity and depth. This was the first time I felt an inkling of sympathy for her frustration, because she's JUST admitted to herself that she feels something for Kyung-joon, and she's barely hanging on to her restraint and common sense by her fingertips, and then comes along this revelation that she was wrong all along about Yoon-jae.
Okay, admittedly I thought she was kind of dumb for jumping to the He Didn't Love Me conclusion in the first place, because I don't think that was ever clear. At worst, the situation seemed full of mixed messages, but it wasn't a definitive "I was wrong about his love" conclusion. But I can see how she'd need to move on with her life, and the very fact that she didn't know, one way or the other, was a pretty significant red flag.
So given that she fled to self-preservation mode (which I understand), it's mighty confusing to have her axis tilted again. What I find most telling is that the timing is so very in-convenient—just as she's owning up to her feelings for Kyung-joon (even if she can't act on them)—when in fact they should be very convenient. This should clear up all her gray skies and point the way to a hopeful happily ever after… except her notion of who happily ever after requires has changed. Oof.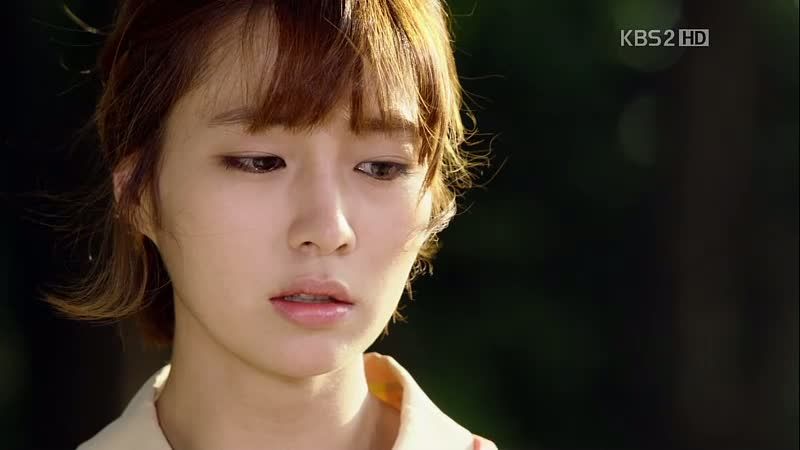 RELATED POSTS
Tags: Baek Sung-hyun, Big, featured, Gong Yoo, Lee Min-jung, Shin, Suzy