Drama preemptions abound for the Olympic Games
Sad news for impatient drama viewers, which may be a redundant moniker. What, you can't just give me my crack and then TAKE IT AWAY. The London Olympics will be taking over some major primetime broadcasting slots, and it looks like dramas will be preempted left and right. Everyone take a deep breath, and stock up on some behind-the-scenes videos and reruns to tide yourselves over for the next few weeks.
Gaksital (KBS, Wed-Thu) will air one episode each week for the next two weeks. So that's Episode 17 this Wednesday July 25, and Episode 18 next Wednesday August 1. I do not like this at all. Gaksital will never forgive you!
A Gentleman's Dignity (SBS, Sat-Sun) will most likely delay its final two episodes until after the Olympics, and is still working out whether it'll delay for one or two weeks. Suffice it to say, preempting the final two episodes is decidedly un-fun. At least the main couple is in a good place before the break?
Ghost (SBS, Wed-Thu) will also most likely be delayed a week, and air its final two episodes August 8-9. This is probably the cruelest preemption as far as narratives go, since cutting out a week before the last episodes of a mystery thriller is just plain mean. Stay strong, people. You'll make it.
So then following those preemptions of current dramas, premieres of new dramas will also be pushed till after the Olympics:
Faith (SBS, Mon-Tue) had always planned its schedule this way and is set to premiere Monday, August 13.
To the Beautiful You (SBS, Wed-Thu) has delayed its premiere a week, and will now start Wednesday, August 15 along with Arang and the Magistrate (MBC, Wed-Thu).
Five Fingers (SBS, Sat-Sun), the weekend drama that will replace Gentleman, will now premiere a week or two later, depending on Gentleman's final schedule.
They make a patch for everything now, right? Where's my patch for my drama addiction? *rocks back and forth* It's going to be okay… It's going to be okay…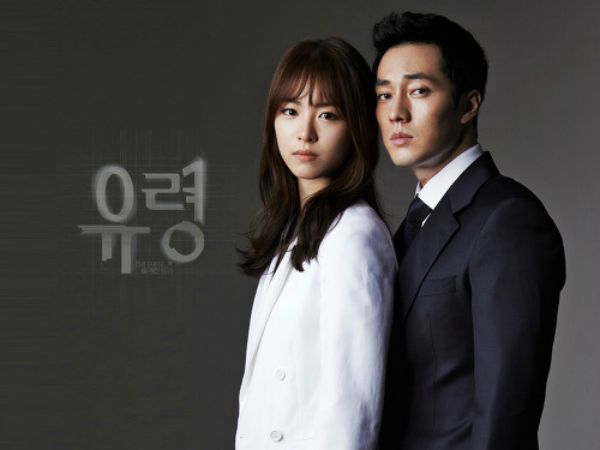 Via Star News 1, 2
RELATED POSTS
Tags: A Gentleman's Dignity, Arang and the Magistrate, Faith, Gaksital, Ghost, To the Beautiful You