Have a little Faith
girlfriday: Stills galore for the fantasy fusion medical comedy historical romance action adventure time-bending drama that is Faith. (Did I miss anything?)
javabeans: Yes, epic and blockbuster and LEE MIN-HOOOOOOOOOOO.
girlfriday: Oh right. That. And apparently, looking at the new stills, some Lord of the Ringsy minions or brothers in arms or caped warriors, whatever they are.
javabeans: I do enjoy how the one dude has pointy ears.
girlfriday: Perhaps they're interplanetary as well as time-bendy in this world.
javabeans: The entourage consists of Choi Yoon's (Lee Min-ho) fellow warrior-bodyguards who serve the king, which includes, apparently, kidnapping doctors from future worlds. I do like how in the stills, they've mixed clothing on Kim Hee-sun, not going completely modern or Goryeo, but incorporating both. And all without sticking on literal fake pony's tails.
girlfriday: I'm going to like her transition very much, I think, because this is a version of the time-traveling we haven't seen before. Like the prissier and more stuck-up she is, the better.
javabeans: Plus, I really want them to show us the conversation where he demands, "Save the king!" and she's like, "I'm a plastic surgeon! I can zap that zit, but that's about it!"
girlfriday: Right? Does the king need a new nose? Or perhaps a royal spy needs a new face?
javabeans: Well, if she adds a mole to his face I bet that'll fool everyone! Only, then we'd have to rename the drama Temptation of Faith.
girlfriday: Or Temptation of Mole.
javabeans: He'd be a mole with a mole! It's brilliant!
girlfriday: YES. And I hope they really go all-out with the big glorious epic stuff, because it'd be nice to see some real fantasy in these fantasy dramas. And I don't mean the dreams about Lee Min-ho!
javabeans: 'Cause those are a given no matter the genre. I do think this is the team to give us that kind of fantasy, though—you know, magic and mists and elf-like helpers and geeky board-game tie-ins—which I'm looking forward to. The grandeur, I mean, not the board games.
girlfriday: Uh-huh. Do you have a Dungeons and Dragons cape hidden away somewhere you want to share with the class?
javabeans: No, but I did spend one afternoon trapped—er, being taught how to play—with Magic cards. It was frustrating for the both of us. We don't speak of it now.
girlfriday: We will when I need something to blackmail you with.
javabeans: Well then that would be double torture, 'cause you'd have to endure the Magic yourself. (Okay, I get that it's supposedly a fun game. But also incredibly tedious!)
girlfriday: Pass. I'll forgo blackmail and just stick to mockery then.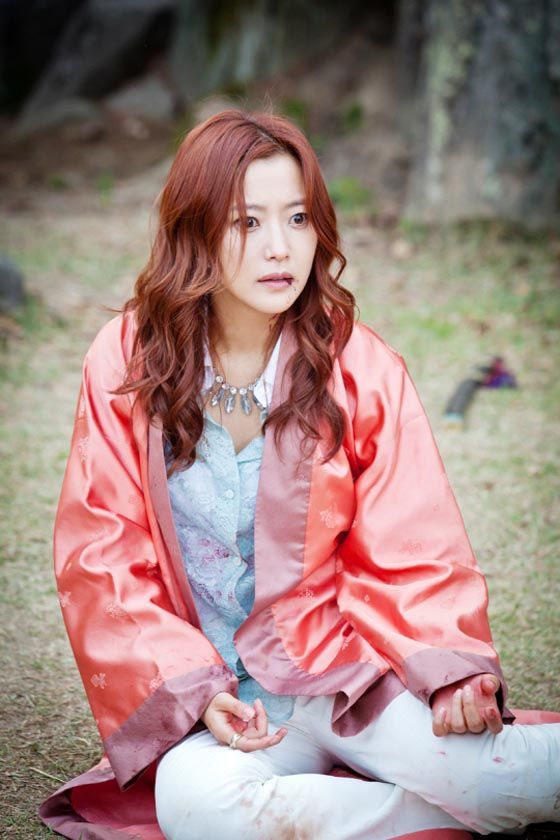 javabeans: They say go with what you're good at. Back to Faith, though—I do hope this is the drama to get the time-travel element right, because so far every show has pulled at least one major case of whatthefuckery. Sometimes (many, many) more. I don't need the time-travel to be realistic; hey, the unrealism is built into the premise. But it's got to be true to its internal logic! Or, you know, have internal logic.
girlfriday: Well now you're just asking for crazy things. I would just like for some really good epic consequences of time-travel. It doesn't need to be totally mind-bendy butterfly effect stuff, but the stuff I liked in Inhyun for instance was that every time he changed something in the past, the present's version of history changed along with him. That kind of stuff, but on an epic scale, because well, Faith promises epic.
javabeans: Right. It doesn't have to be Stephen King-level of world catastrophes a la 11/22/63, but I would like for all the past-era shenanigans to have some effect. And no, one stinkin' gummi brain baby does not take care of that.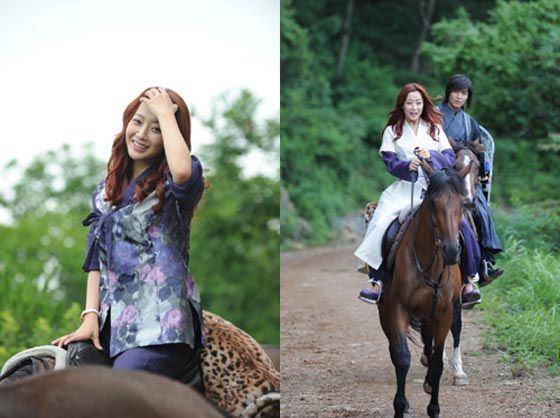 girlfriday: Ew. Why must you bring up the gummibaby?
javabeans: In the hopes that Faith's production gets it right, lest they be cursed with one?
girlfriday: Gah, that's now the new hex isn't it?
javabeans: I could sic Gaksital on them, but you know what his aim's like. It's so hit or miss. Hur hur.
girlfriday: Badum ching!
javabeans: *Takes a bow*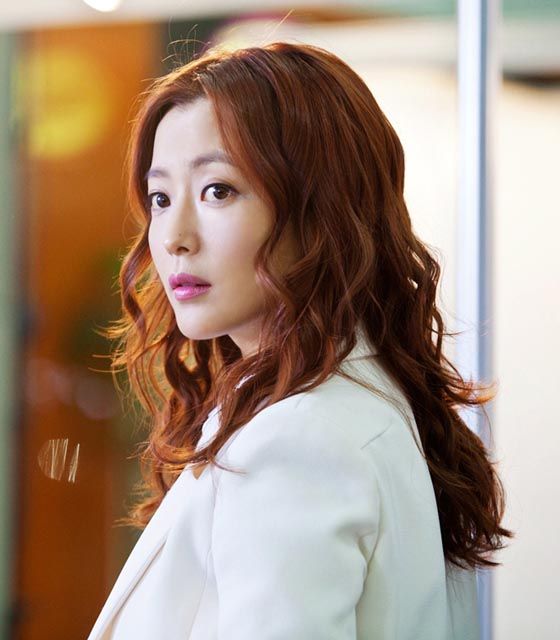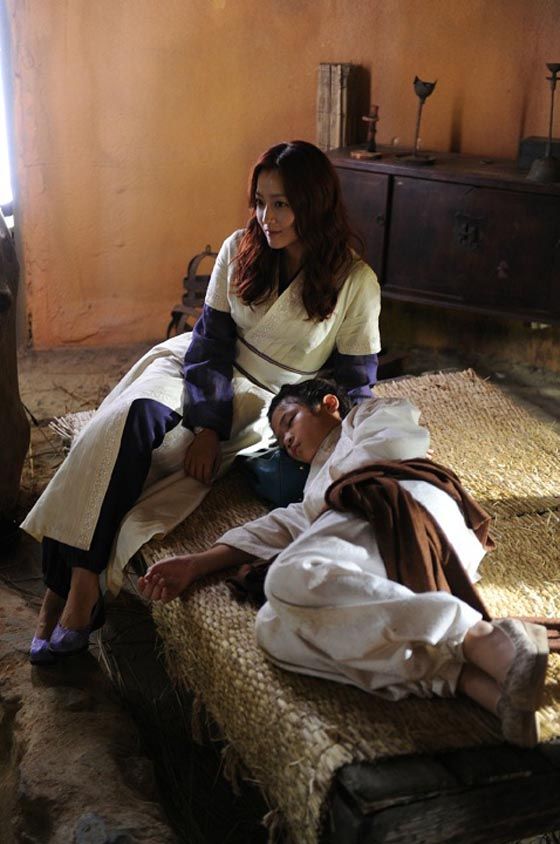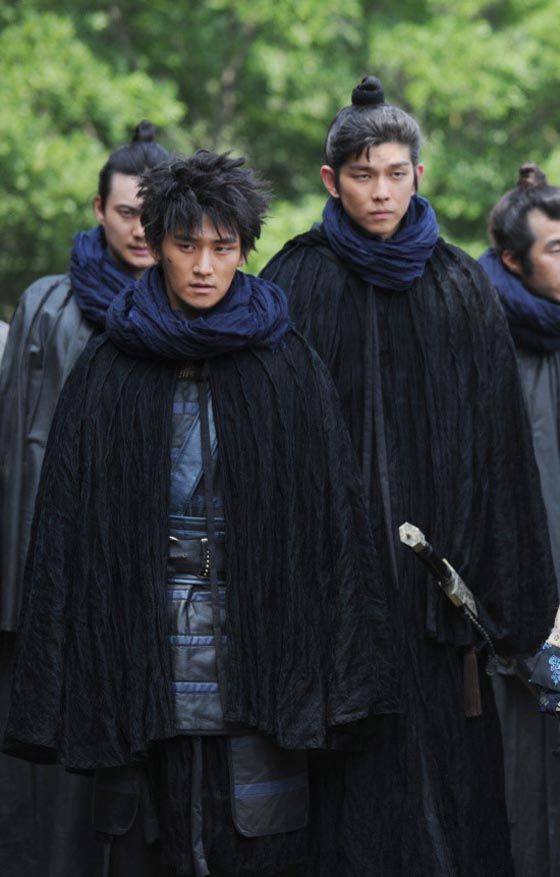 Via SBS
RELATED POSTS
Tags: conversation post, Faith, Kim Hee-sun, Lee Min-ho