InStyle rounds up dramaland's leading men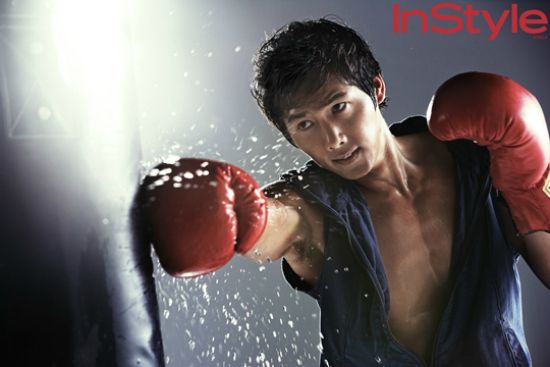 Lee Sang-woo
A photo shoot where you can collect hot boys? Alright! Okay, so maybe that's not the point of the spread, but when you group this many drama heroes into one delivery device, a girl can't help but be a little greedy. InStyle decided to feature a whole bunch of TV's leading men in a sports-themed shoot, in honor of the upcoming London Olympics. Um, I'm gonna go ahead and say they interpreted "sports" a little loosely. Unless they recently added cat-shooting to the games, in which case I'm out. Don't hurt the kitties!
Lee Sang-woo, is that you? Humona. Forget chefs and horse healers. Get this guy a sweaty athlete role already! Good grief. Lee Dong-wook (Scent of a Woman) is busy being a variety leading man these days, but it'd be nice to see him back in dramaland, perhaps sans bizarre boating outfit.
Lee Jin-wook is heating it up with Jung Yumi in tvN's I Need Romance 2012, but so far I mostly want to maim his character and give him a good shake. I'm in that drama for his BFF Kim Ji-seok who needs a leading role, stat. But Lee looks adorable and cheeky here.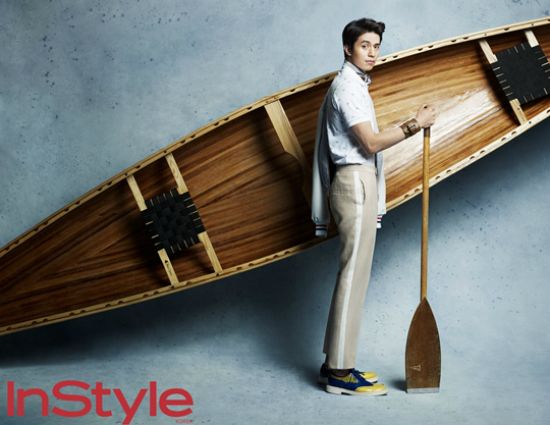 Lee Dong-wook

Lee Jin-wook
Lee Min-ki left a lasting impression with the extended cameo of the year in Shut Up: Flower Boy Band, and has a movie with Kim Min-hee in the works. Park Gun-hyung is enjoying a huge surge in popularity with his Perfect Man doctor role in the Kim Sun-ah drama I Do, I Do, and though he's not the hero, he's certainly the one getting all the "Where Can I Find a Man Like This" headlines in entertainment news. Psst…he doesn't exist. But Park Gun-hyung is pretty durned cute.
Lee Seon-kyun is currently headlining the medical drama Golden Time, and being his usual amazeballs self. Though I have no idea what he's doing in that picture, and what the hell it has to do with the olympics. Just don't hurt Fluffy. He wants to be your friend!
*scrolls back up to stare at Lee Sang-woo* There goes my day…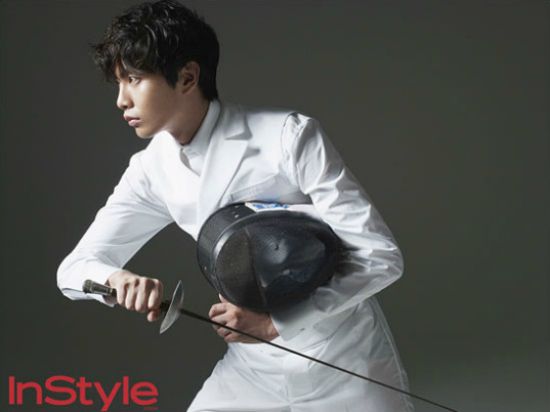 Lee Min-ki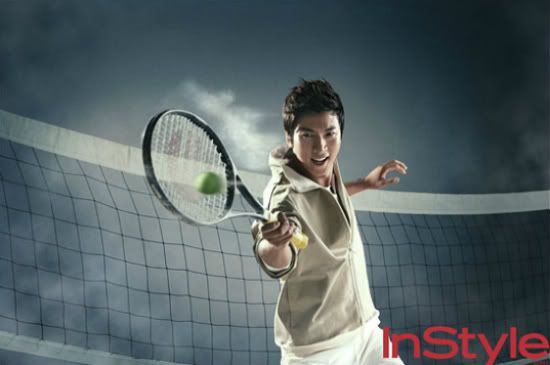 Park Gun-hyung

Lee Seon-kyun
Via Newsen
RELATED POSTS
Tags: Lee Dong-wook, Lee Jin-wook, Lee Min-ki, Lee Sang-woo, Lee Seon-kyun, Park Gun-hyung, photo shoots