Joo Ji-hoon's August magazine spreads
After being out of the public eye for several years, Joo Ji-hoon (Devil, Antique Bakery) is making his comeback in a big way: a movie, a drama, and lots of promo activities for both. That includes photo spreads in upcoming issues of fashion magazines GQ and Harper's Bazaar, pictured here.
To briefly summarize: Joo is coming out of a major rough patch in his career, which amplifies the anticipation about his return. He was busted for drug use (ecstasy, ketamine) in 2009 and given a probationary sentence. He didn't serve jail time but had to hang up his acting career as he went to army duty to wash his image clean (it's sort of amazing that way), and now he's back.
Frankly I think it's remarkable that he's back working at all, given the past examples of drug-busted celebs who either said goodbye to their careers entirely or had to wait closer to a decade before returning. But times, they are a-changin', and it's not all bad. I still think he was incredibly stupid for using, especially in a country where the ramifications are so severe, but by all accounts it was from isolated incidents long in the past, and it was the other people arrested in the same bust who were committing the bigger crimes of smuggling and dealing. In any case, Joo's scandal hit when while he was a hot commodity, so it'll be interesting to see how audiences welcome him back.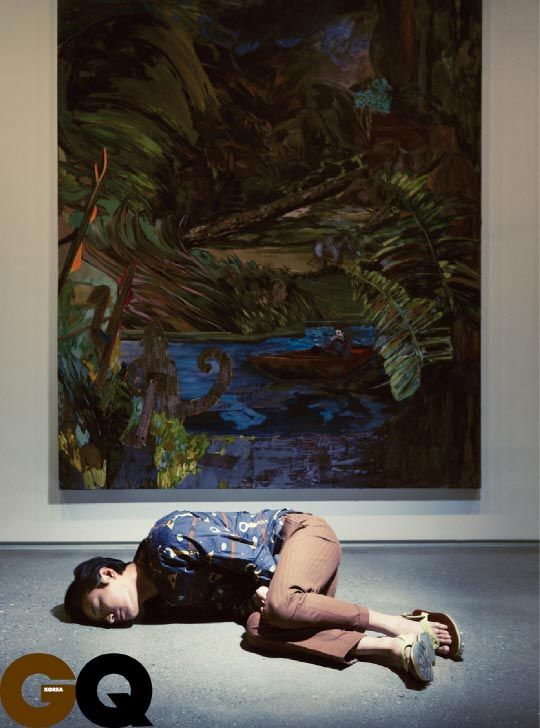 Of his new projects, Joo's movie comes out first; I Am the King is a period comedy and releases in early August. The movie is a take on the Prince and the Pauper story; a crown prince swaps places with a slave and experiences life outside the palace. The movie is Joo's first sageuk, though not his first time playing a prince; his claim to fame was in 2006's hit drama sensation Goong, opposite Yoon Eun-hye. Although I'm sure you all knew that.
The project isn't to be confused with Lee Byung-heon's sageuk movie Gwanghae, the Man Who Became King, although thanks to their titles and similar release dates, they've been garnering lots of comparisons. Joo said, "An acting contest between me and Lee Byung-heon sunbae? No way. The genres are completely different, and our movie [I Am the King] has a strong comedy slant. You know how war movies can be about the same topic but express it differently. You can think of this the same way. Because Lee Byung-heon sunbae will obviously be a better actor, I feel no pressure. He's a sunbae I watched and admired in middle school, before I even began dreaming about being an actor. Just being compared to him is an honor."
Joo explained ditching his flower-boy image for the slave character, for which he dirtied his image (literally), skipped the makeup, and darkened his teeth. Yeah… that'll do it.
Then there's Five Fingers, which premieres later in August. Asked what he'd like to say to his fans, Joo said, "It's always the same, just thank you. Because of my fans, I choose my projects with more serious thought. Sometimes when they come to the set to see me and I see them being considerate and polite to others, it makes me feel really warm and proud. The only way I can repay that is to work hard through my acting and my roles."
The magazines are the August issues; I Am the King opens on August 8 and Five Fingers premieres the week after. (The drama was initially slated for an August 4 premiere, but the Olympics broadcast has delayed A Gentleman's Dignity's finale.)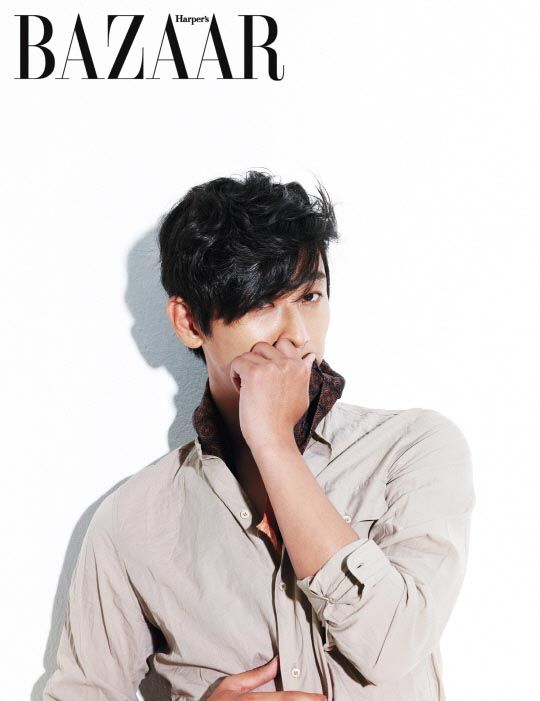 RELATED POSTS
Tags: Joo Ji-hoon, photo shoots