Kim Myung-min becomes King of Dramas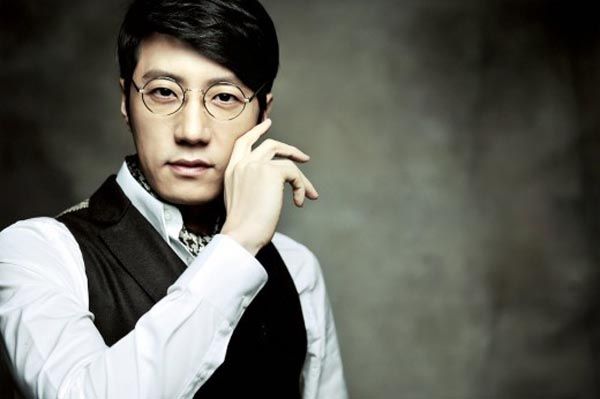 The king of dramas is back in a drama… called King of Dramas! Okay, so the king reference isn't a famous nickname or anything for Kim Myung-min, but the man is a force to be reckoned with so he may as well claim the title.
The drama is to be an SBS Monday-Tuesday series, and is set in the world of drama production. Kim's character Anthony Kim seems right up his alley: He's a drama producer with a Midas touch who believes that dramas just have to make tons of money. As the CEO of an outside/independent drama company, he's successful but his fixation on money gives him a mean streak. The other two leads, as yet uncast, are a rookie writer who believes dramas should be all about humanity (oy, the rough waters ahead I see for him/her), and a top-star actor.
Eh. I can't say the description thrills me, because I've already seen and been disappointed by The World They Live In… but maybe King of Dramas won't be as navel-gazingly indulgent? I can hope? And this drama, unlike World, is described as a "character comedy" — I suppose that means it's all about relationships with a light-hearted tone. So… light on the angst and the romance?
That could work… although I'm not especially excited about PD Hong Sung-chang, who last directed Take Care of Us, Captain. Bleh. (And yet, he also did You're Beautiful — although that drama was really a writing feat, not a directorial one.) But the writing is more promising: one writer, Jang Hang-joon, wrote Harvest Villa and Sign (the other is new).
And really, Kim Myung-min can make the most out of a drama, even when the writing falters — take Beethoven Virus, for example, which I thought meandered a bit but never got totally boring because his maestro character Kang-mae was so entertaining to behold. So deliciously snide, so amusing. Kim also somehow manages to straddle that line perfectly between commercially appealing and critically lauded. He's won two drama Daesangs in his career and created numerous notable characters, whether it's through sageuk power in Immortal Lee Soon Shin, cold hard intensity in White Tower, or the aforementioned entertaining assholery of Beethoven Virus. And let's not forget his hilarious turn as an ignorant con-artist gangster in the comedy Bad Family.
King of Dramas plans to air following Faith, which puts its premiere in November.
Via TV Report
RELATED POSTS
Tags: Kim Myung-min